We began the day at the RUB office, filling out paperwork to take to the immigration office a little way away. Official forms in Bhutan require "legal stamps" which you affix to the paper; you then write your signature across the stamp. Somehow, this feels like a high-pressure signing event! Ugyen and I went in to do the paperwork, leaving James, Zoë and Jeremy in the truck. (At least they had a nice sunflower to look at.)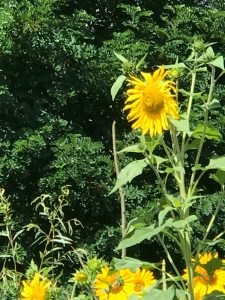 Then we went off to the immigration office, to find out whether we could get our "medical certificates" completed at the Indian hospital, which might be faster than waiting for the Jigme Dorji Wangchuk National Referral Hospital. No joy. The system enforces patience: the immigration office closes at 4 p.m., which is when the medical certificate office opens. But first, we drive back to RUB for other missing forms.
Ugyen was sure there must be a way to circumvent this systemic delay, so we spent most of the day at the hospital, just above the memorial chorten.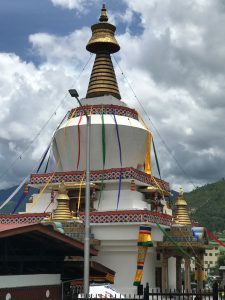 Parking was a challenge, which made leaving for lunch a little complicated, and Jeremy's response to momos was contemplative at best,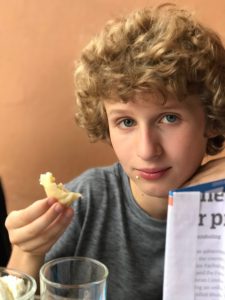 but at least we had a good view of the end of a five-day teaching by the memorial chorten.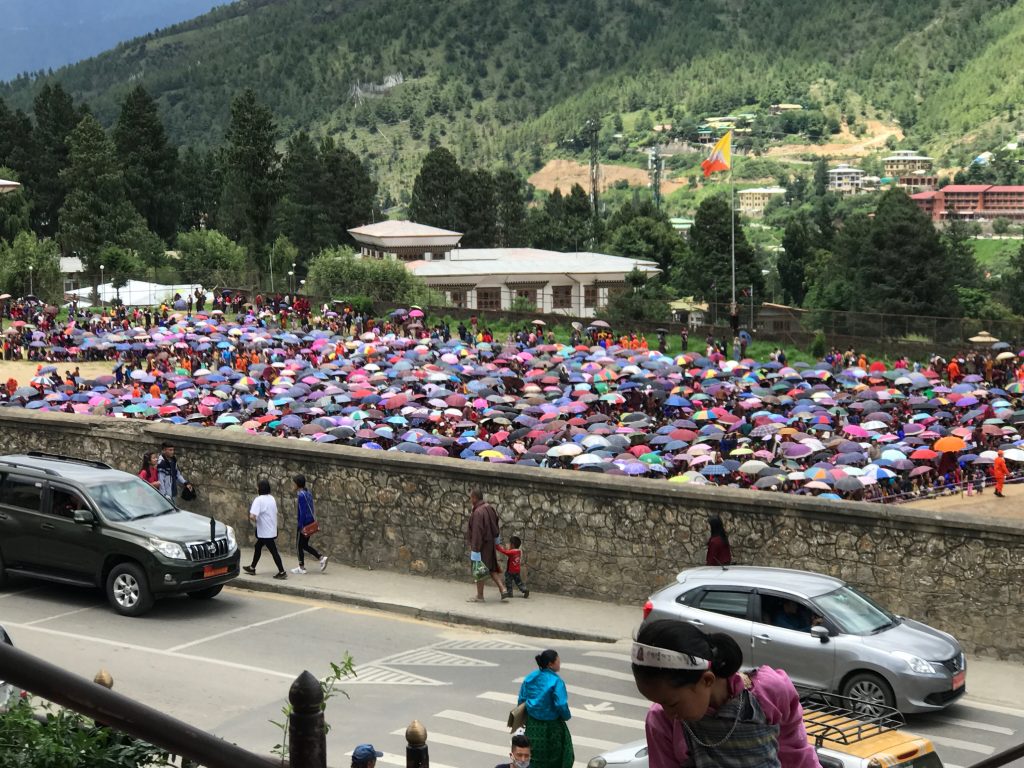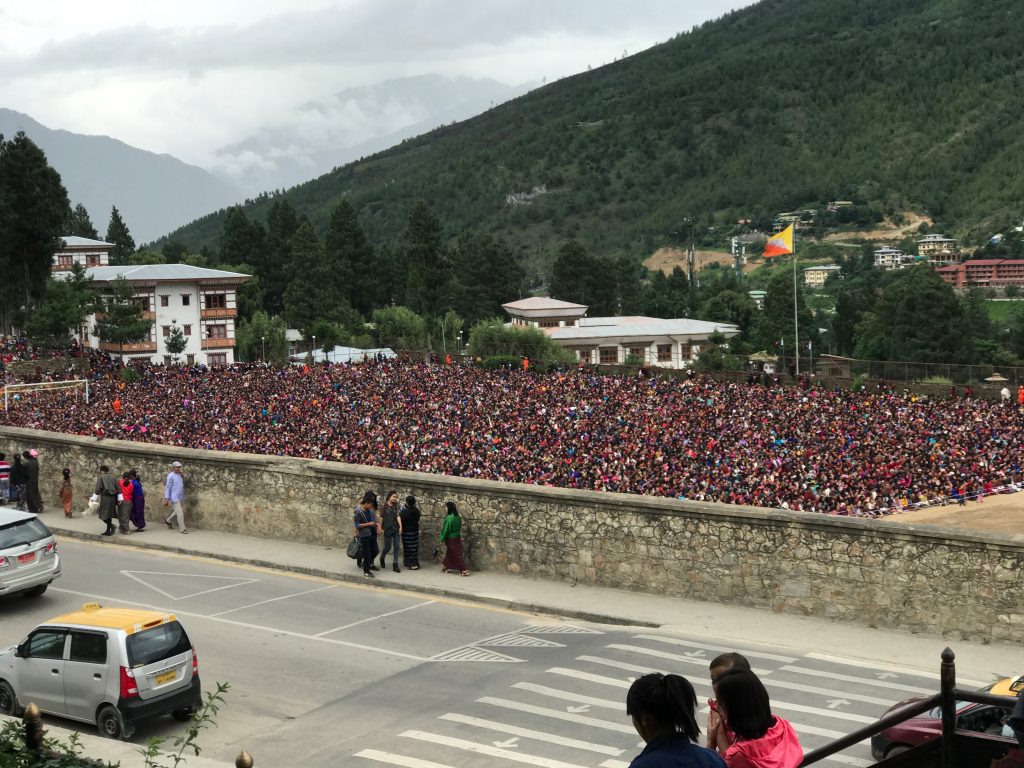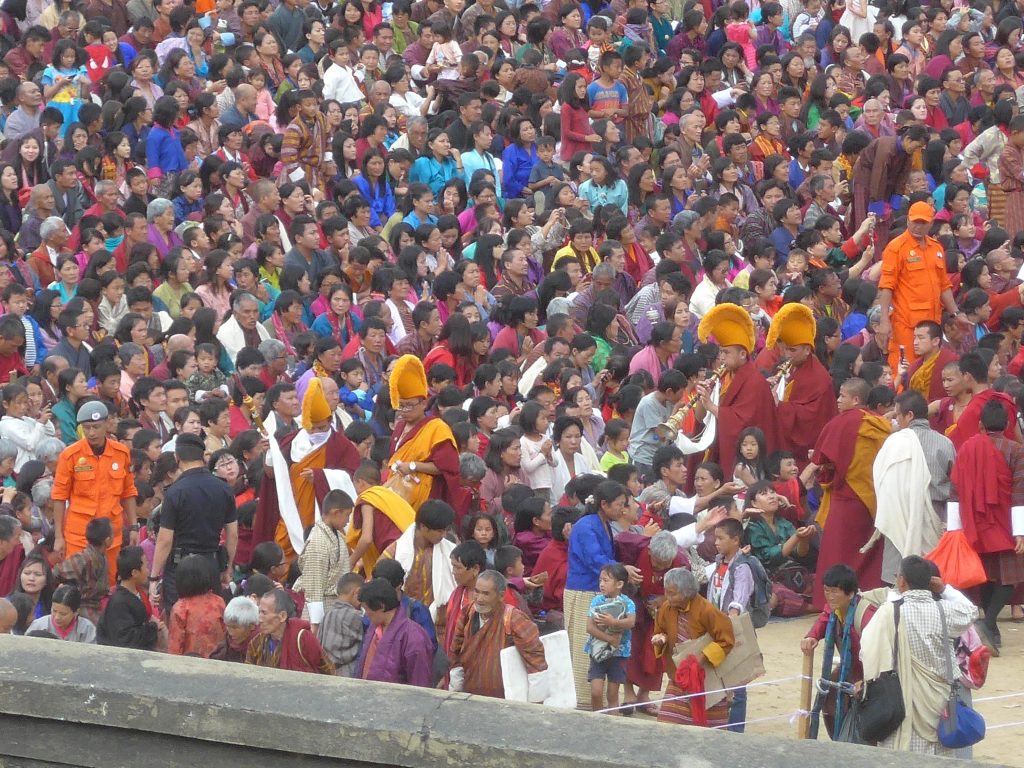 Ugyen found someone who knew someone who knew a nurse who might sign a medical certificate on the side, but she thought we were tourists—when she discovered we were staying for a year, she decided the risks of going outside the system were too high (both for her and for us). "You have to do 'intake,"' she said. "Foreigners get altitude sickness very often. It is better for you to have a proper intake." That seemed reasonable to me. In the end, though, "intake" was less than perfunctory.
There's a big queue when the office opens at 4 (we queued starting about 3:10), mostly because people also need health certificates for driving licenses and domestic work permits. Luckily Zoë and Jeremy had cat's cradle to amuse them.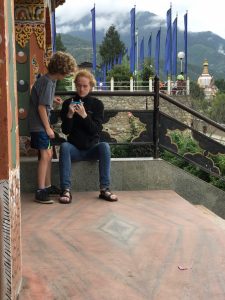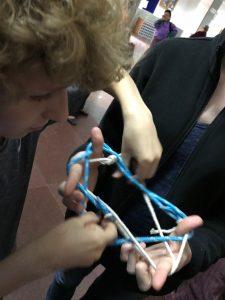 First you go to a window to pay the fee, then you go queue again at a door behind which a doctor waits. You trade a white form for a pink form.
"Do you have blood pressure, ma'am?" the doctor asks.
"No," I reply, while thinking "I hope I have some…"
"OK." His assistant stamps my form. The doctor did take James's blood pressure which was fine (115/75), though I had thought it would be high. Then the doctor ruffled Jeremy's hair, stamped his form and Zoë's, and we were done. Everyone loves Jeremy.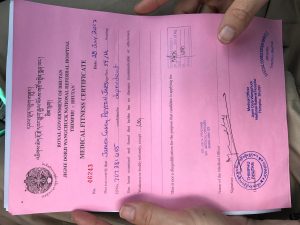 On the way back to the resort, we stopped at the weekend fruit and vegetable market, where you can buy banana blossoms and other specialty items. Ripe tomatoes and apples were a little harder to find, much to our bemusement.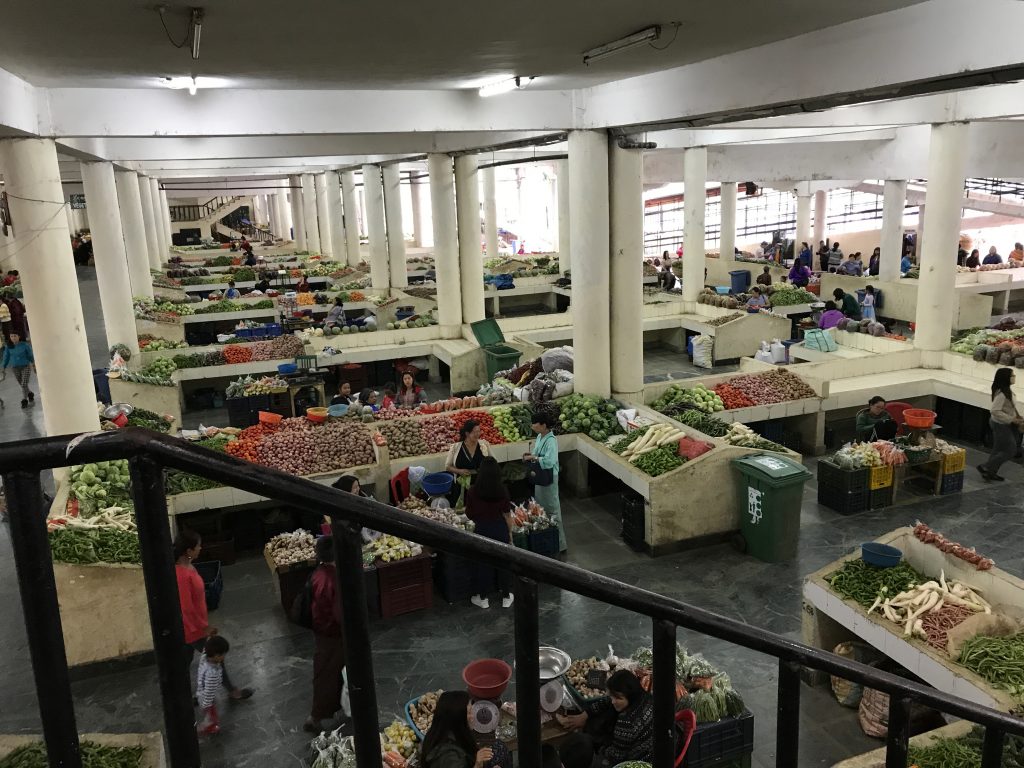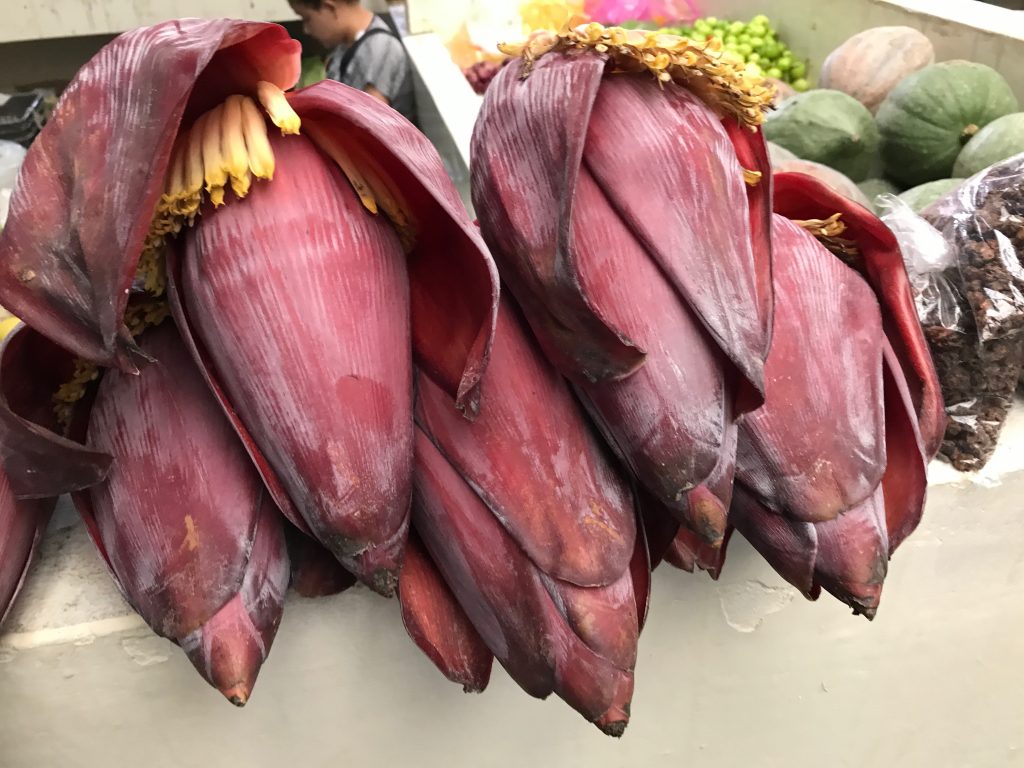 On the road up to the resort, we spotted two American chilips (foreigners) walking down the road. "Wait, wait!" I said to Ugyen and slipped out of the car. "Hello?" I said, running down the road toward the foreigners. They turned and looked at me, a little puzzled. "Are you Fulbrighters?" I asked. "Yes," they answered. "So am I!" I said, perhaps to no one's interest but my own.
Mark and David are here as Fulbright specialists, just for three weeks (though they're staying longer, and coming back in the spring). The rest of the family came to meet them. David said, "I think I saw you the other day, having lunch.  I would have said 'Hi,' but I saw you were eating and your guide was not, and I thought, "Oh, they're that kind of people." Ouch.