We, like our water filter, are struggling to cope with monsoon water quality: what comes out of the kitchen tap has a green or brown tinge. Showers don't make us feel especially clean; clothes are hard to wash and harder to dry.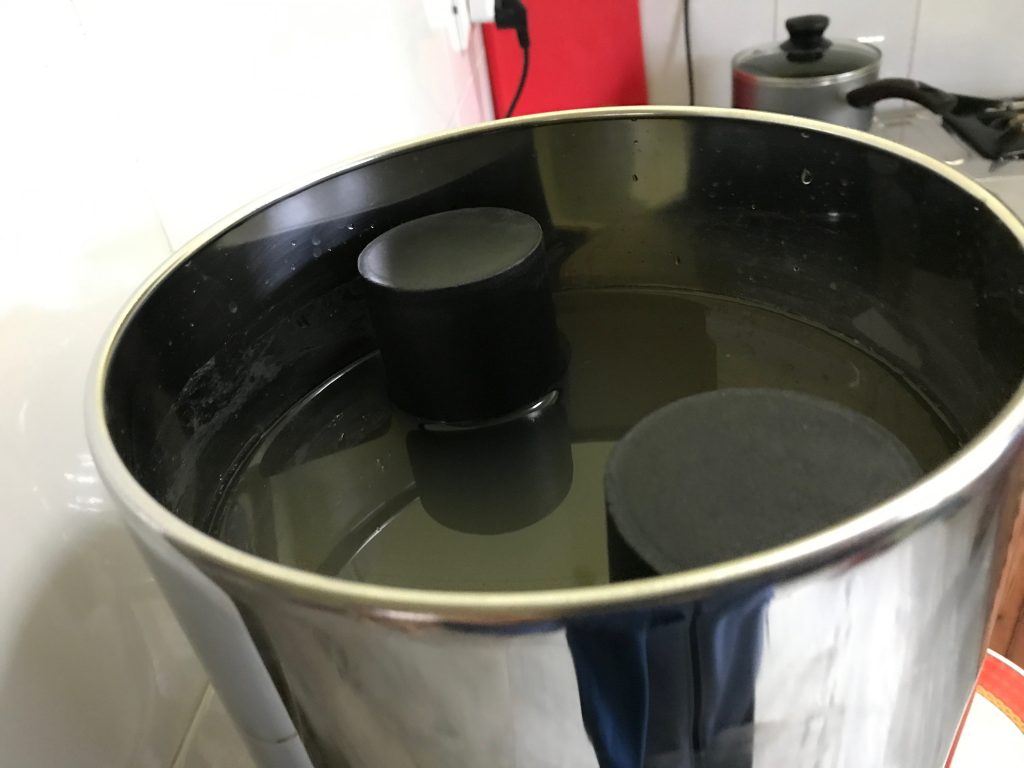 But there are fascinating birds fluttering by, and massive bugs!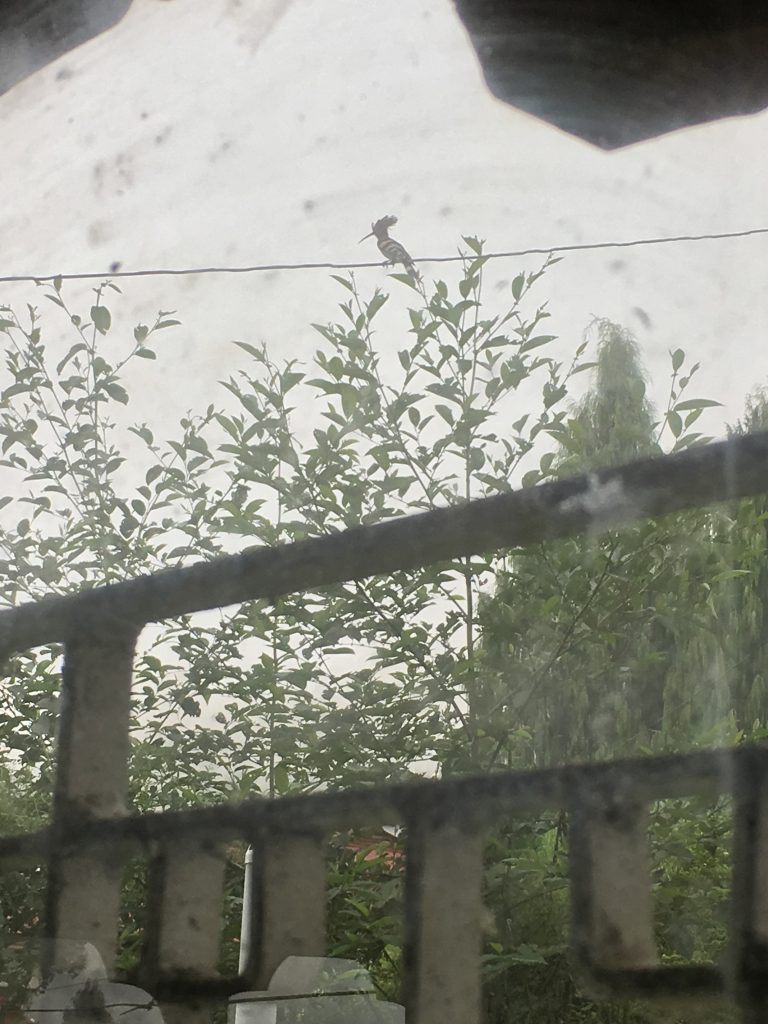 Faced with waiting another month for bread, James takes fate into his own hands and bakes a flat round loaf, using the toaster oven and the pan we brought to use with an electric pressure cooker to make pumpkin chocolate chip bread.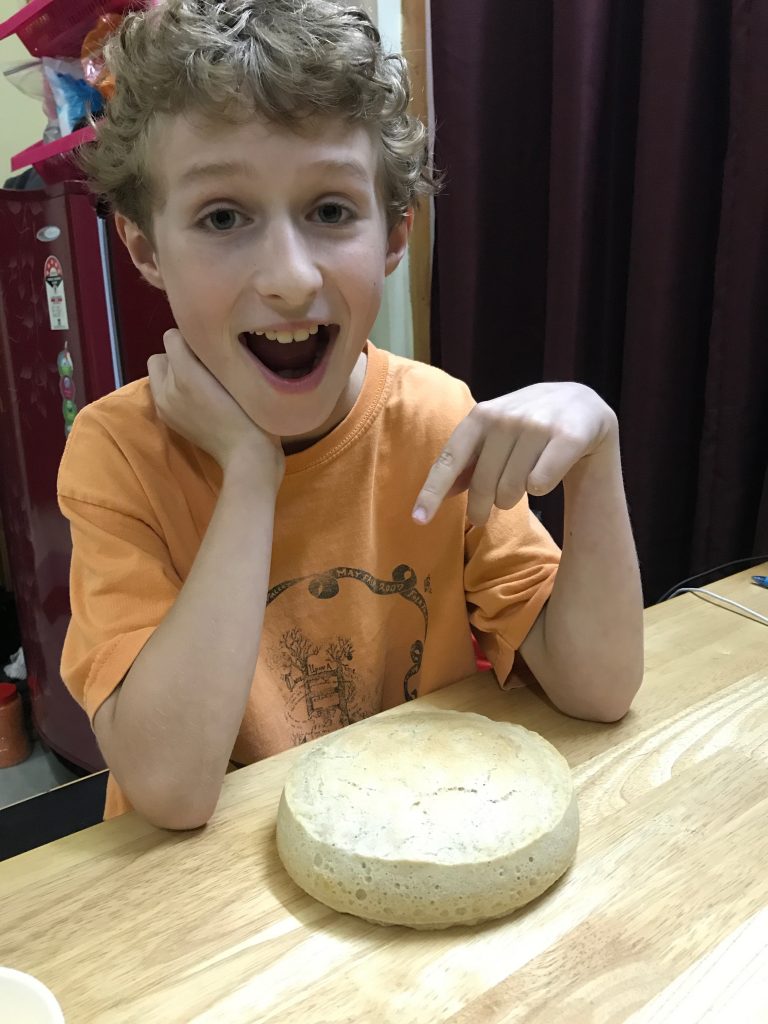 Zoë missed the first loaf of bread because she was over having dinner with two seniors, Tshoki and Sonam. Tshoki is an Economics major, and Sonam studies geography. Jeremy made a short video to share the moment of excitement with her–I'll try to post eventually.
It's hard to think about the unraveling of the USA at Charlottesville while we are focused on rice paddies and baking bread.