Late Thursday afternoon, the principal texted and then called me to say that they had other obligations on Saturday, so could I please come and do the workshop Friday afternoon instead. "Err, tomorrow afternoon?" I replied. "Yes!" came the answer. "Okay… I was going to use that time for preparation, but I'll do what I can." (The local governor was visiting Kanglung for the first time and wanted to meet with leading members of the community.)
Phub Namgay came to dinner, bringing chocolate. He too is keen on conducting some research, but, like the principal, doesn't seem to have the same sense of required procedures or how much expertise is necessary to get published. James and I try to persuade him to find ways to continue working in data mining, since he has experience there.
One of the boys in Jeremy's class is now saying he will beat Jeremy himself—or he will f*** Jeremy. Again, we urge him not to feed the flames by responding. But we're all a little stumped about how to help him settle in.
Friday morning I kept making slides as fast as my little fingers could type (and I borrowed a bunch of slides from James Lang, whose work I was citing most extensively). Then I headed up to the school at 1:15 for a 1:30 start time. As soon as I turned on the projector, I called home to ask James to bring up our mini projector: the slides would have been largely illegible otherwise.
Here are the slides, in case you're interested. I thought the reception was relatively warm, though late Friday afternoon is not the ideal time for a workshop, and I didn't have enough time to prepare any interesting activities.
Teaching and learning 2 for pdf
Here are a couple of shots of my weary participants.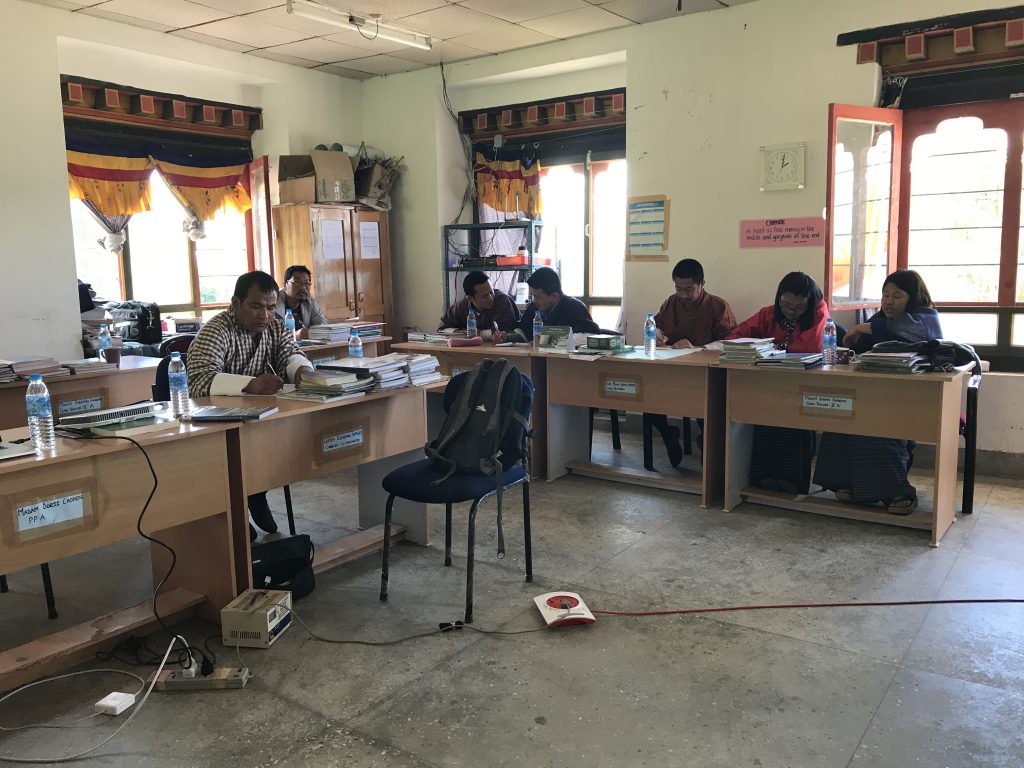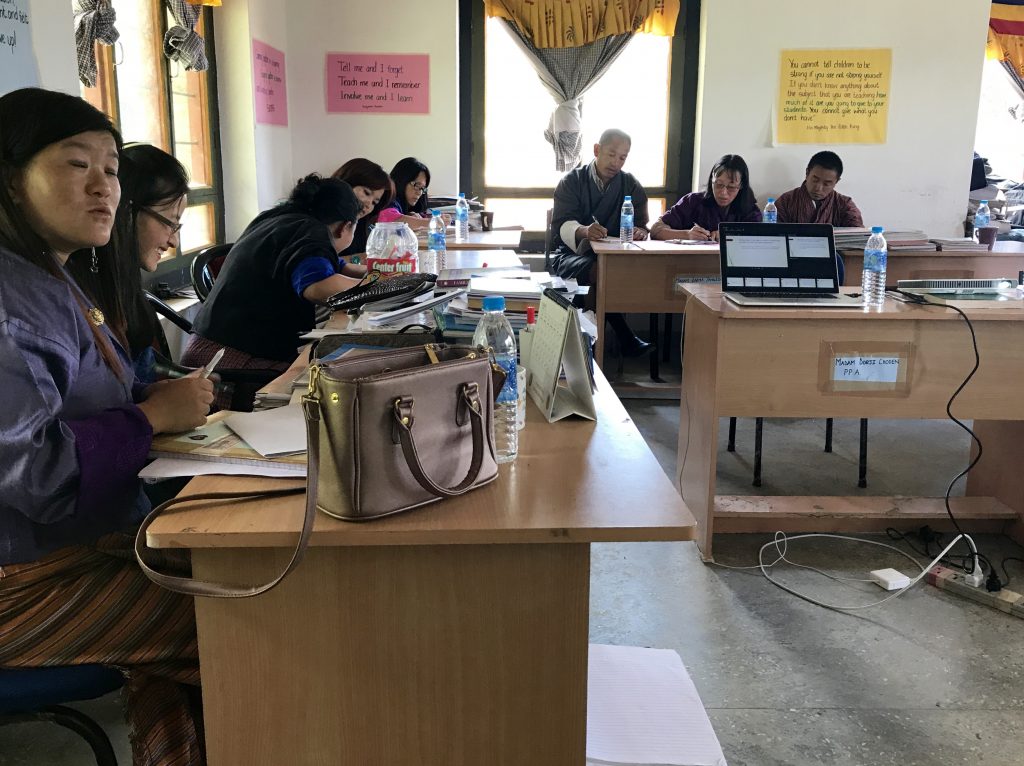 The yellow paper holds a fuller version of the words of the Fifth King my students quoted to me:
"You cannot tell children to be strong if you are not strong yourself. If you don't know anything about the subject that you are teaching, how much of it are you going to give to your students? You can't give what you don't have."
I was also fascinated by the copy machine.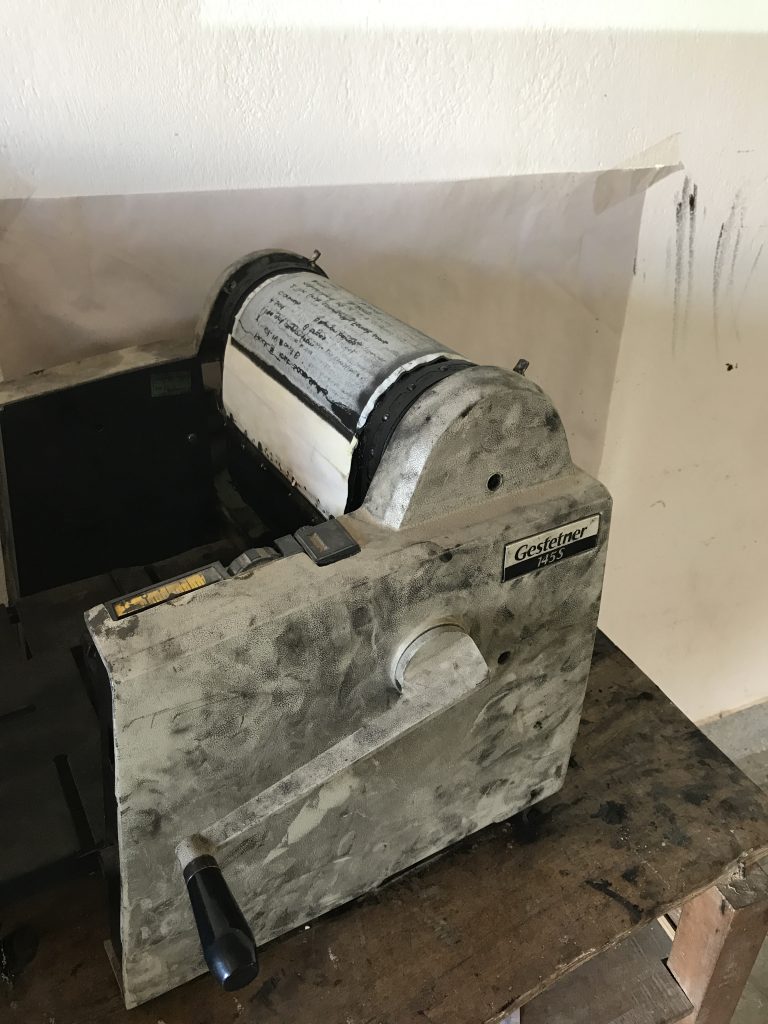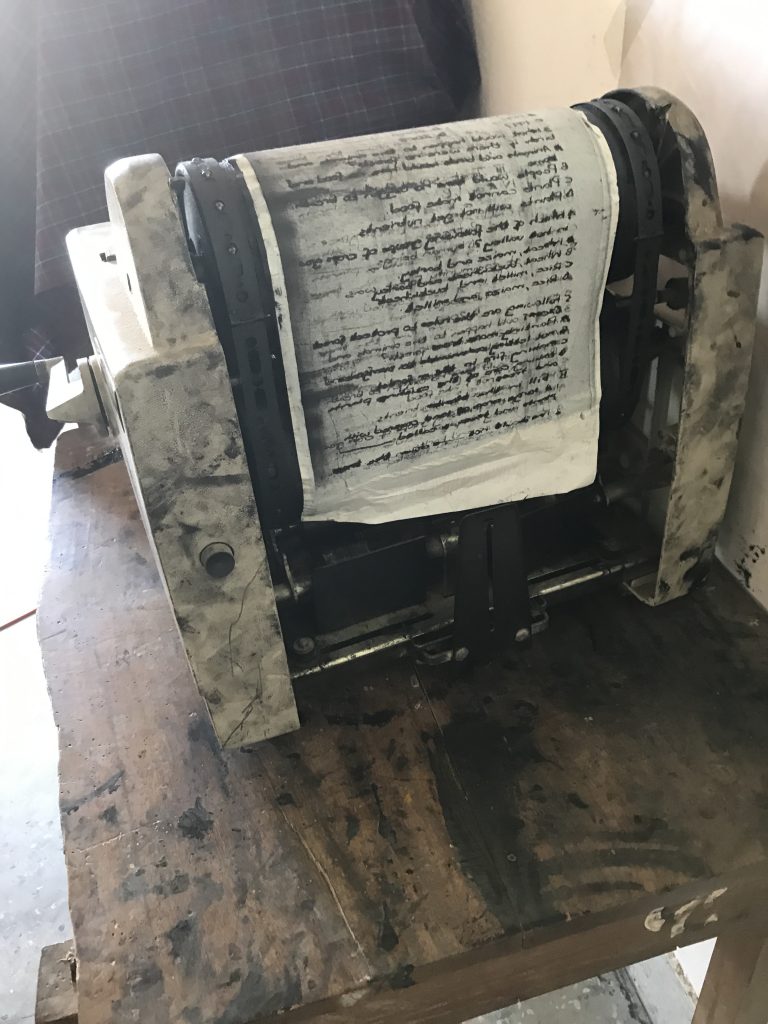 We started late, and ended with momos! My favorite! Evidently Jeremy's English teacher's wife is a local maker of momos—I must find a way to ask if she will teach me how to make them.
Just before the arrival of momos, there was a presentation of an envelope from the teachers to one particular teacher who had lost his mother. "I will make the presentation in English because you are here," the principal explained. "There is quite a sad story. Our friend's mother has, er, kicked the bucket, so we are making this contribution to our friend." I think I kept my face straight and appropriately solemn.
That night, we went out to pizza with Leyla. Eden the pizza maker, daughter of a Sherubtse faculty member, was very taken with Jeremy, but Jeremy was restive throughout the 45 minutes it took to prepare the food, and Zoë was restive with the national generalizations being thrown about over pizza. But the stars were lovely. We need to remember to bring lights when we go out to eat—we do it so seldom here.