A week of commenting on essays. I spent 10 hours each day on this work Tuesday and Wednesday. Thursday, I couldn't walk up the mountain because I was busy producing a last minute grammar/citation practice handout. I'm still not sure how to get students enough practice to make their English more grammatically correct and fluent.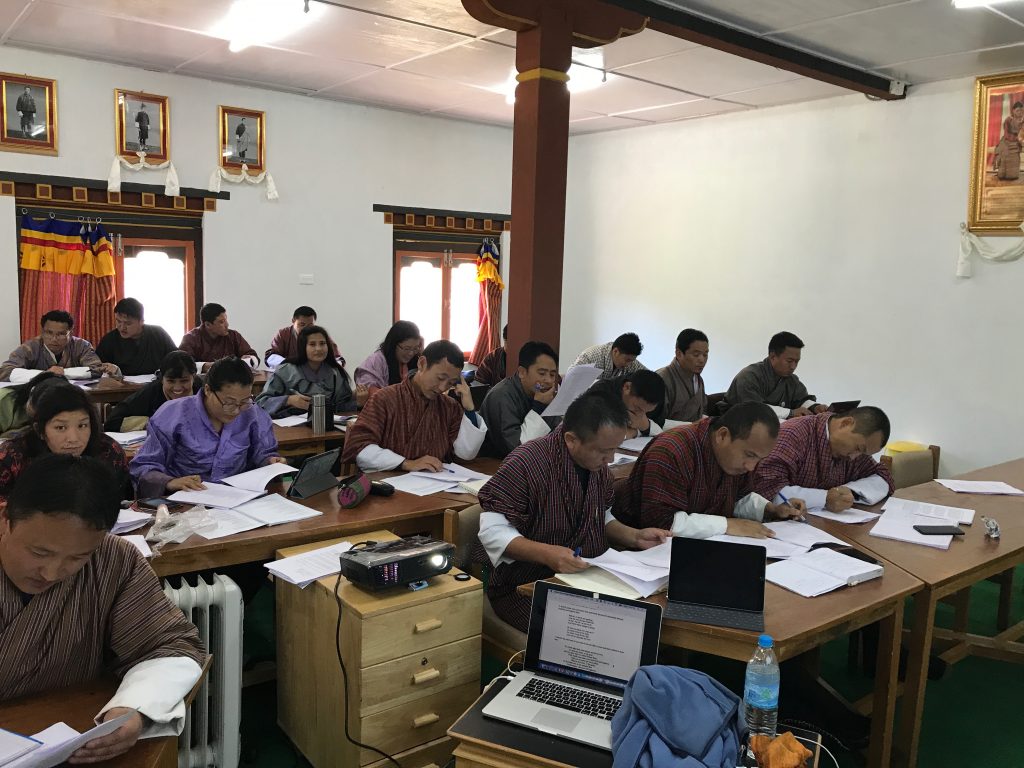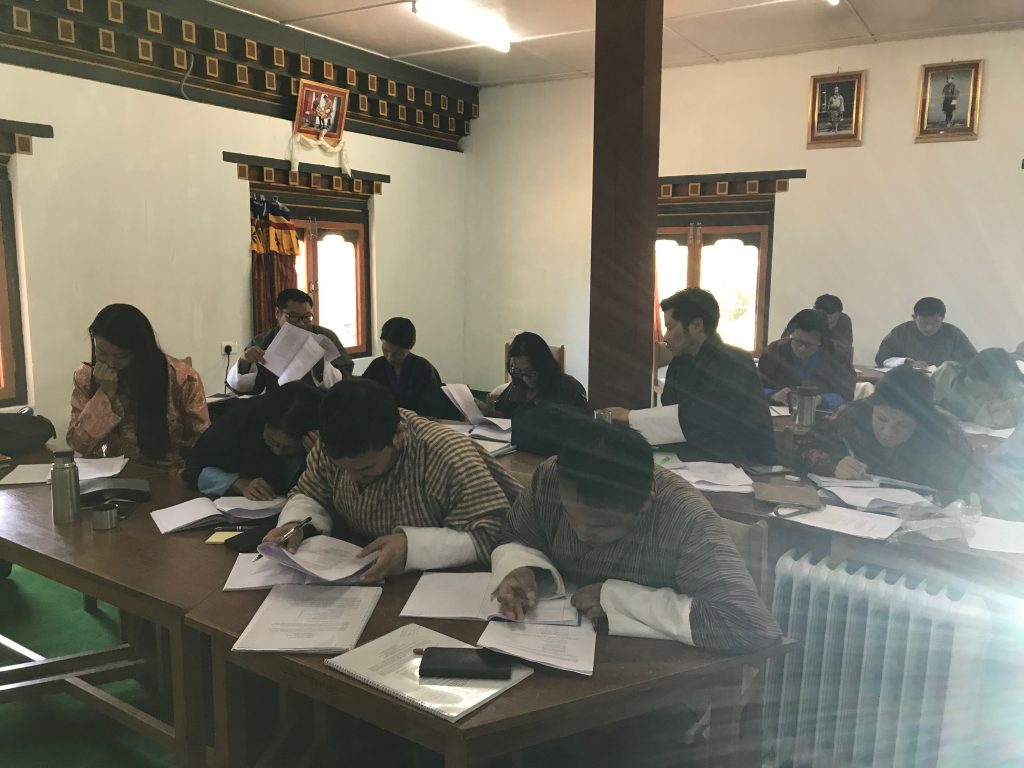 Friday:
Jeremy came home reporting two traumas: at assembly, a boy one line over threw up very dramatically, raising fears about a stomach bug. Then his classmate CTC lost her money at school, and the science teacher decided that someone must have stolen it. He threatened to beat everyone except Jeremy in order to make the thief confess. Jeremy said he couldn't bear to watch others being hurt while he stood aside, and so he told the teacher to beat him first. This created a temporary impasse—"he doesn't want to hit me because he's afraid I'll tell you, which I would," says Jeremy—but the science teacher was unwilling to give up the general punishment plan. We were all quite impressed at Jeremy's willingness to put his body on the line to defend his classmates. (Later, Jeremy acknowledged that this was also a strategy for getting out of going to school. As Zoë noted, his selfless quest for justice was also a canny plan for advancing this personal goal.)
On Saturday, I went up the mountain with Chitra and Balamaguran to listen to a retired Australian geography professor talk about academic writing. I ended up sitting in the back and commenting on student papers. I then spent an hour or so talking with students about their drafts. They then invited me to come with them to lunch at Imtrat (the Indian military base) for a Sikh holiday celebrating Guru Nanak (the first Guru of the Sikh tradition). The lunch was actually offered on the same football field where we had the inauguration. The food was yummy, though the dessert was too sweet for me, confounding the expectations of my students, who expected me to like the dessert (sweet) but not the main dishes (spicy).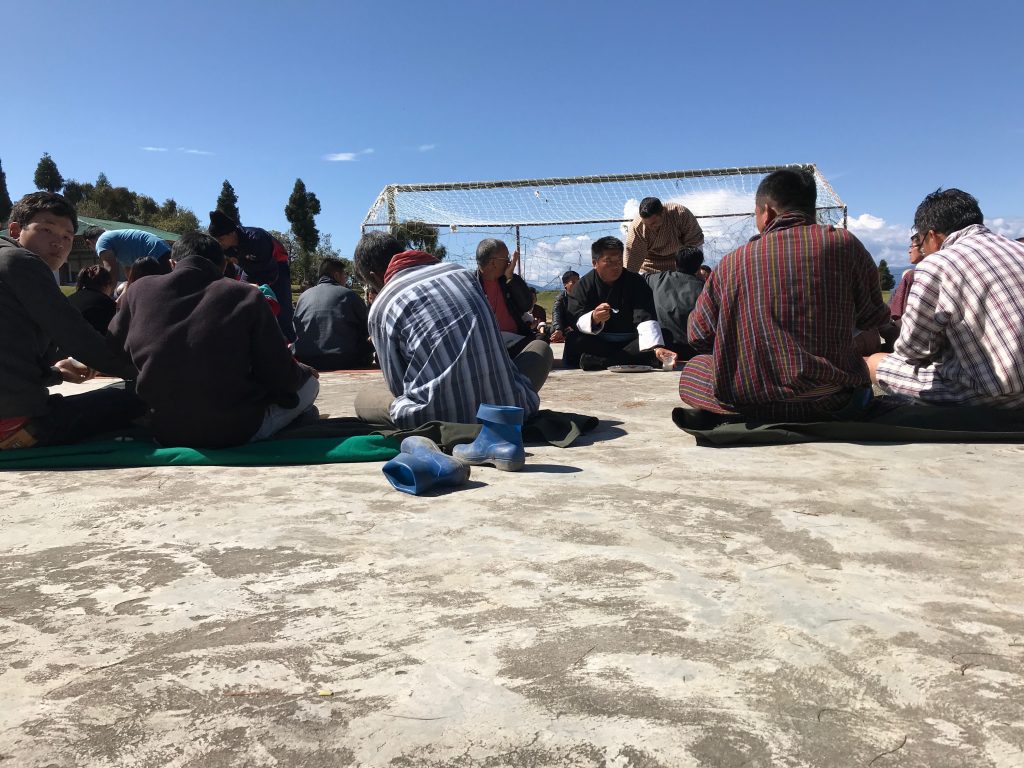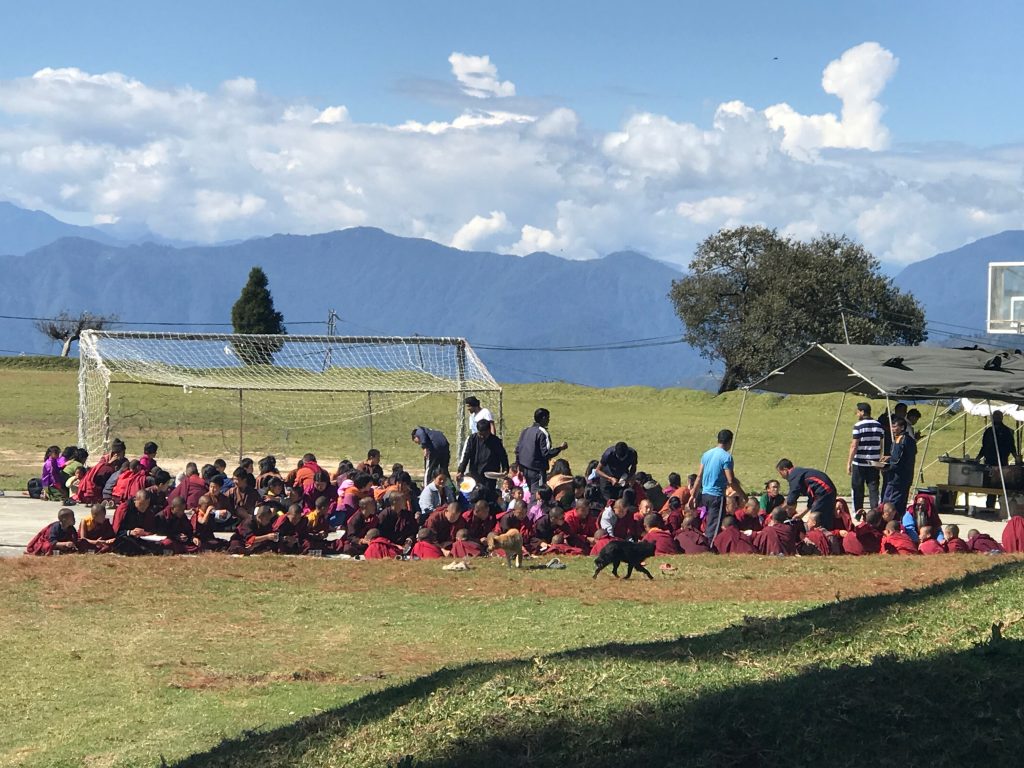 After lunch, I met with another student about her essay, and then I got ready to walk down the mountain. I found Yangchen waiting for me outside of the building. "Ma'am, if you need a friend, I could walk with you." This, despite her toddler and five-year-old waiting at home for her—and despite the fact that walking up and down the mountain seems to be an activity reserved for those without access to "a vehicle." My students are working hard to take care of me.
Meanwhile, at KPS, Jeremy was busy helping hoist new prayer flags, while other students repainted the chorten.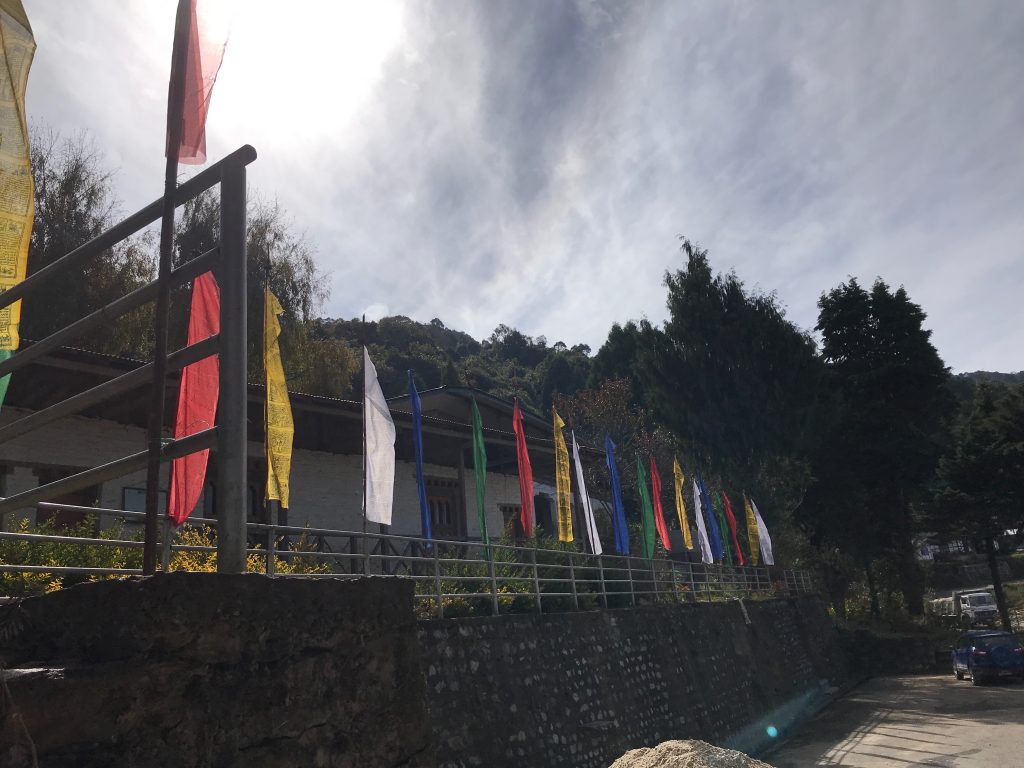 More butterfly love. White violets with just a hint of purple go flying past; bright orange bursts of color shoot by, eluding the camera.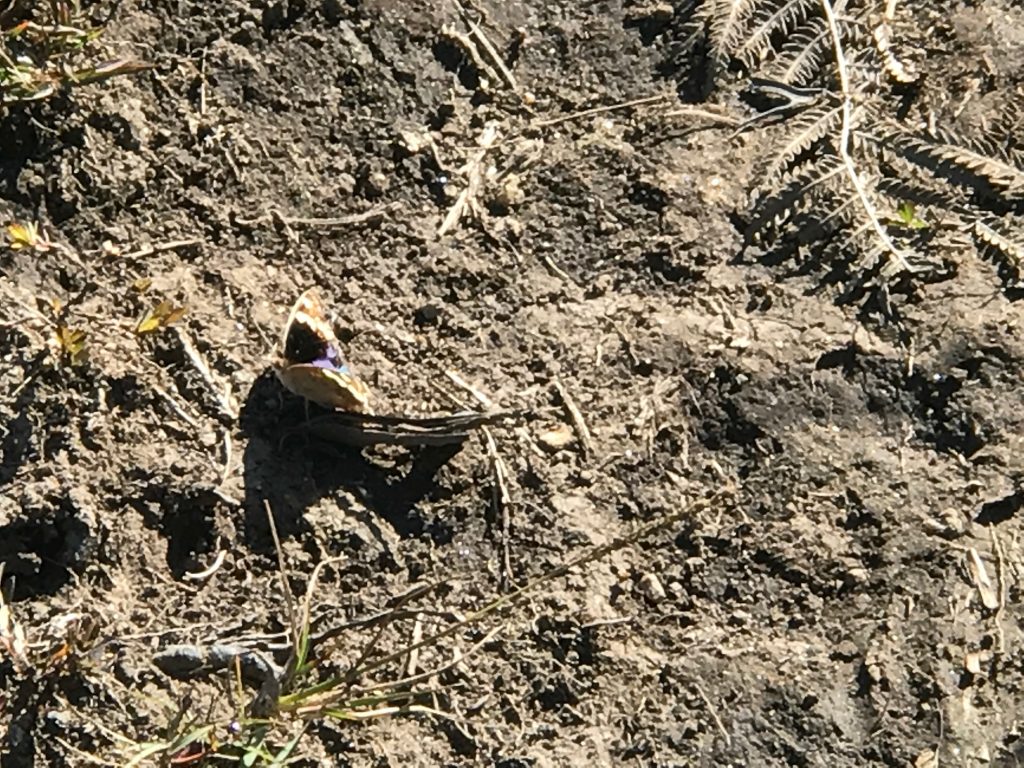 Walking on the mountain, or even through campus, makes the loss of insect life in the West more tangible. I waste long moments of every commute pursuing butterflies, usually in vain.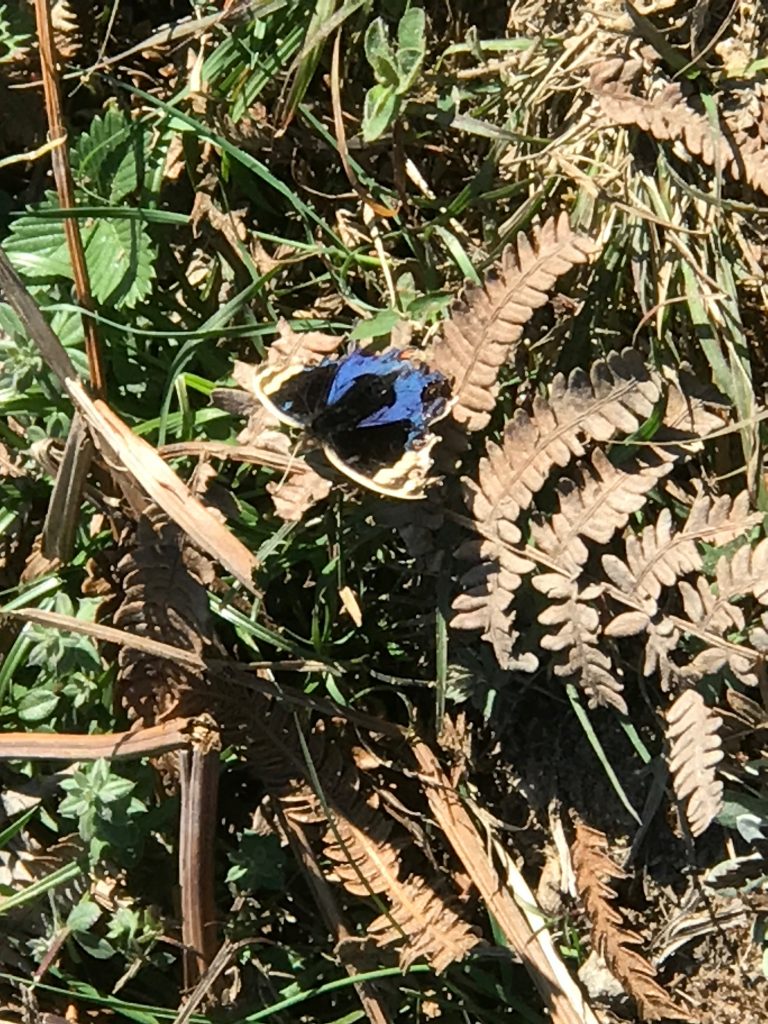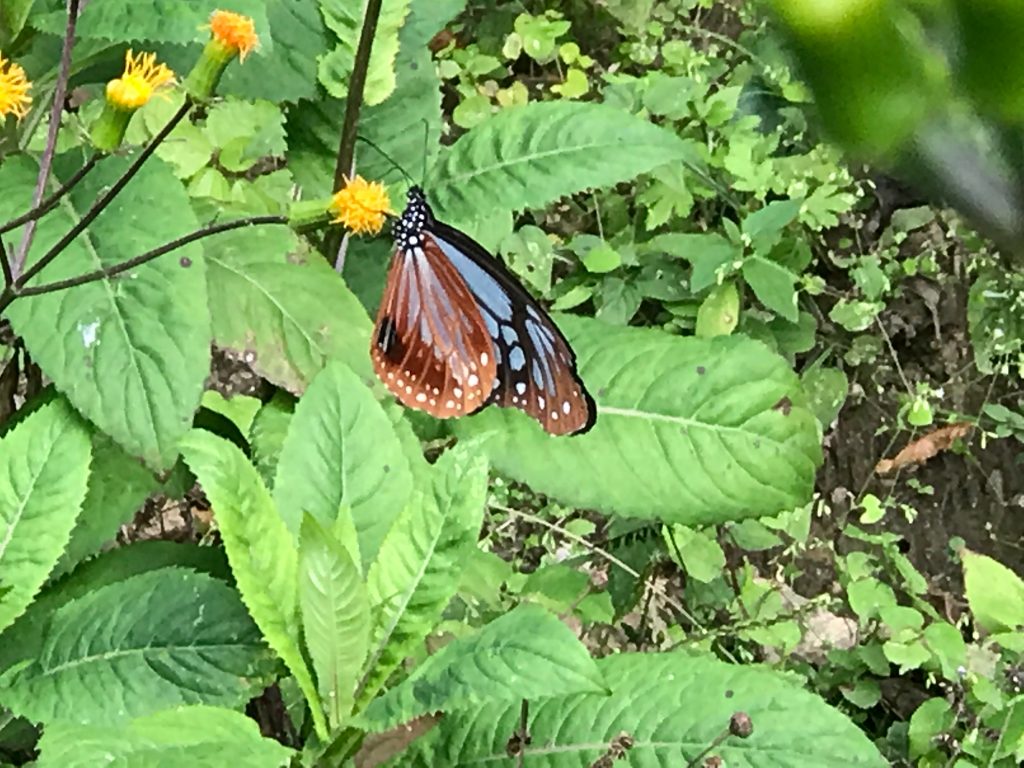 The other day, I was stalking a particularly striking butterfly, and I was totally caught up in sneaking a step closer, off the path. I had dropped by backpack and walking sticks across the path in my pursuit—and suddenly I turned my head to find a Bhutanese woman at my shoulder, regarding me quizzically. "The butterflies!" I said. "Did you come down from Yonphula?" she asked, unmoved by the butterflies. "Yes." "By yourself?" "Yes." This is the part that baffles my Bhutanese friends. "By yourself" is just an incomprehensible choice.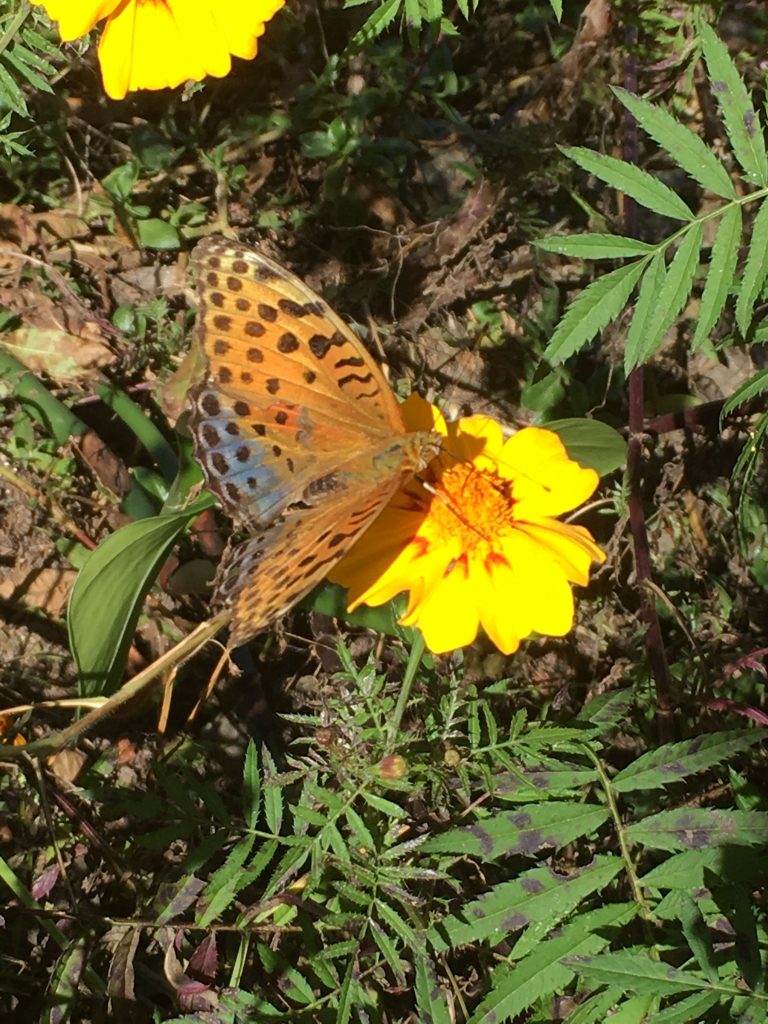 For my birthday, we hiked much of the way up the mountain again, passing the phallus above the entrance to one of the boys' dorms.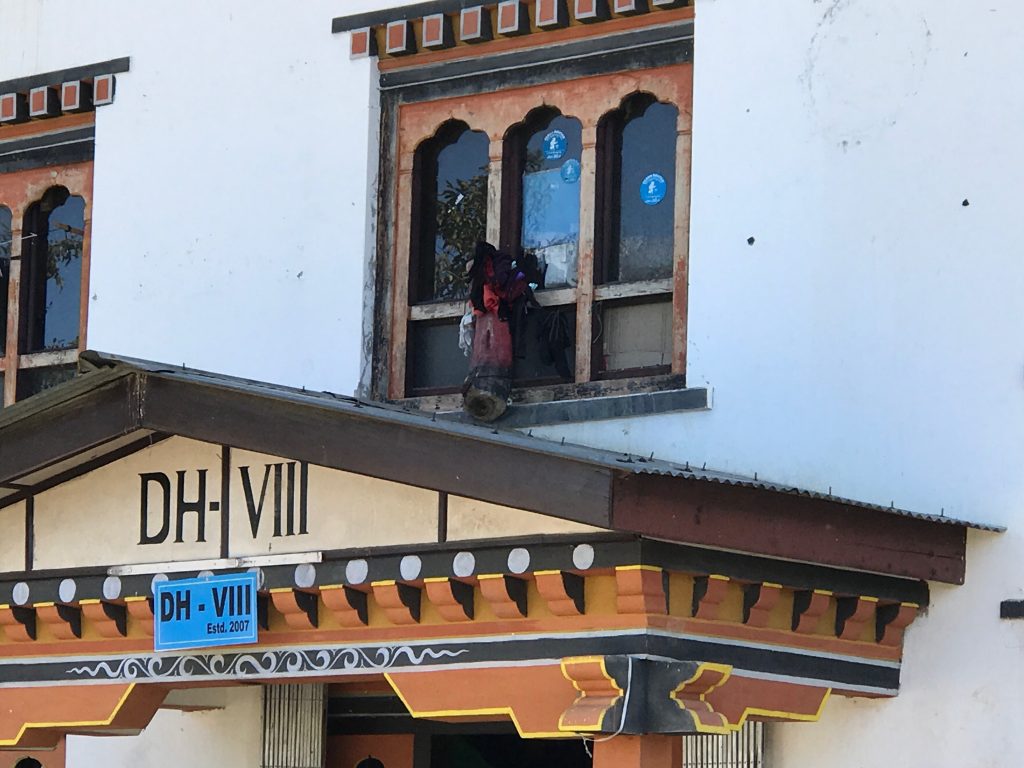 I'm about as tired as this photo makes me look. Working hard here, Fulbright!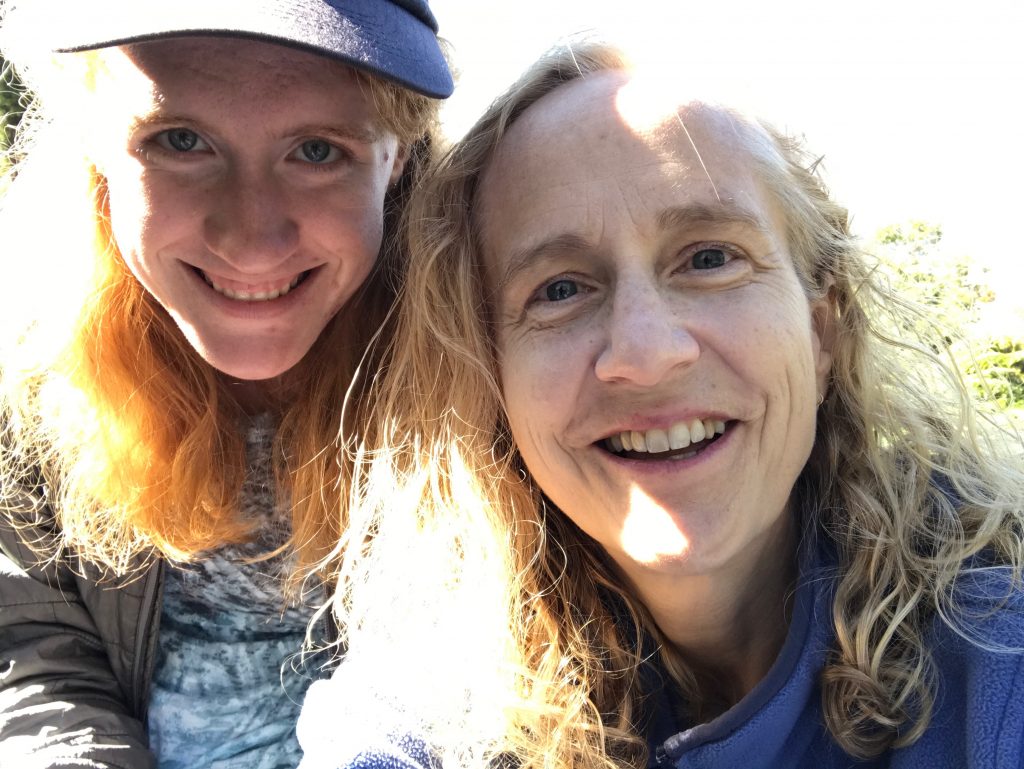 I tried to capture the birds making the most amazing sounds, but with little success. Look for white combs, and you may be able to discern two of this particular species in the photo below.
The big family treat: oreo chocolate bar. Note that the chocolate bars all seem to melt and recongeal on their way to Kanglung. Not super-appealing.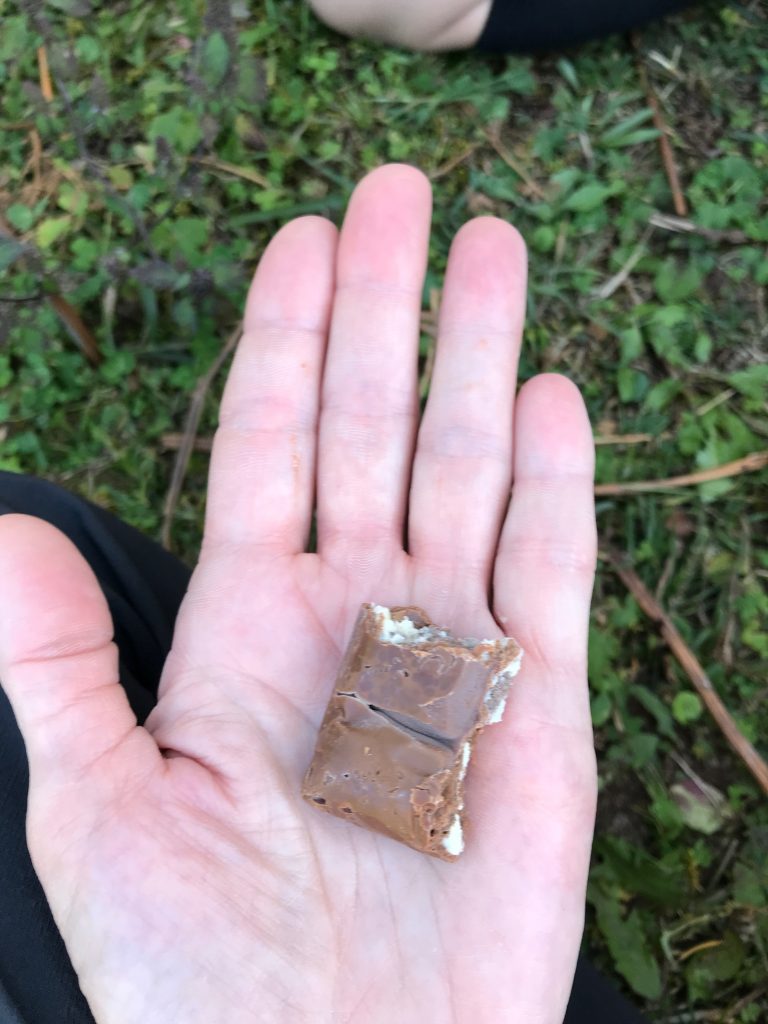 But Jeremy baked me a lemon drizzle cake, and the flowers and butterflies are still beautiful. It doesn't feel like mid-autumn here.