We were all sad to leave the Swiss Guest House (especially Jeremy, who shot another four baskets while others waited in the car). But we packed up, piled in, and headed off again.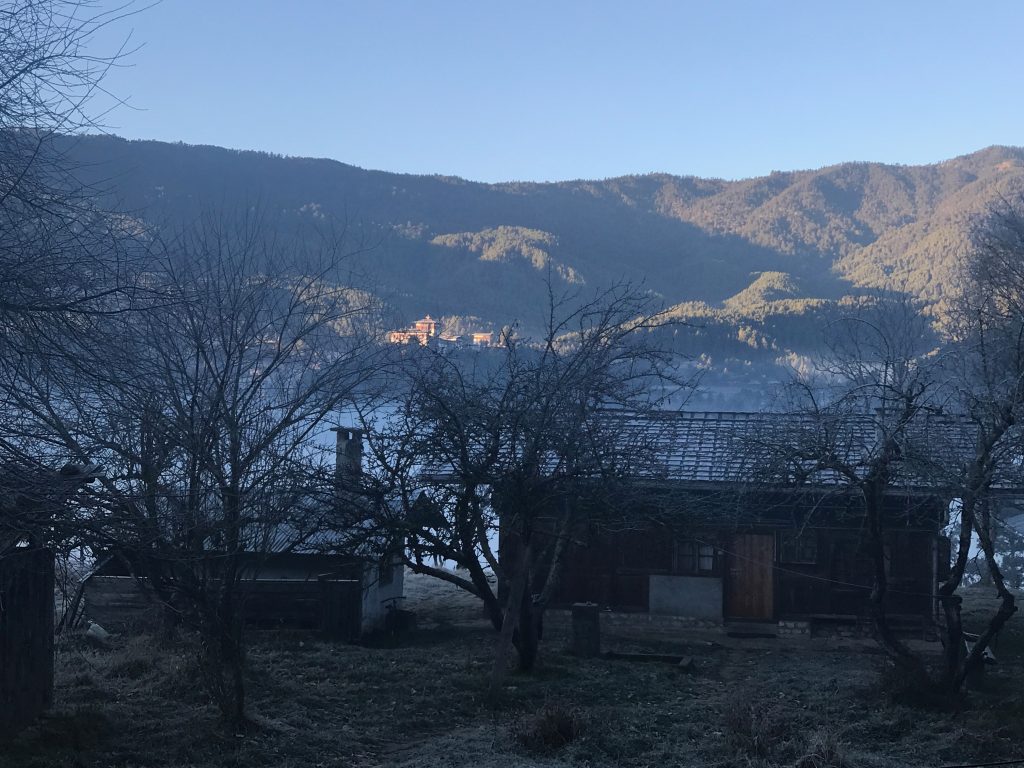 We broke our journey from Bumthang to Phobjika by stopping at the museum in the Tower of Trongsa. ("It's like a real museum!" said Jeremy.) You climb from the bottom of the tower to the top, passing through some eleven galleries. The museum does a lovely job of explaining many facets of Vajrayana Buddhism and some of the religious thoughts and figures behind the royal family (and the raven crown). Unfortunately, no photographs are allowed, and so the details of those explanations are now lost in the mists of my mind. I was particularly grateful for the explanation of the raven crown (created by a spiritual master to endow Ugyen Wangchuk with special powers), the statue-accompanied explanation of Guru Rinpoche's eight manifestations, the account of the five Tathagata Buddhas (with the accompanying explanation of how anger is transformed into wisdom, pride into seeking enlightenment for all beings, and so on). Jeremy, on the other hand, received a graphic lesson about yab-yum (the consort pose of various Buddhist figures): "Mom, why is his penis going inside the other figure?" Errr. This is not the context in which I had envisioned having this conversation…. The views from the rooftop stretch in all directions along the valley—but these too will have to live only in the mind's eye.
The road from Trongsa to Phobjika was suitably dramatic, especially as night fell.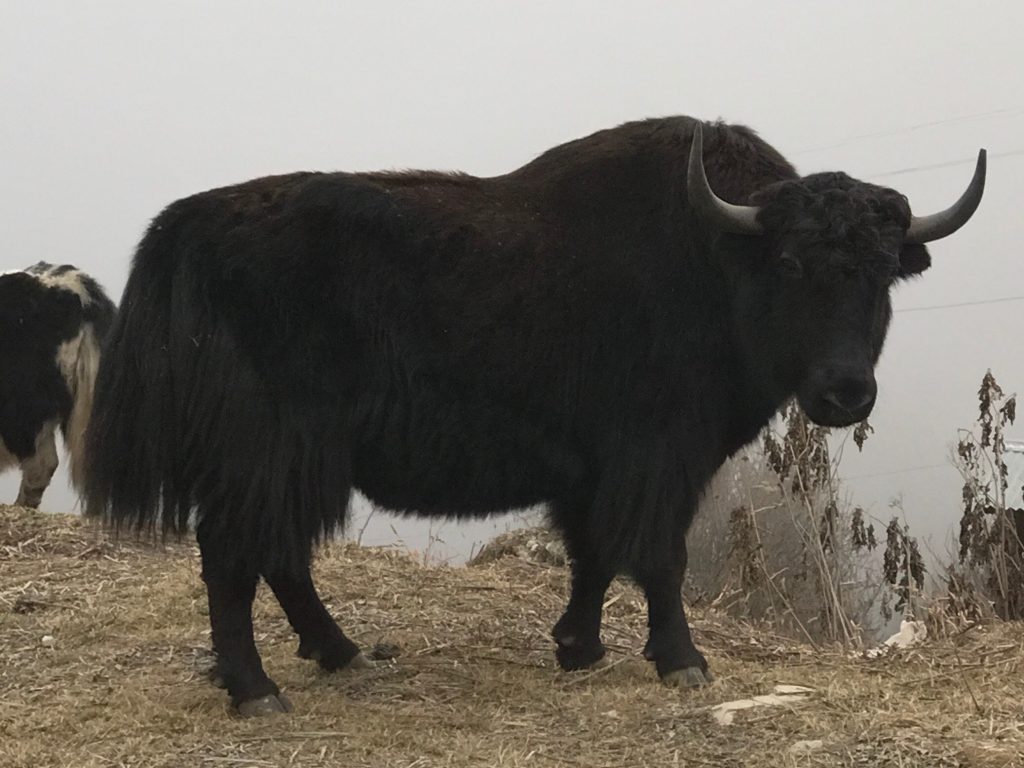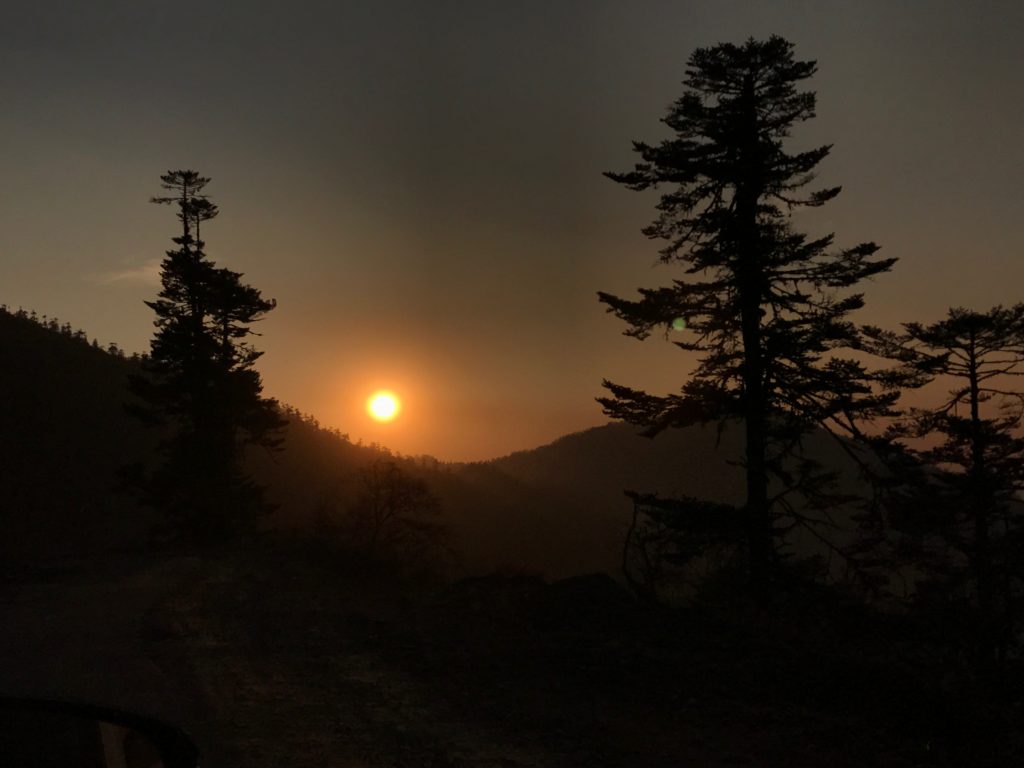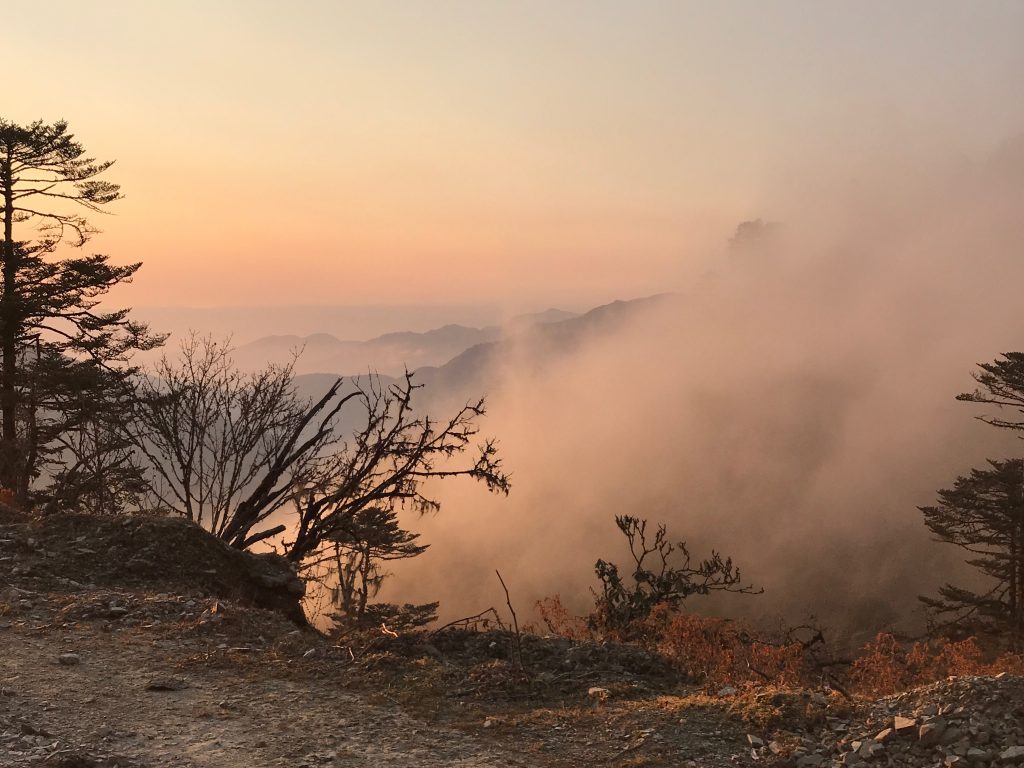 We didn't arrive in Gangtey (in Phobjikha valley) until dusk. It was very cold! Very very cold! I hadn't realized that the valley was actually at 2900 meters. The people at Wangchuk lodge had misunderstood James's attempt to book a room and had put us in a room with only a king-sized bed, with no room for an additional mattress. After one look at us, they shifted us to a slightly larger (but unprepared) room on the ground floor, where they added a mattress (actually two piled together) on the floor. Both Jeremy and Zoë were hungry and somewhat overset by the place, which was admittedly pretty rough and ready (or, more to the point, moldy). It took a long time for the room to warm, and the dining room bukhari only heated the area in its immediate vicinity. We ate a quick supper and went to bed. Jeremy spent much of the night trying to kick his way across a lake to someone on the other side. I was apparently the water through which he was trying to move.