The students who had failed or missed exams in the fall had to re-take their exams in the second week of February, and then the semester began again on February 12th.
I had brought extra Environmental Studies and Crum Woods t-shirts to share with the students in the Ecocriticism module (plus socks, since there weren't all that many t-shirts), but I offered the shirts first to Baburaj and Chitra, who looked splendid in them: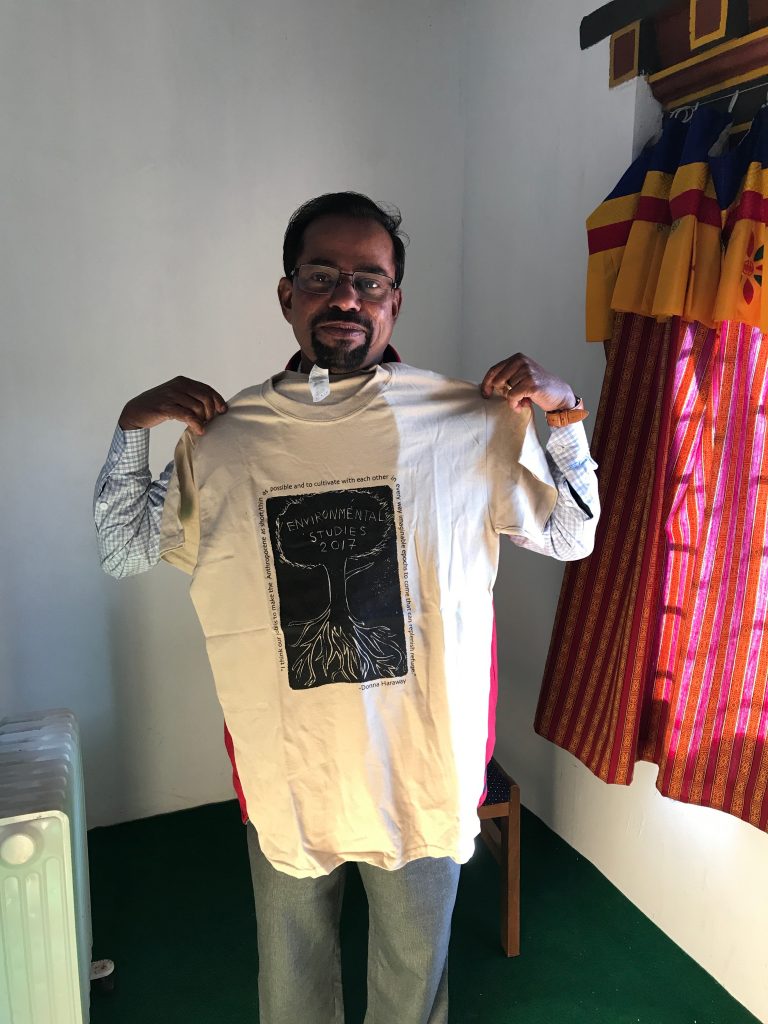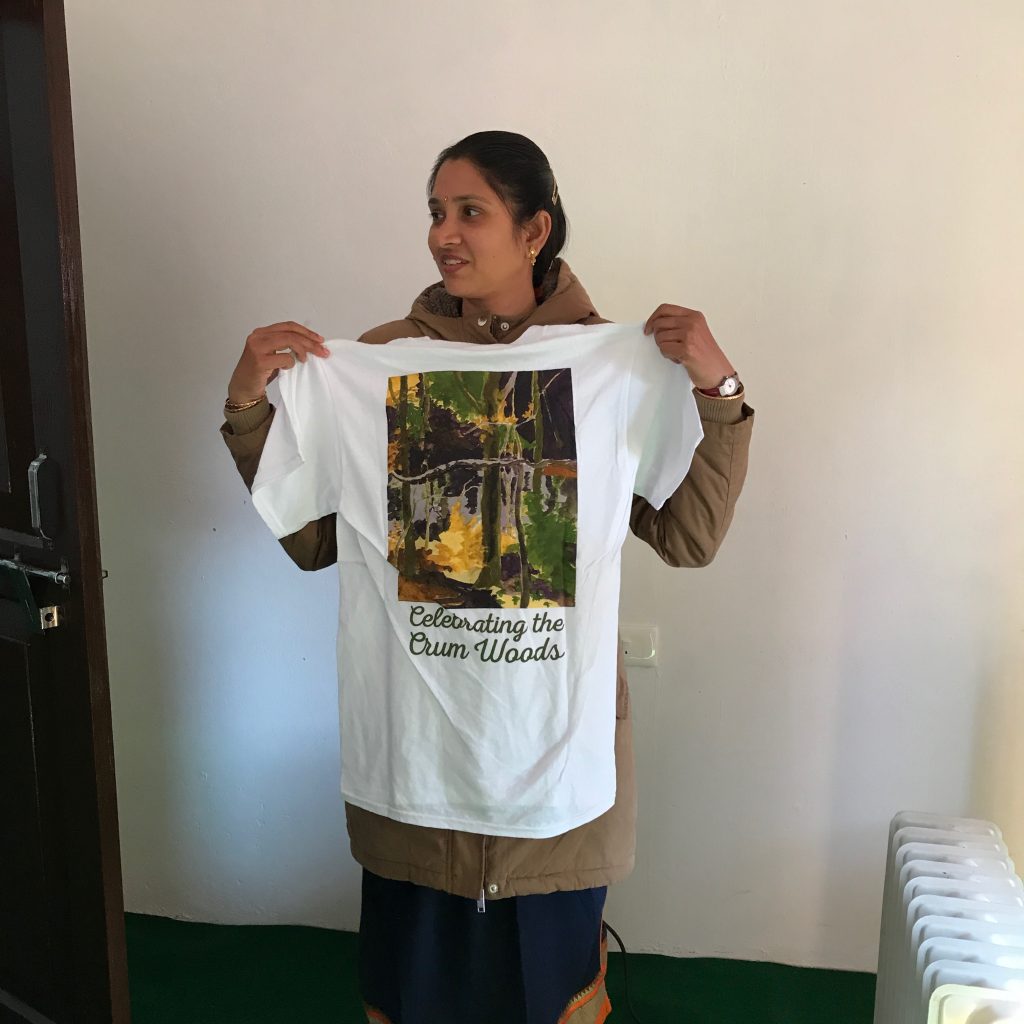 Baburaj has effectively been seconded from Sherubtse to Yonphula. He will be teaching Literary Theory and Criticism and helping supervise research proposals. A search for someone to replace him at Sherubtse is ongoing.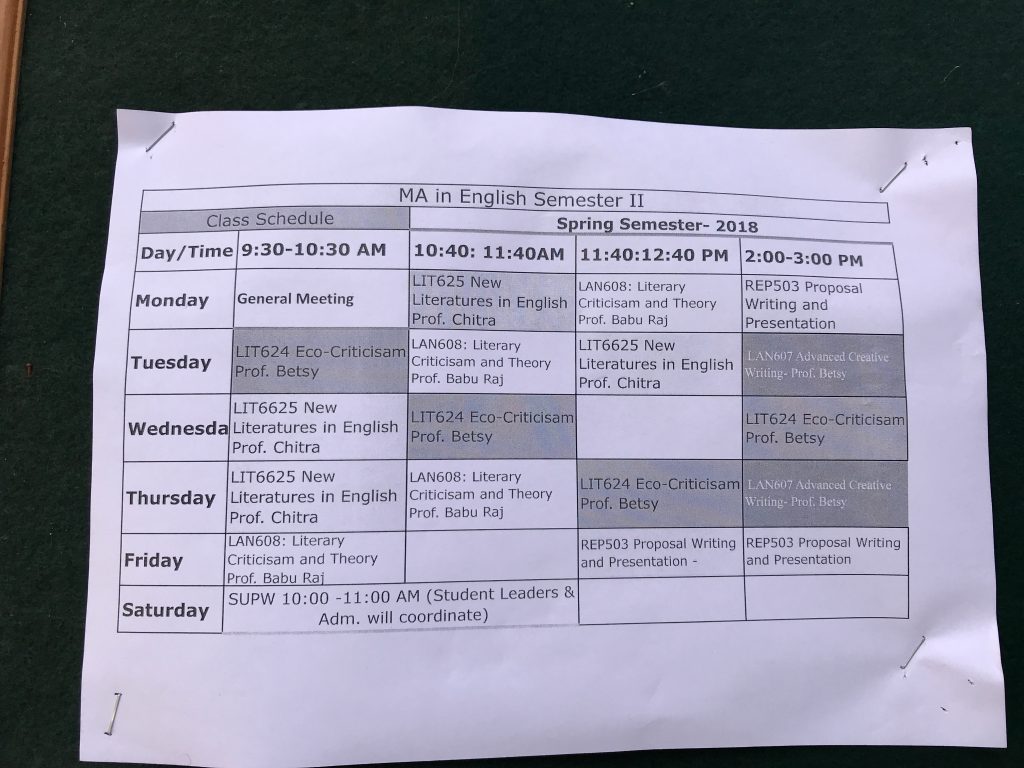 I will be teaching 4 days a week this term, and Chitra may have to be up at Yonphula every day of the week. Luckily for me, Zoë is happy to climb the mountain with me.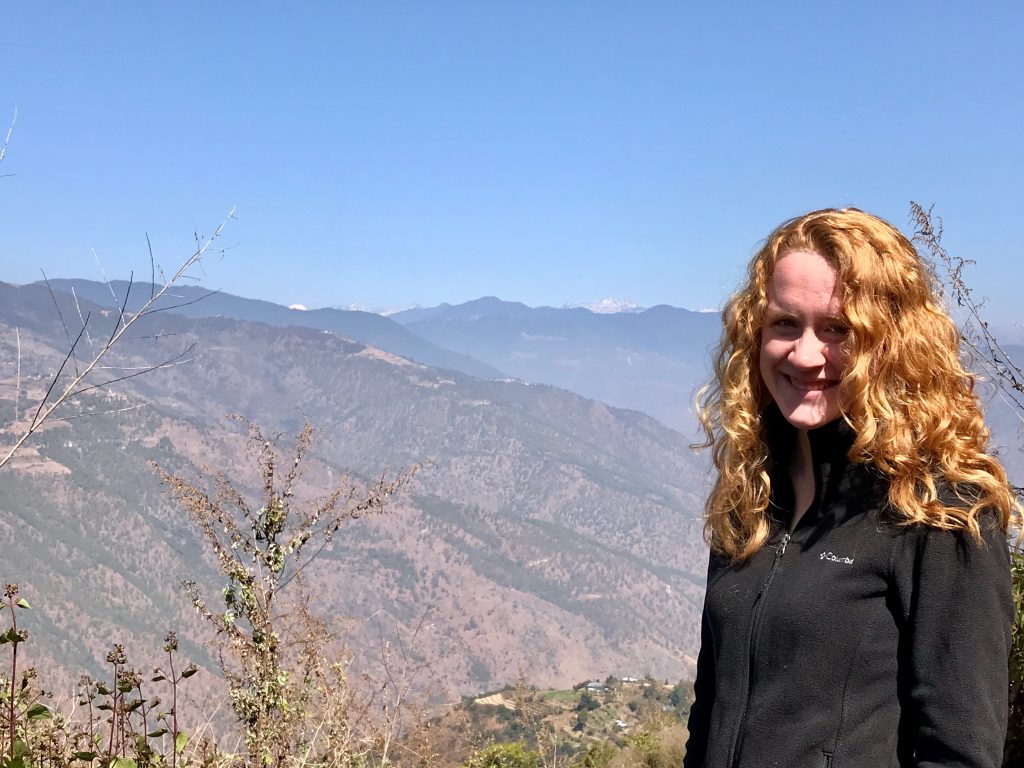 The "fence" lines of the shortcut are familiar now, and I'm fascinated by the pruning of these spiky living fence posts in the winter season.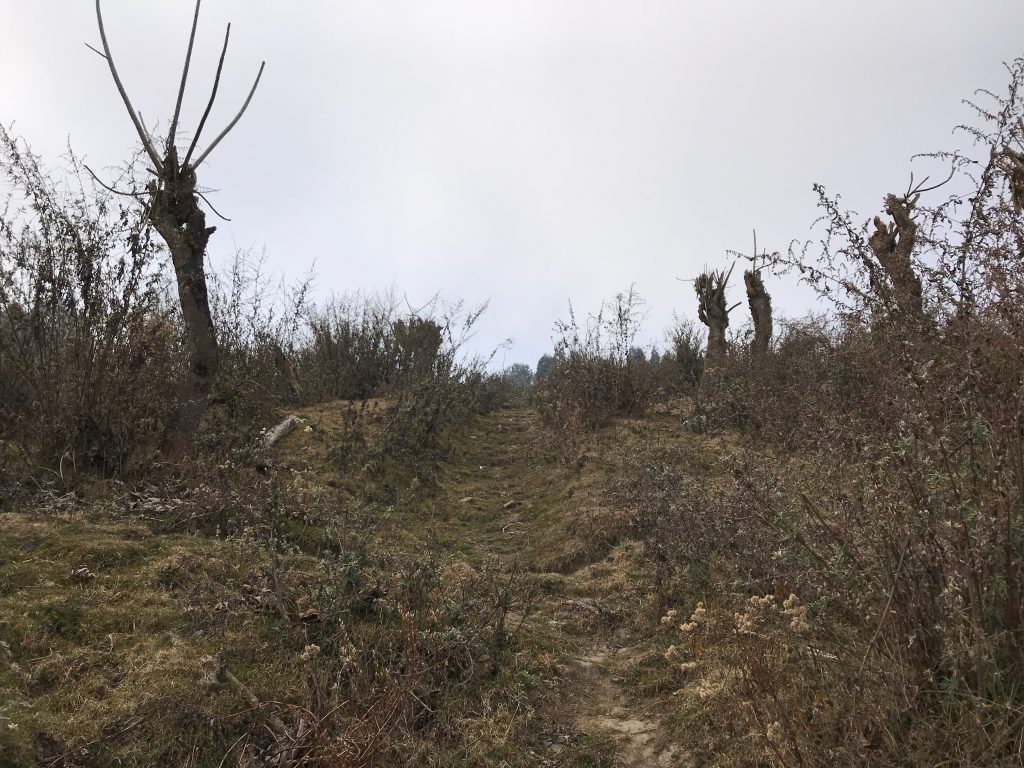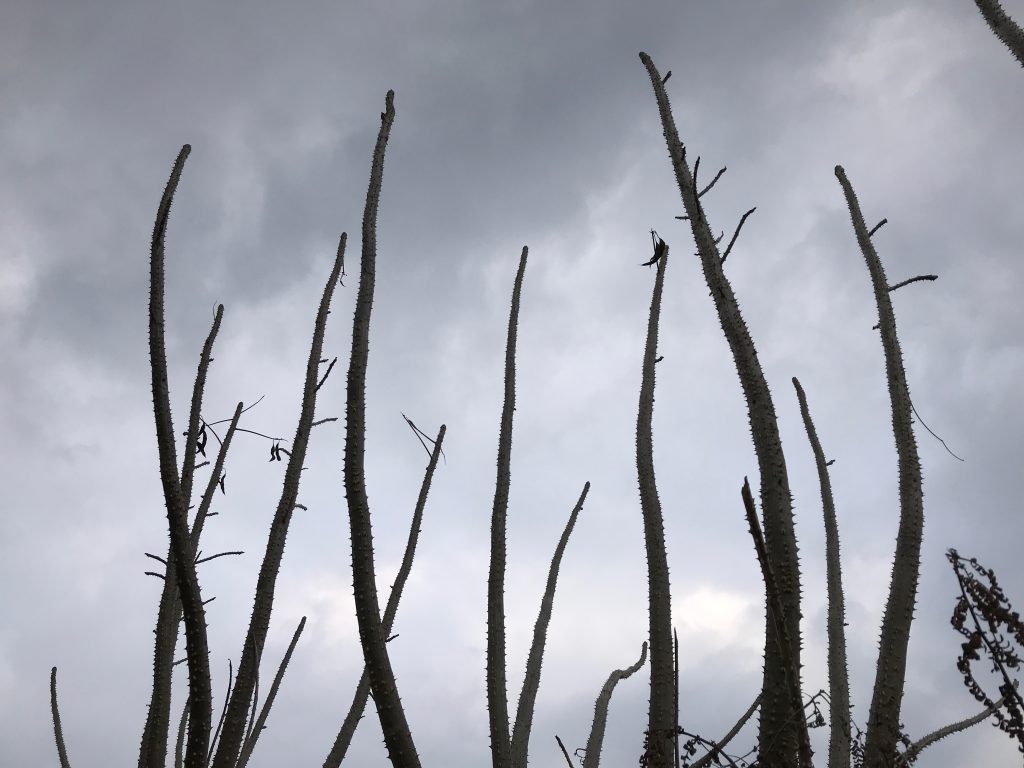 It's a great pleasure to see the students again.