The guidebook promised that Shugdrak was "well off the beaten path" and our visit confirmed that—not least because the drive to the site (less than 10 km) took over an hour.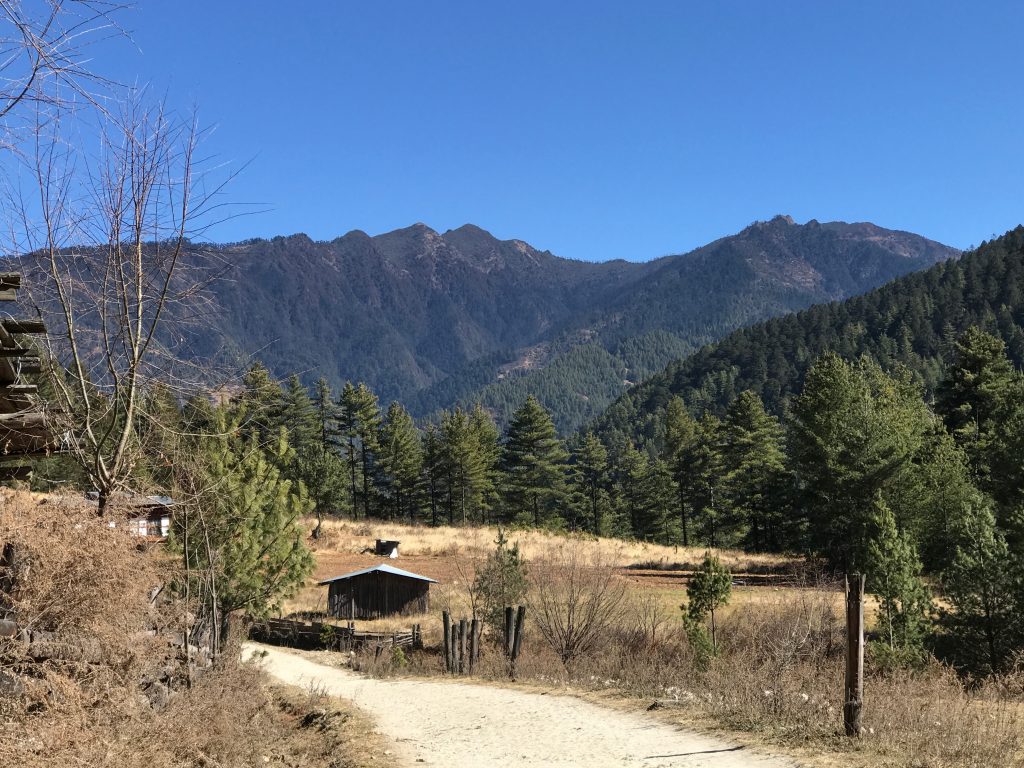 But the temple, hanging off a cliff, more than repaid our trouble in finding it.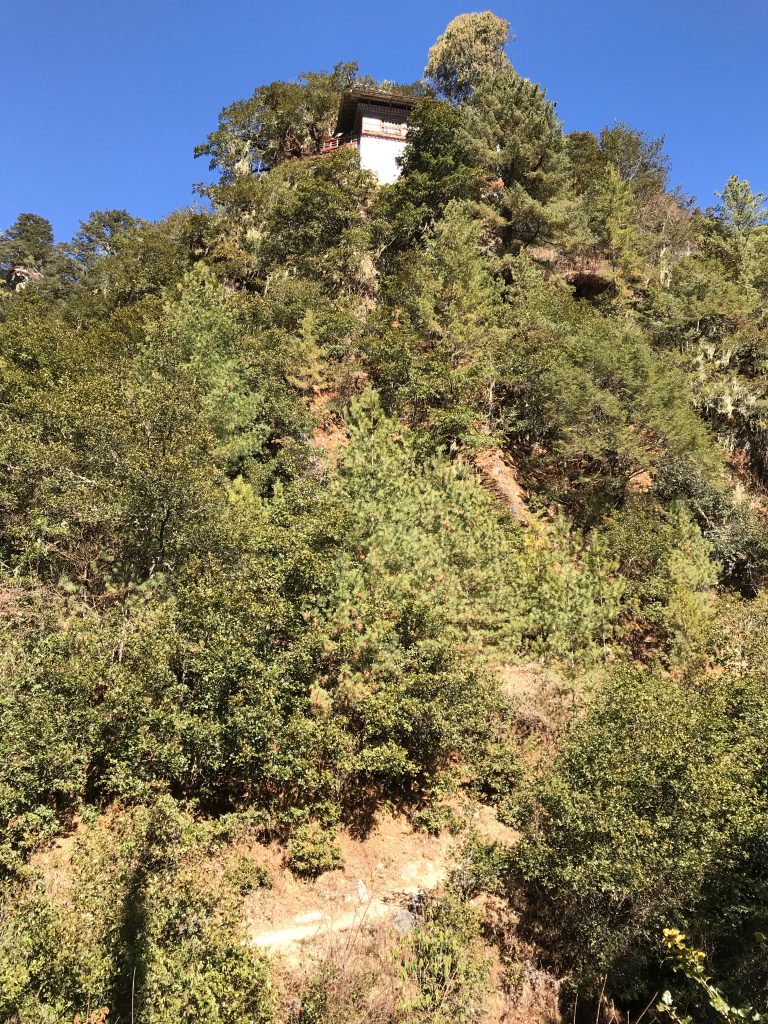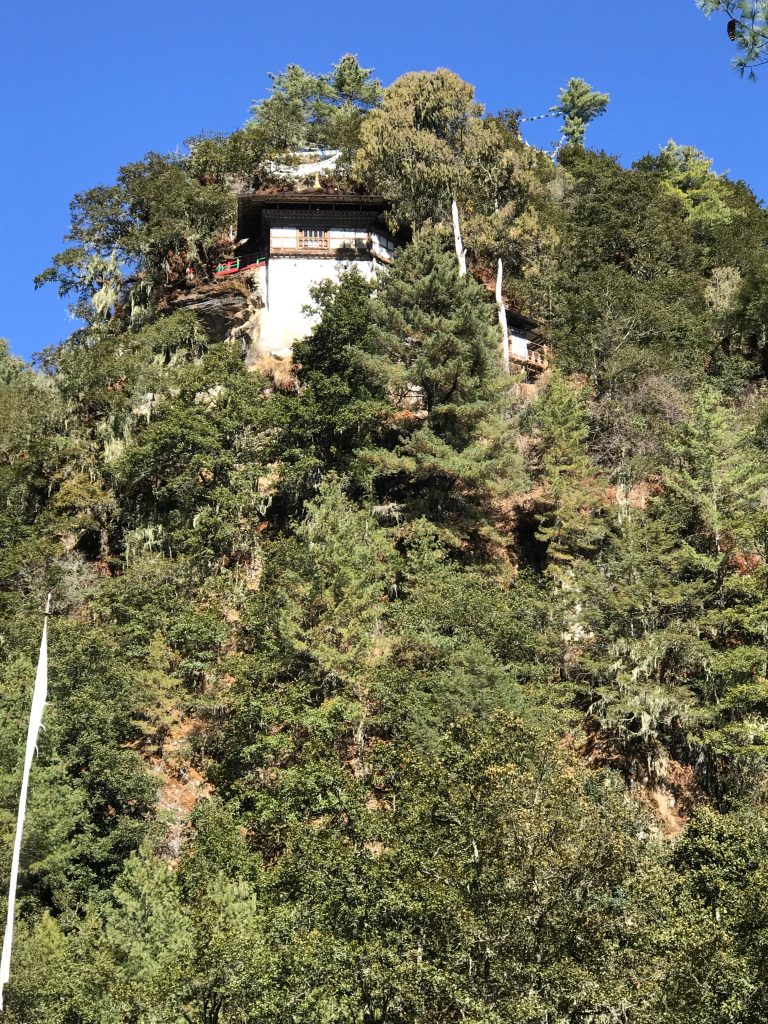 The path up the cliff was delightful (even if we had to retrace our steps a couple of times); the tiny room hanging off the cliff was occupied by someone deeply engaged in meditation.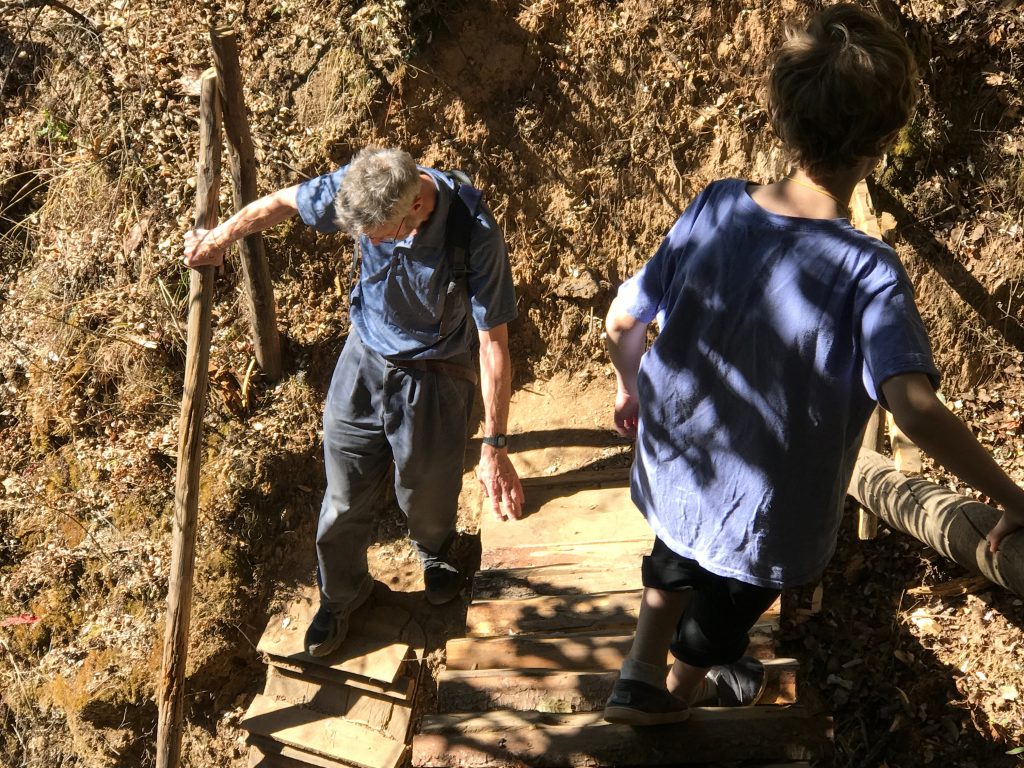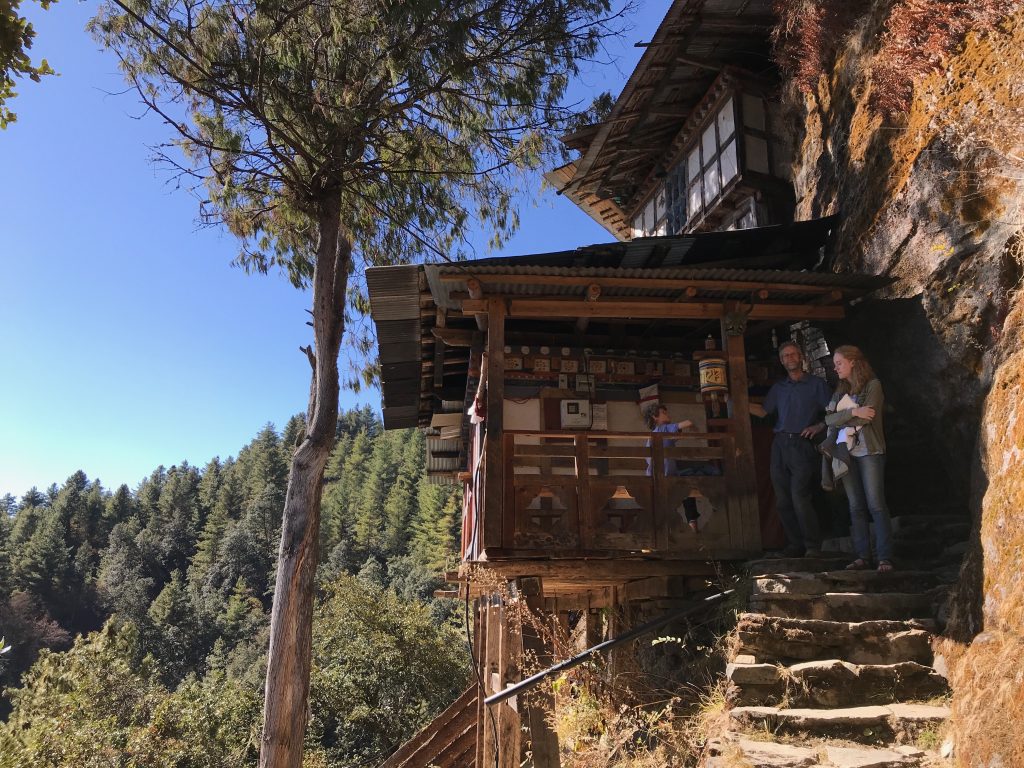 A sign gave a number to call, and Ugyen called and then we waited for a woman to come along the cliff to open the temple for us.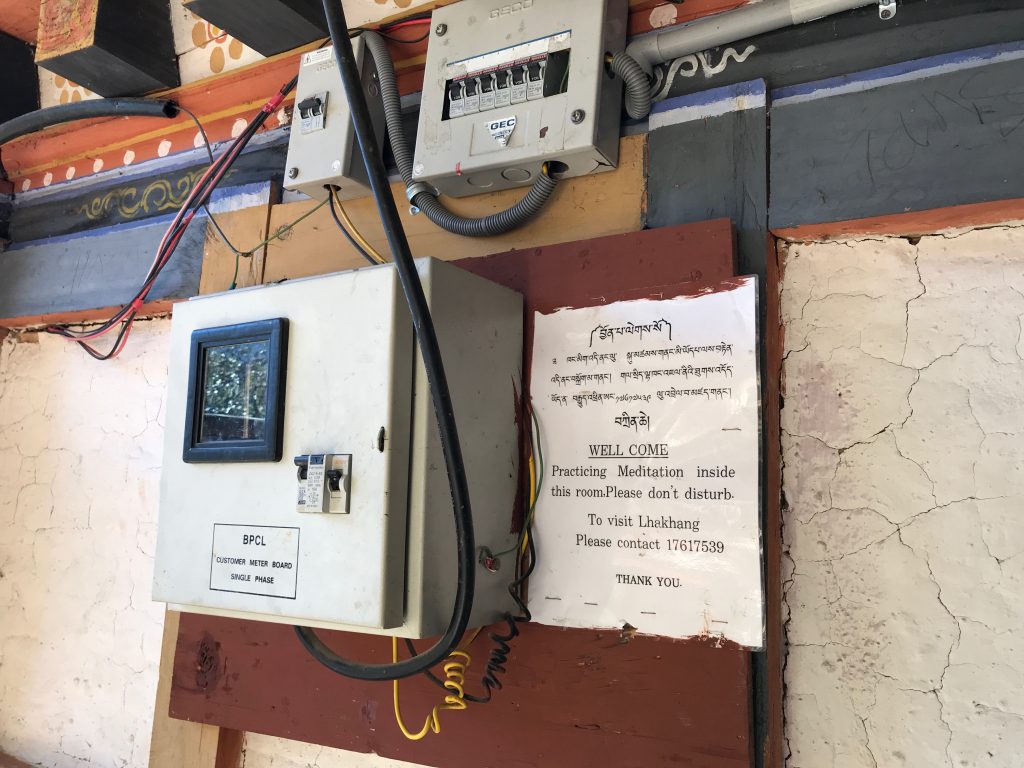 While we were waiting, James climbed the rest of the cliff, up to the prayer-flag filled top, while the rest of us gazed on the old tree growing out of the cliff, or the bell swinging from the top of the temple.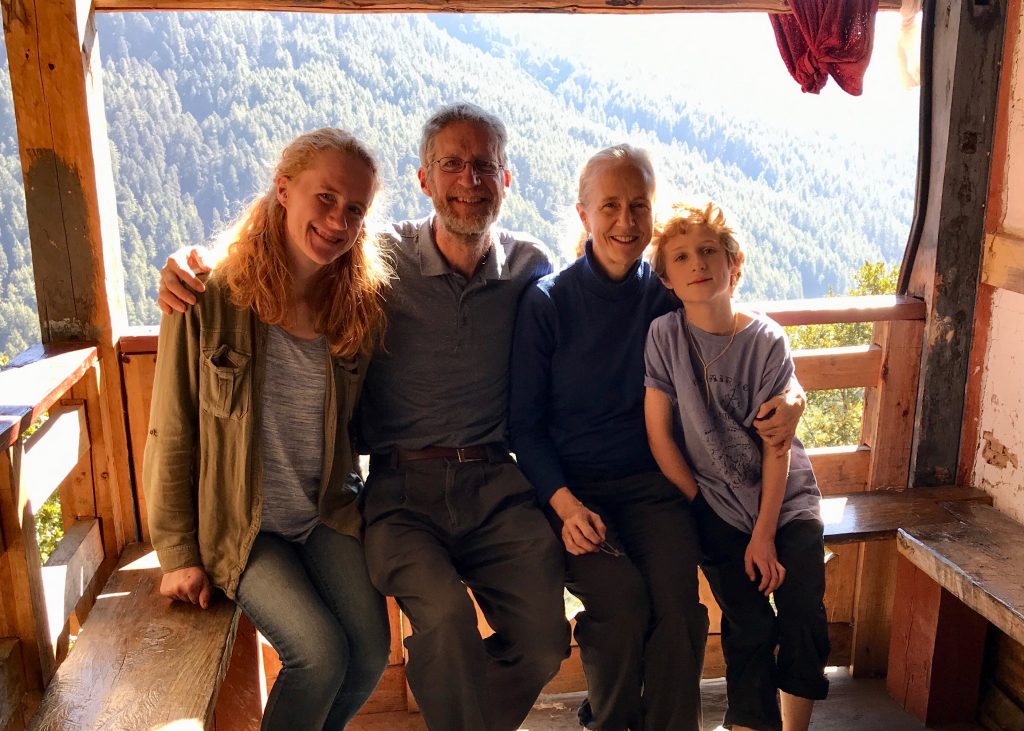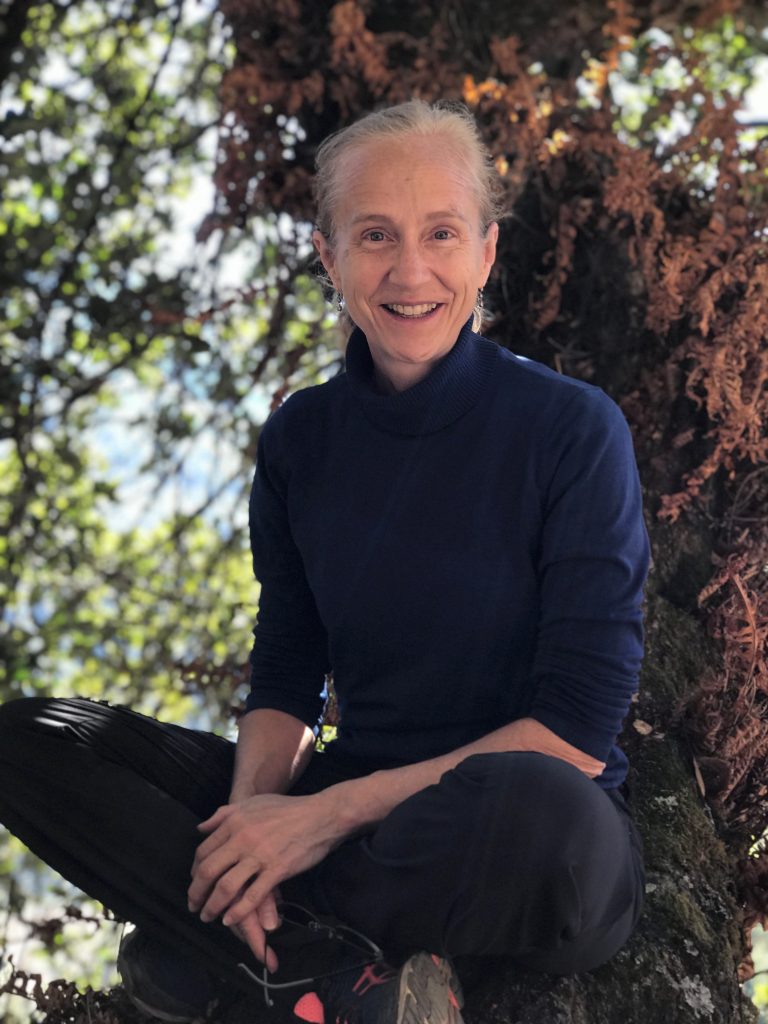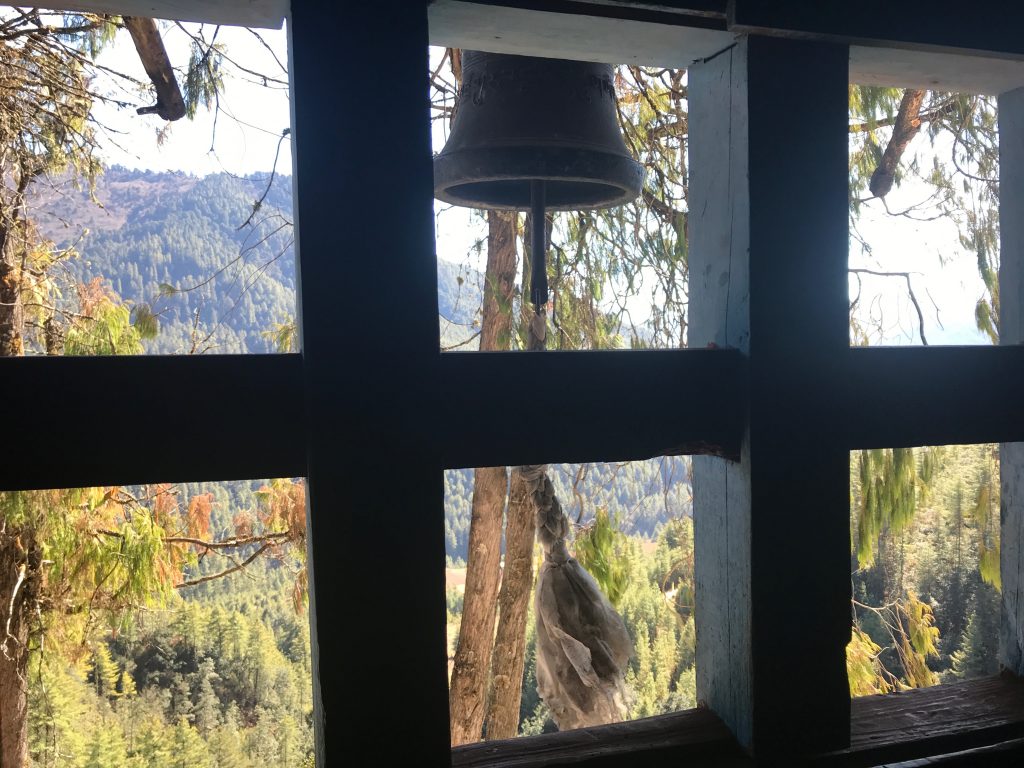 Up the stone steps toward the temple, a statue of Guru Rinpoche fills a cleft in the rock.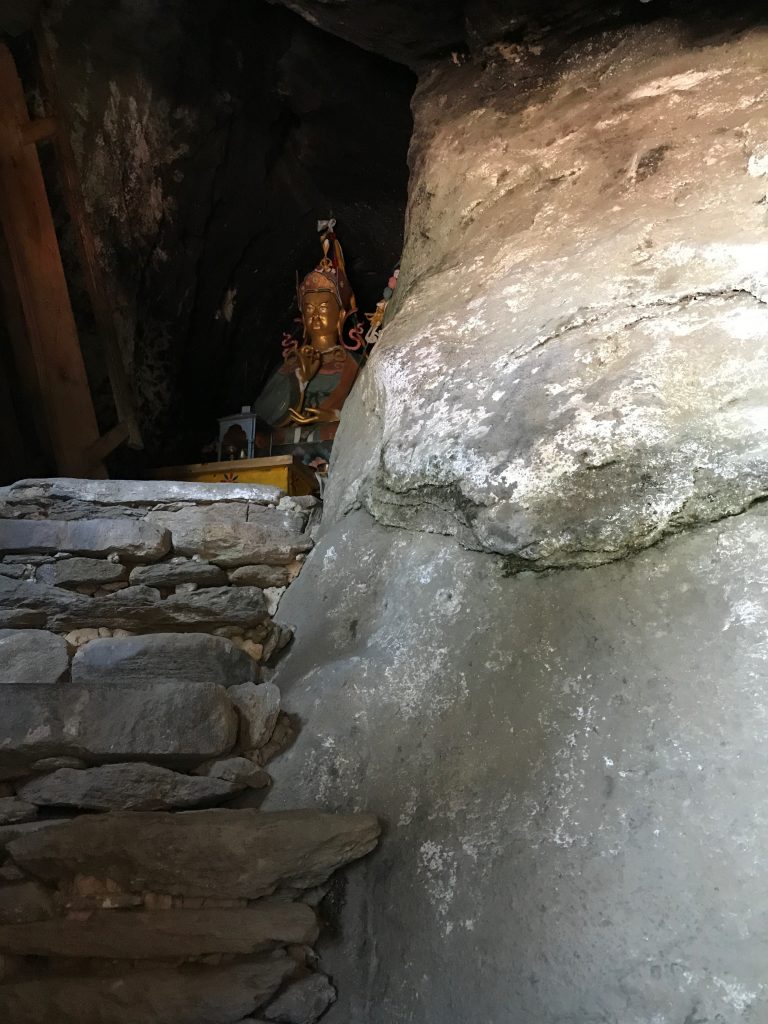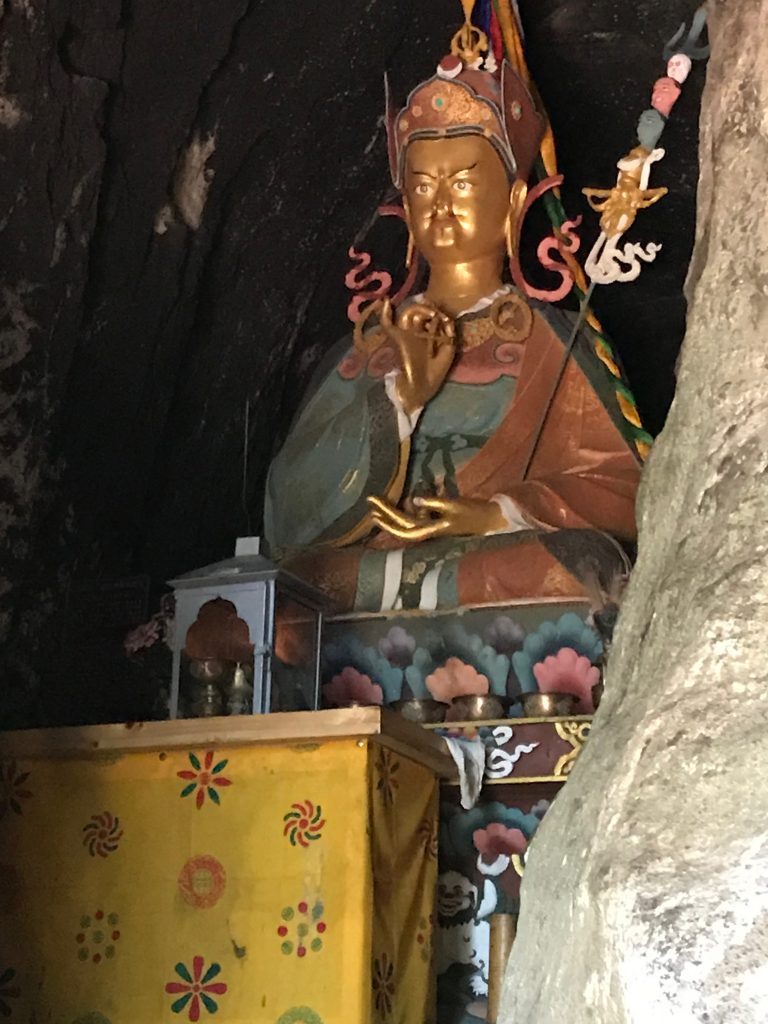 The temple itself, with its handprint and two footprints, was quite magical. For the prints to make sense, you have to imagine Guru Rinpoche effectively landing on the cliff as if from flight; the meditation cave is slightly to the right of those prints, filled with a statue of the guru himself. On the right of the cave, words have been cut into the stone.
After our visit, James persuaded the rest of us to climb to the top of the cliff, and then we descended at speed, late again for lunch.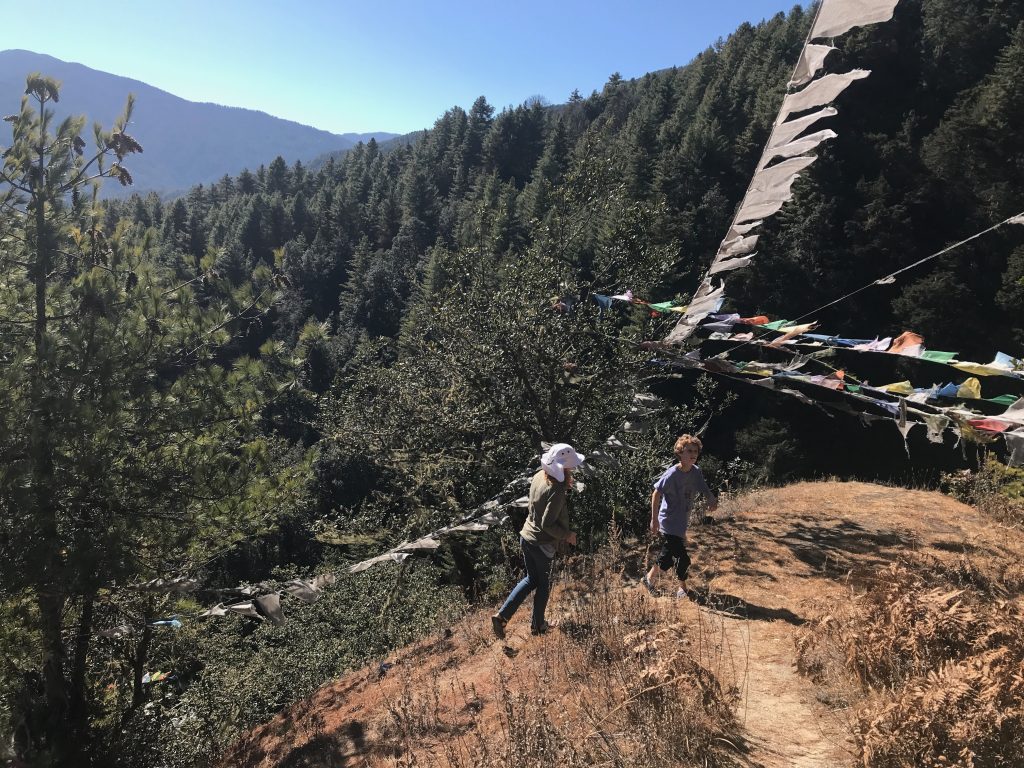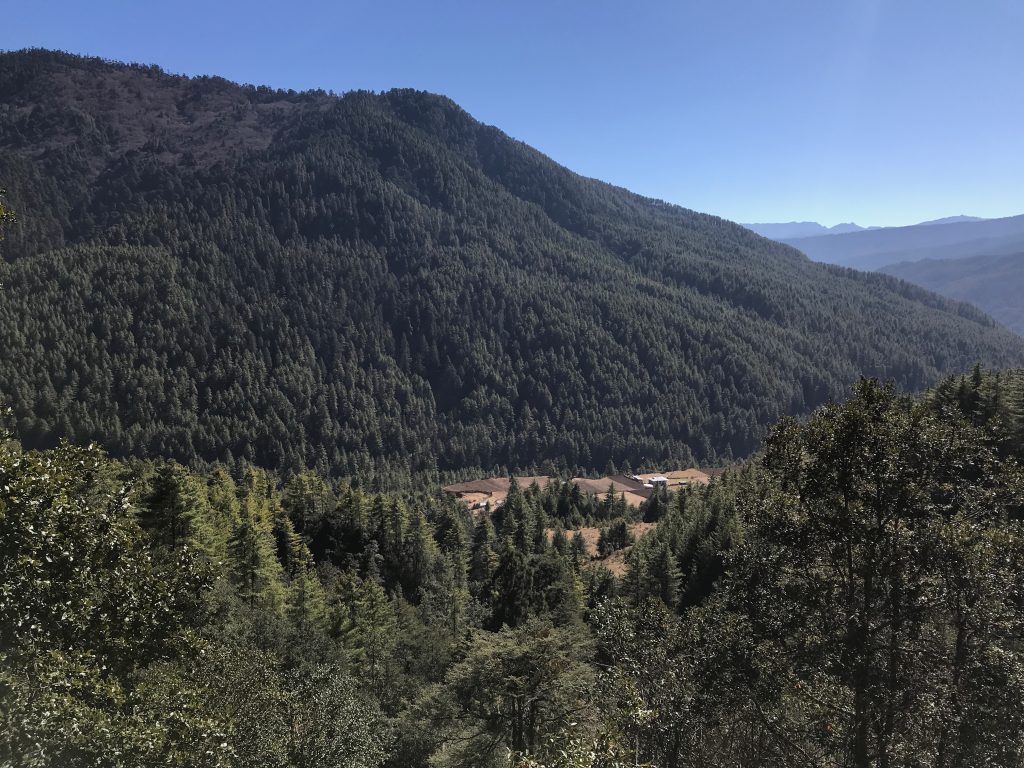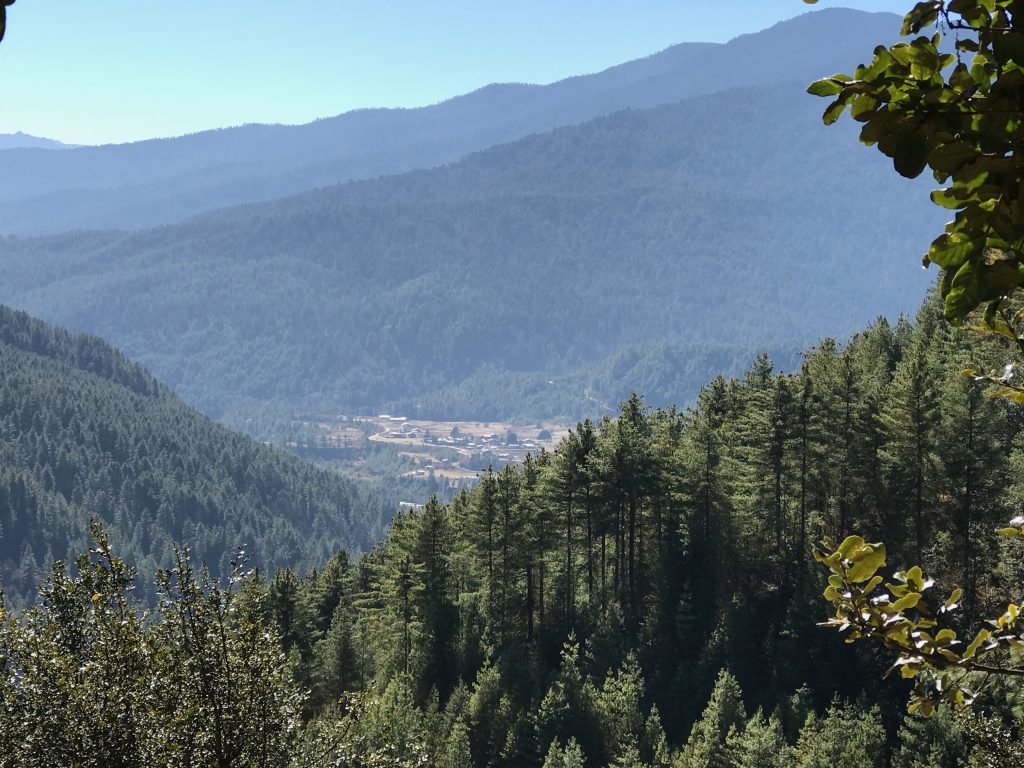 Kurjey goemba may have the bigger story, but the solitary meditation (marked by the occasional bell) and the isolation of this sunlit temple were very moving to us.