The day started with Jeremy's sock, discovered beneath his origami Christmas tree, stuffed with tiny treasures. Then Chimi Dorji kindly came to pick us up at the hotel and whisked us off to Taktsang. The starting point is quite a ways past Paro–and cars are now able to drive up to the base of the hill before reaching the parking lot. It was cold in the early morning!
Everyone wanted us to rent ponies for the climb up the mountain, but that didn't seem as if it would be all that much easier. The views from the trail were luscious.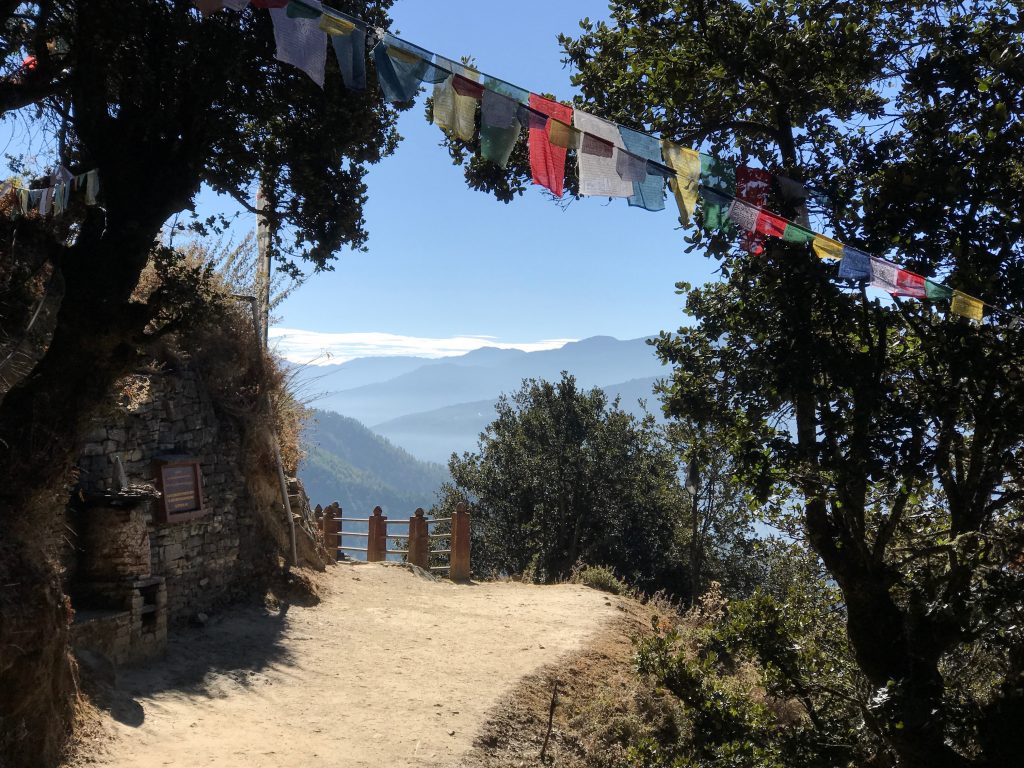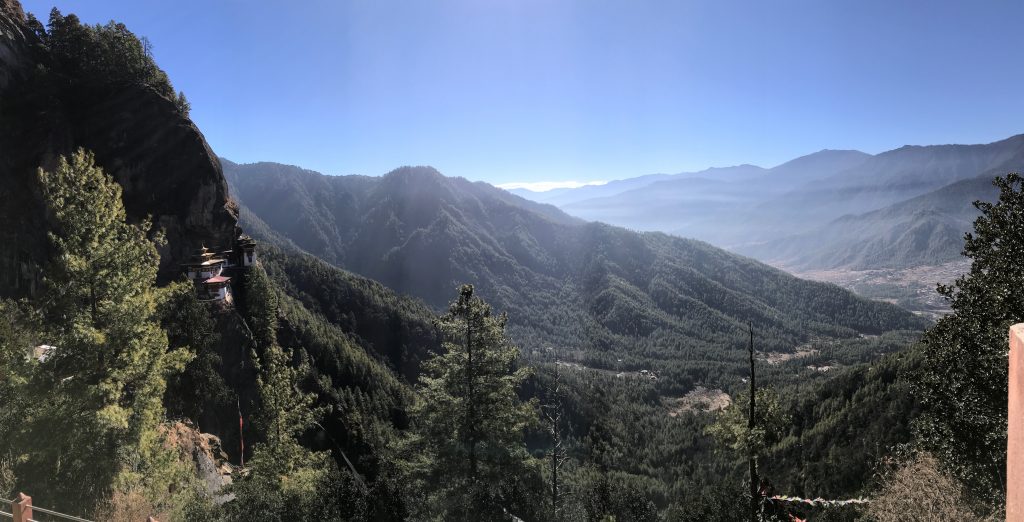 At some points, the trail even seems to climb above the monastery, looking down on it.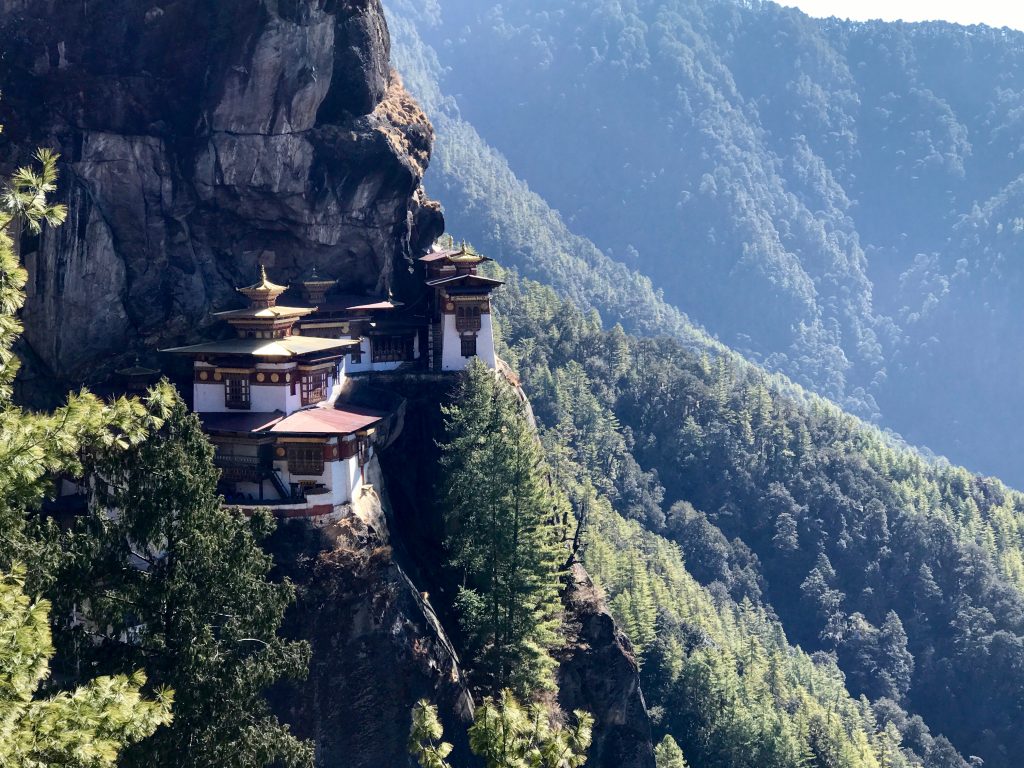 Jeremy went bounding up the mountain ahead of everyone. He's the little speck of red on the right of the photo.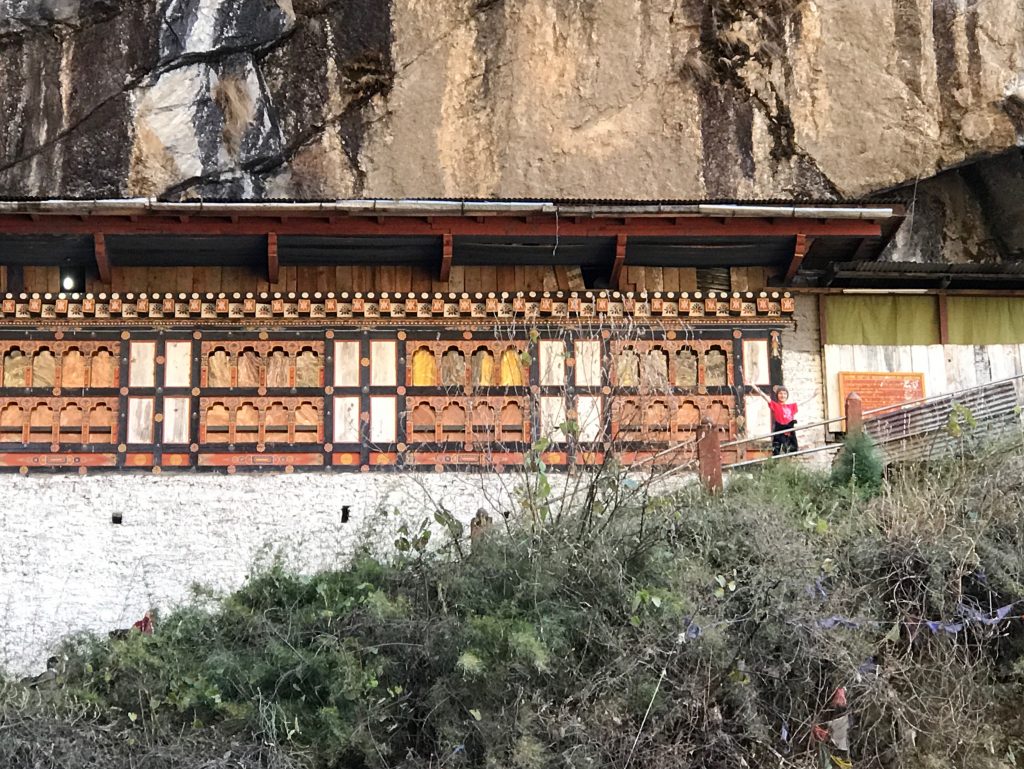 Here's the mandatory re-creation of the classic tourist image: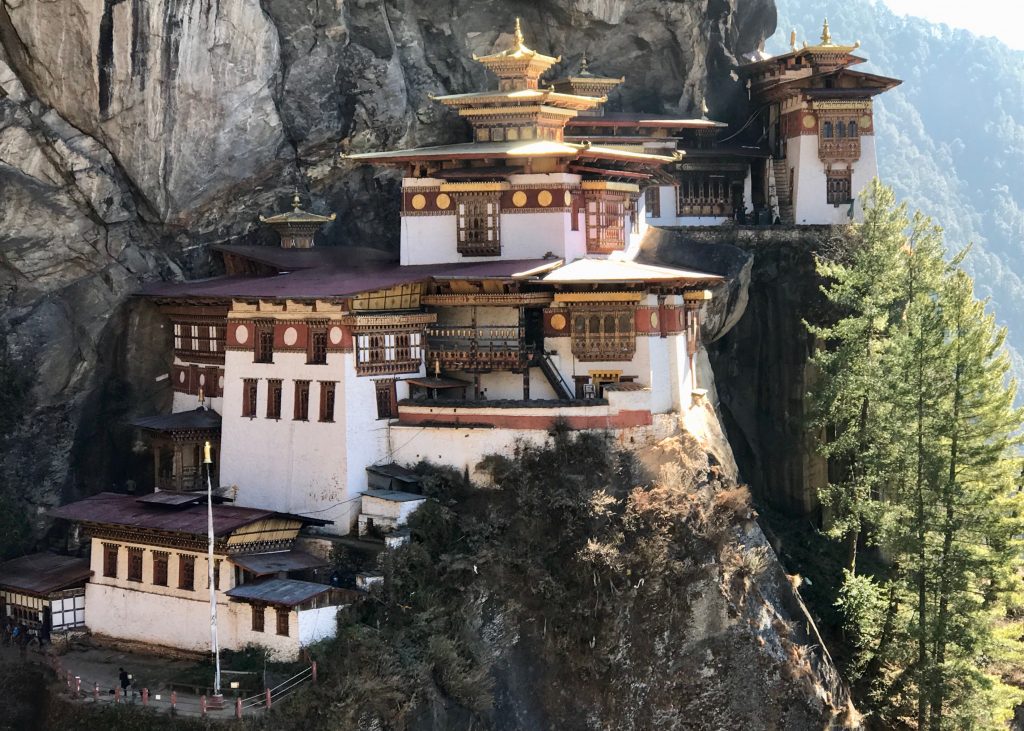 But I preferred the small retreat of Yeshe Tsogyel, the dakini-consort of Guru Rinpoche.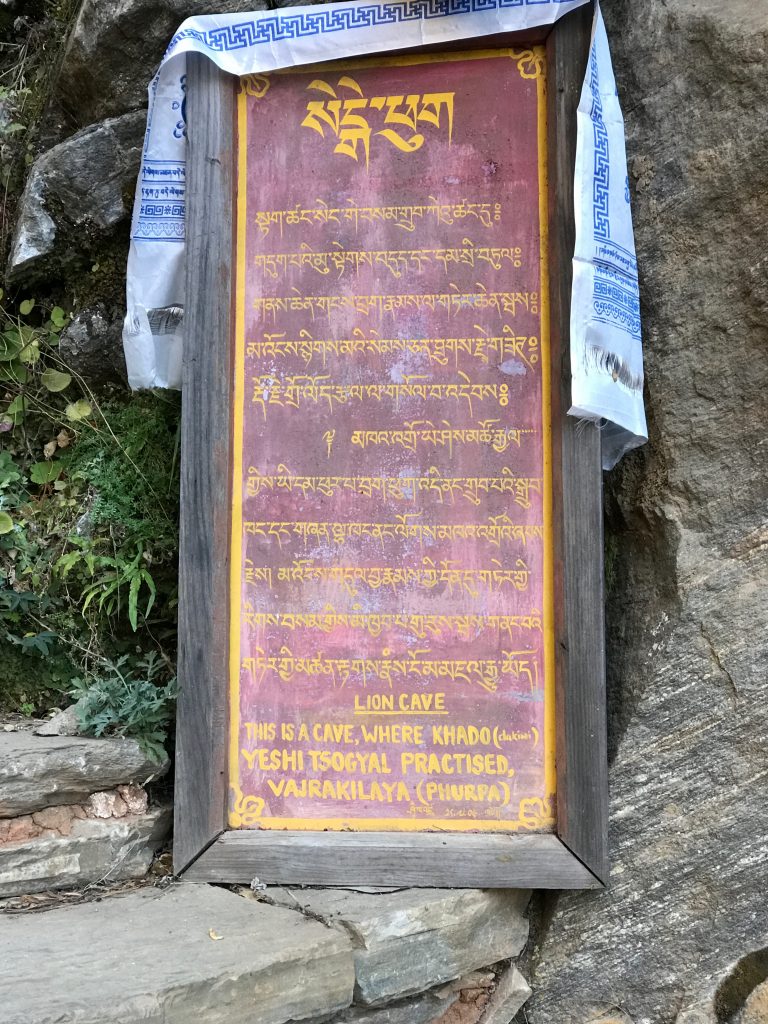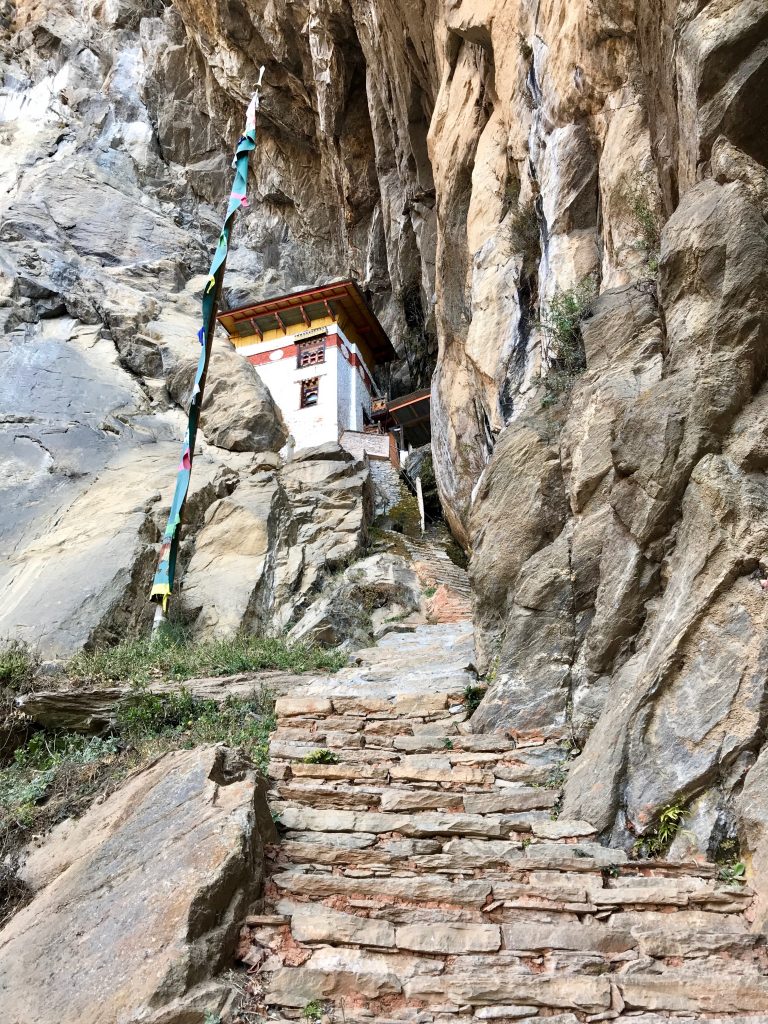 Yeshe Tsogyel often makes me think of what they said about Ginger Rodgers: she did everything Fred Astaire, but backwards and in heels. Yeshe Tsogyel is the one who turned into a tiger and gave the place its name. And her retreat, in a cleft of the rock next to the waterfall, makes the rest of the monastery seem positively balmy. She had a wonderful view, too: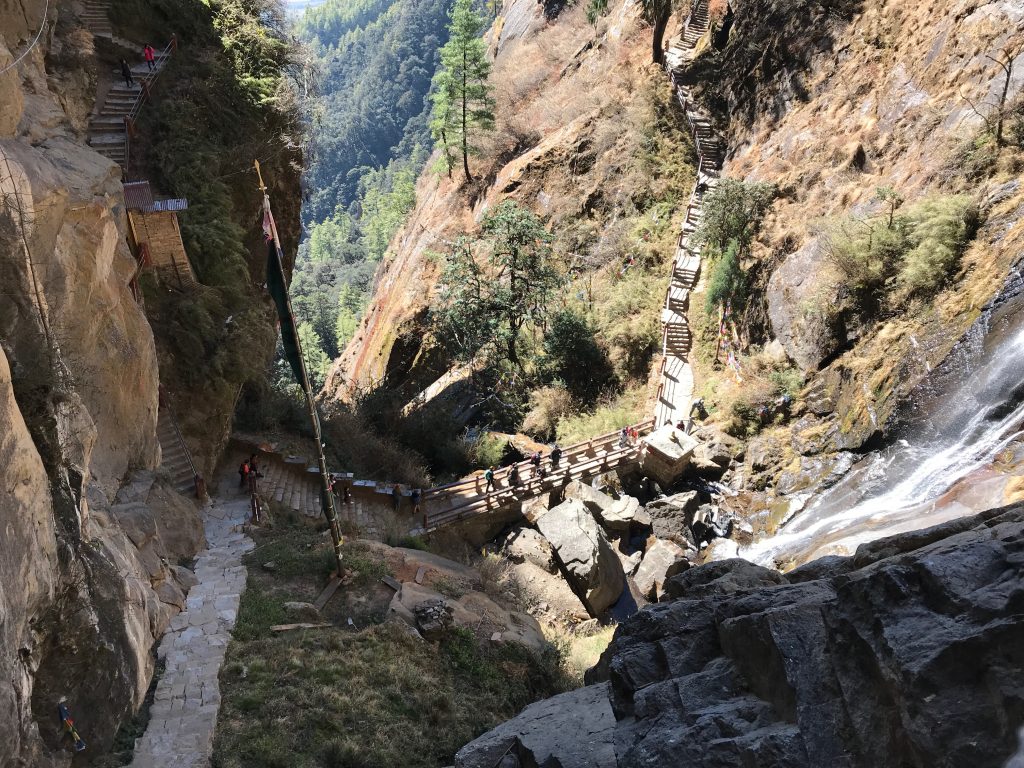 James, having patiently waited at the back on the trip up, felt driven to climb up to another two monasteries above Taktsang: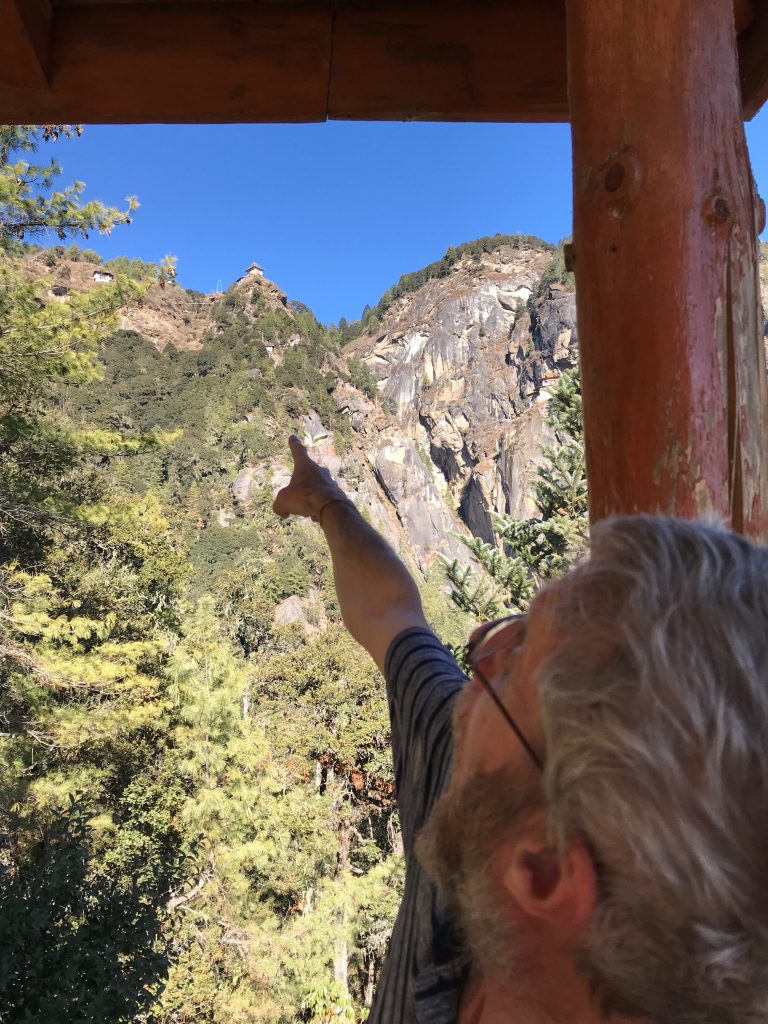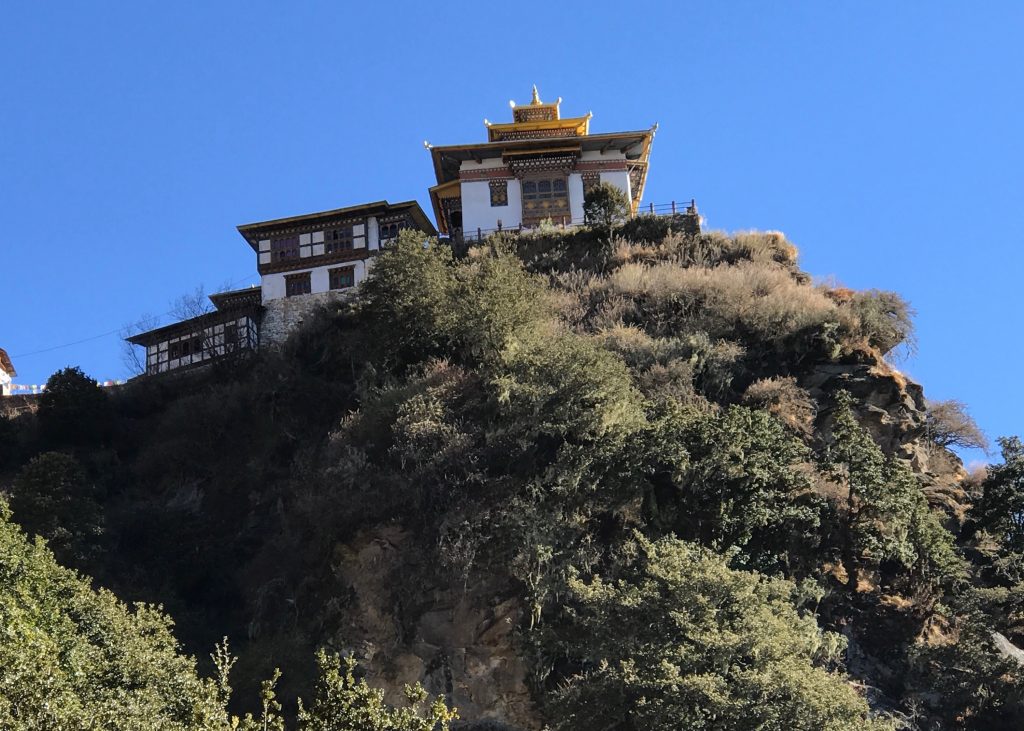 The rest of us waited (im)patiently for him at the cafeteria, with Taktsang back behind us.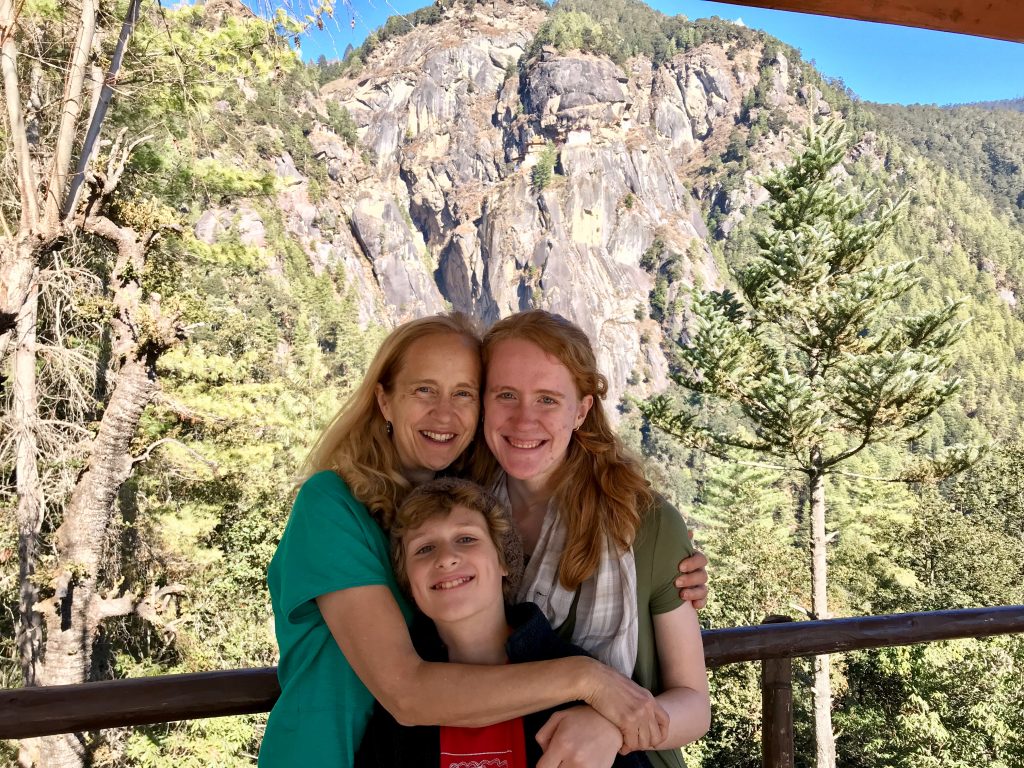 Not a bad way to spend Christmas day, even if it didn't feel especially Christmassy (except for the sock!).