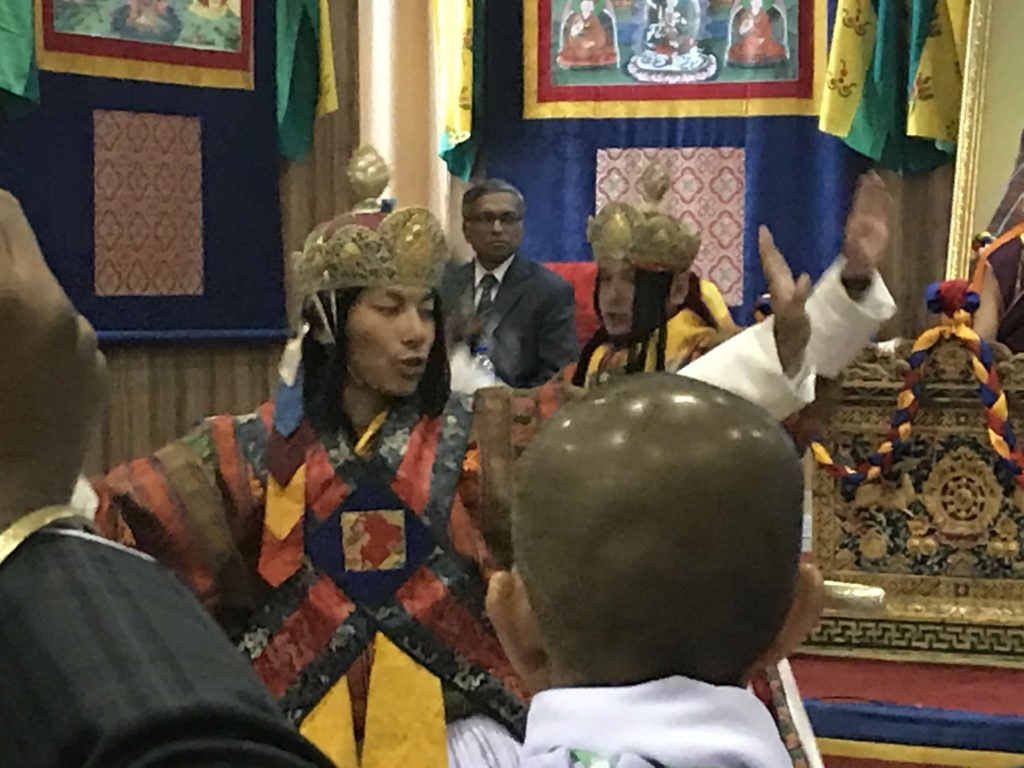 The week after our study tour to Dewathang, we went to Thimphu so that I could attend the Vajrayana Summit. Top left, you can see the Indian ambassador to Bhutan on stage behind the dancer. The first afternoon was inaugurated with a brief dance inside the conference center; the next day the festivities began in earnest.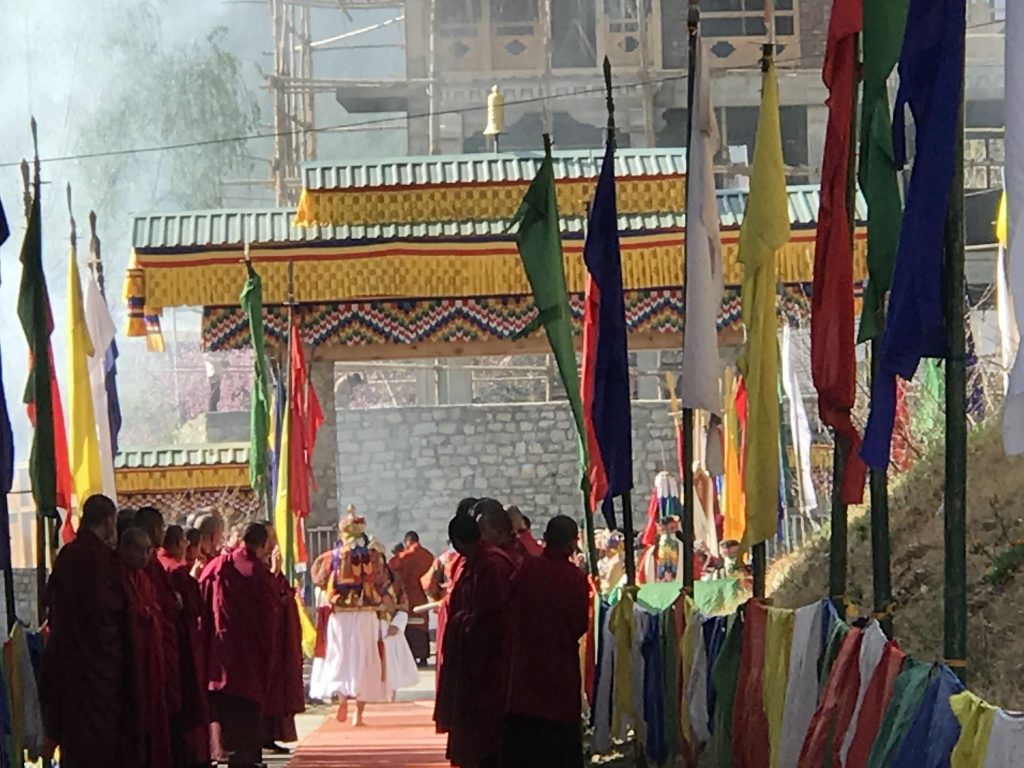 Pawo dancers came to open the proceedings: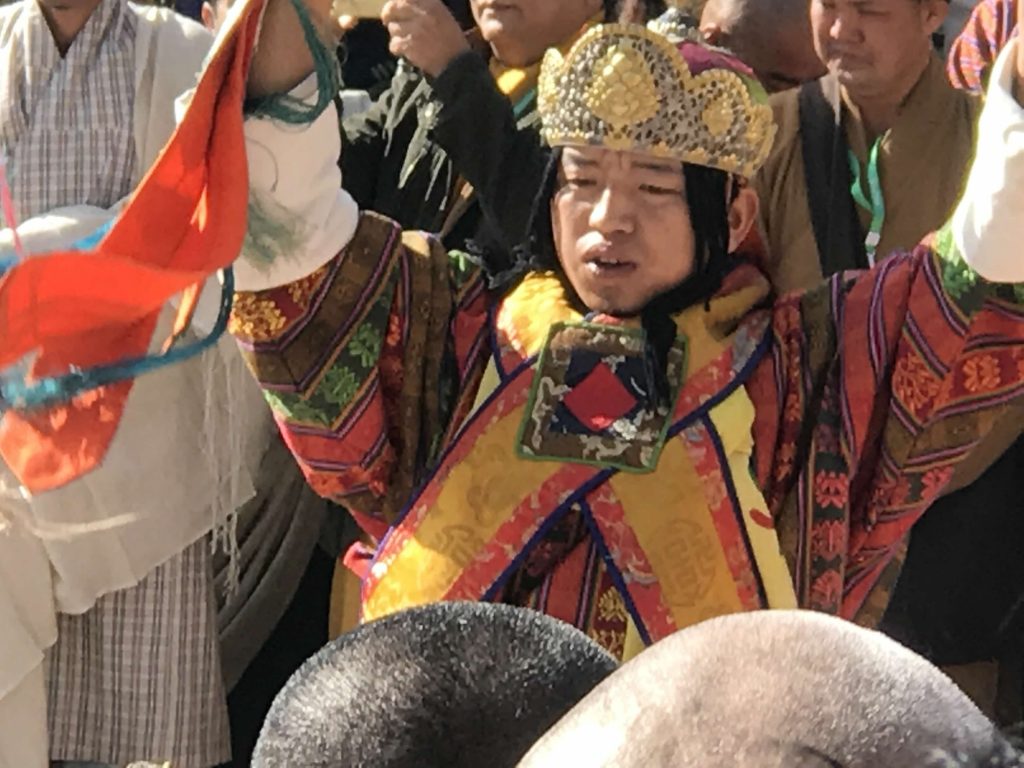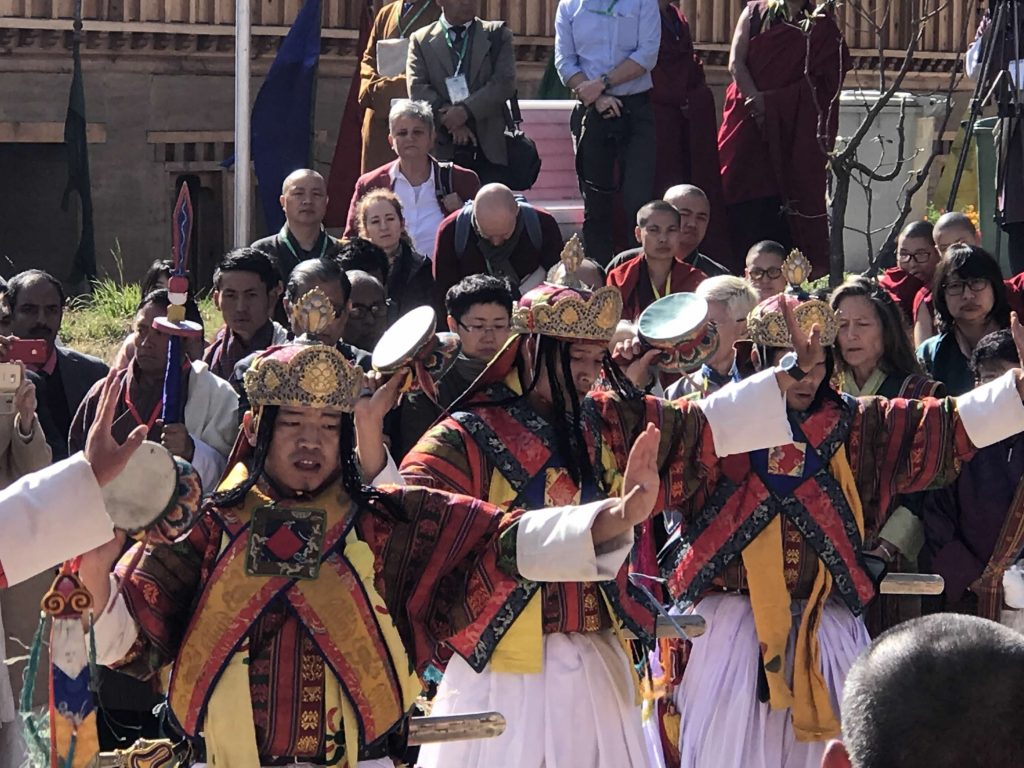 Karma Ura made the marchang offering to deities and teachers to secure blessings for the removal of obstacles, and for successful outcomes: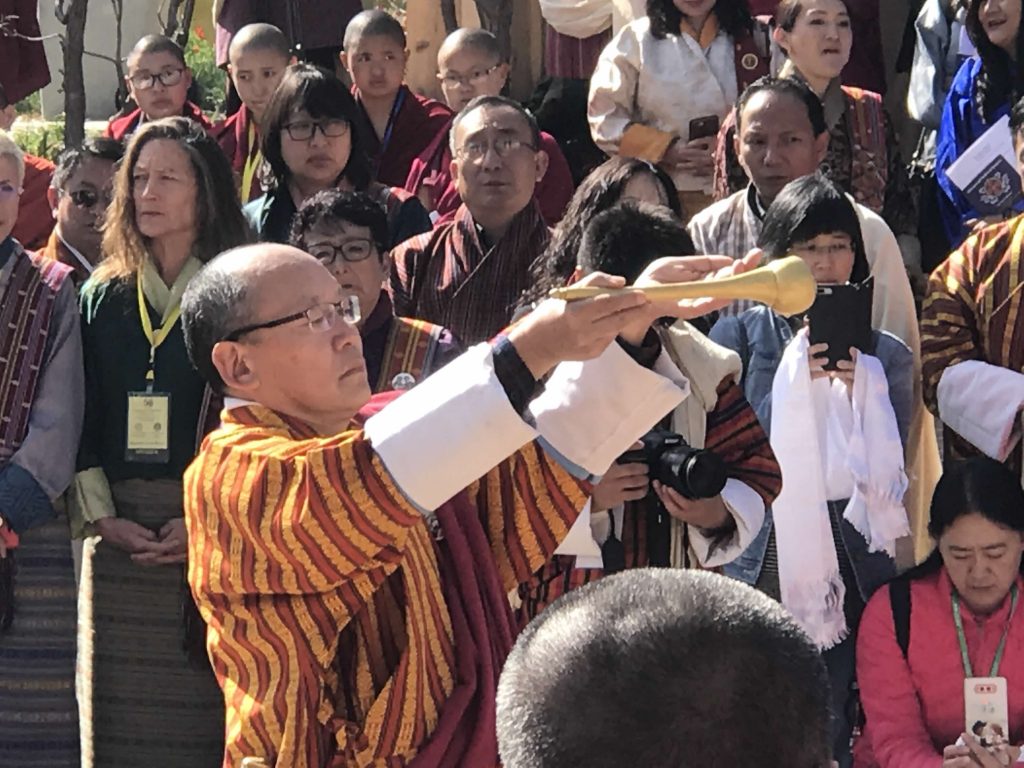 Then the Black Hat dance worked to clear obstructive energies: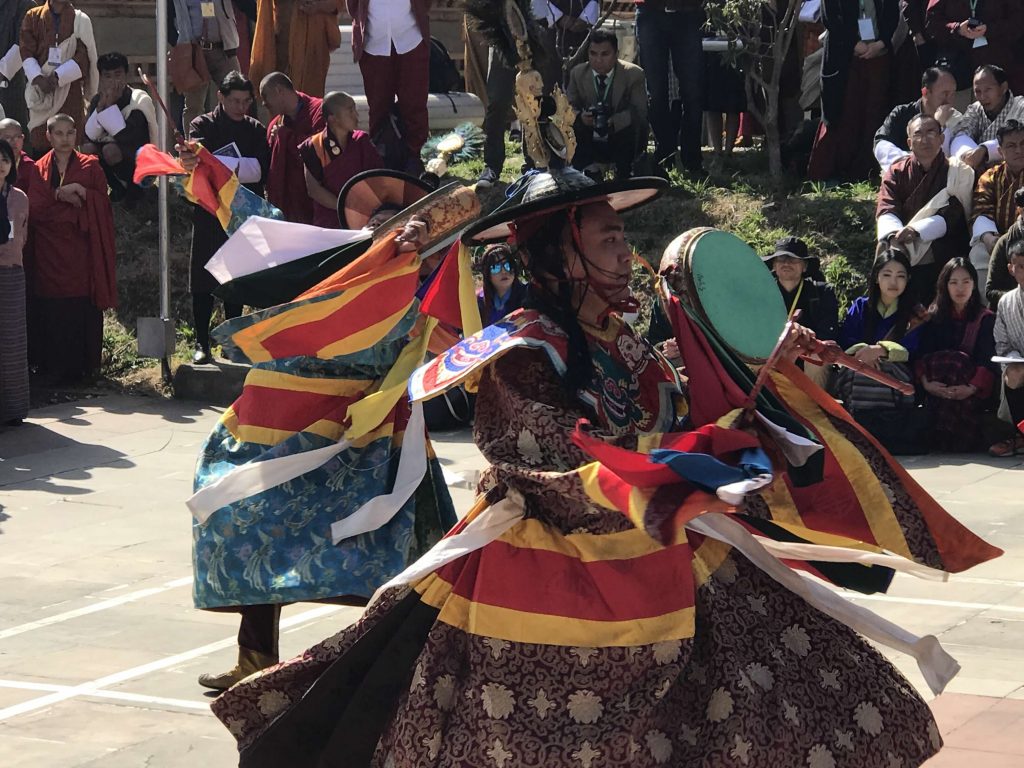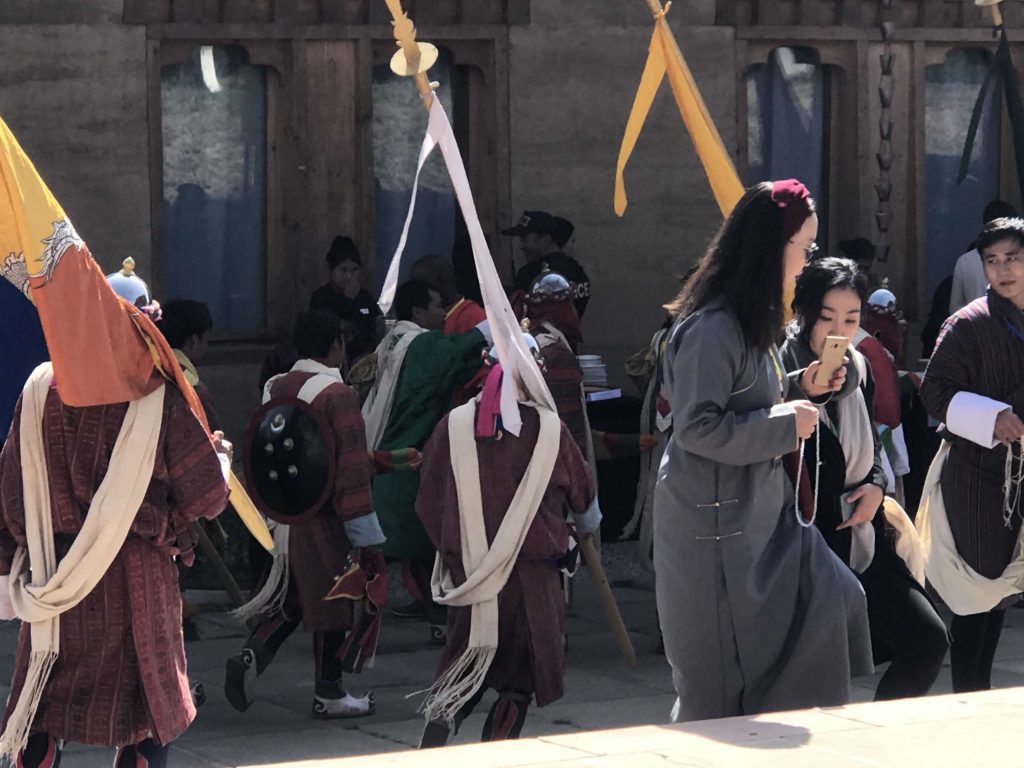 My favorite part of the opening ceremonies might have been this moment: walking through the entry hall repurposed as a "green room," with the dancers and performers packing up their robes and instruments and other materials.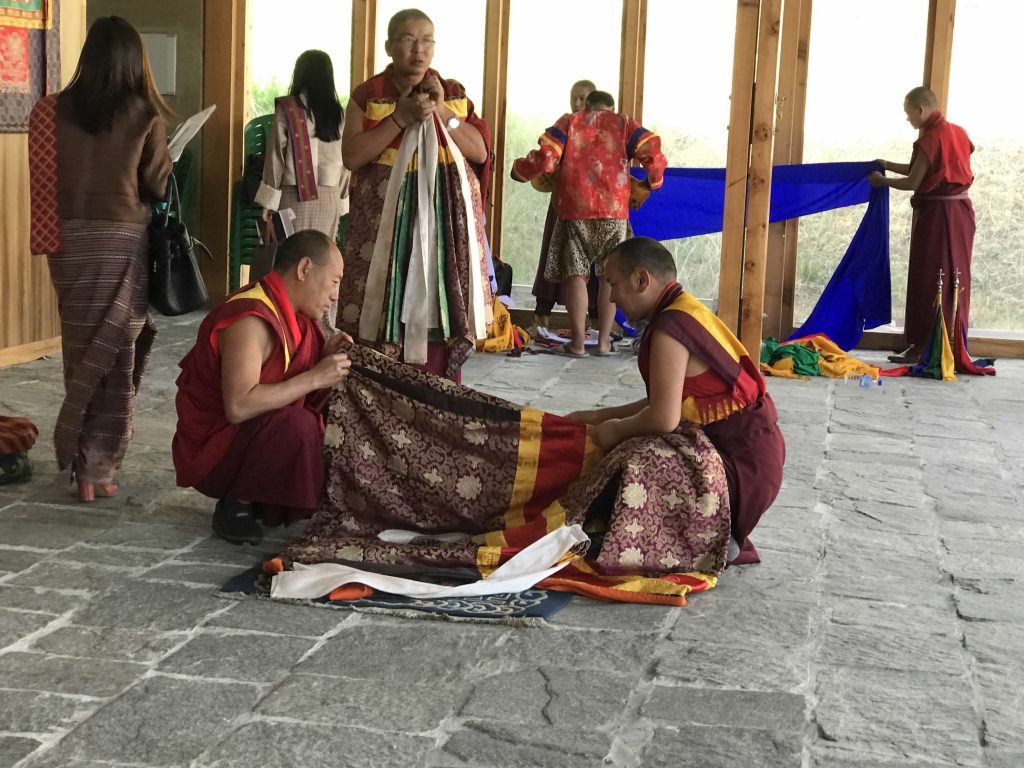 The creation of the sand mandala went on steadily in a small enclosure outside the main conference hall.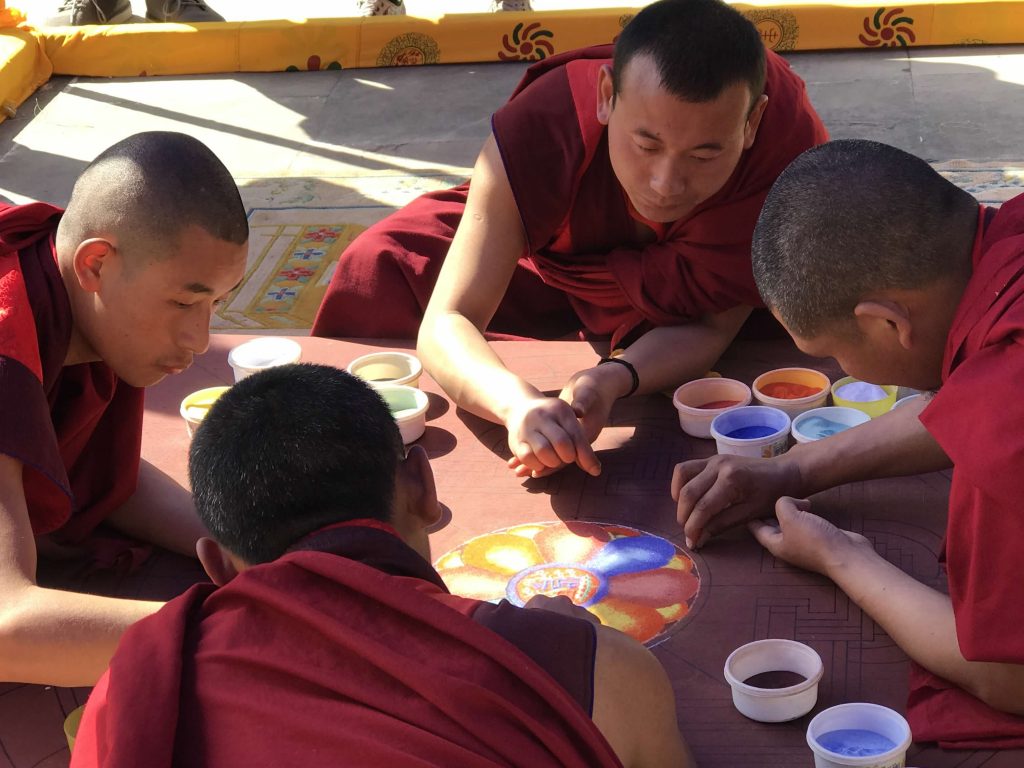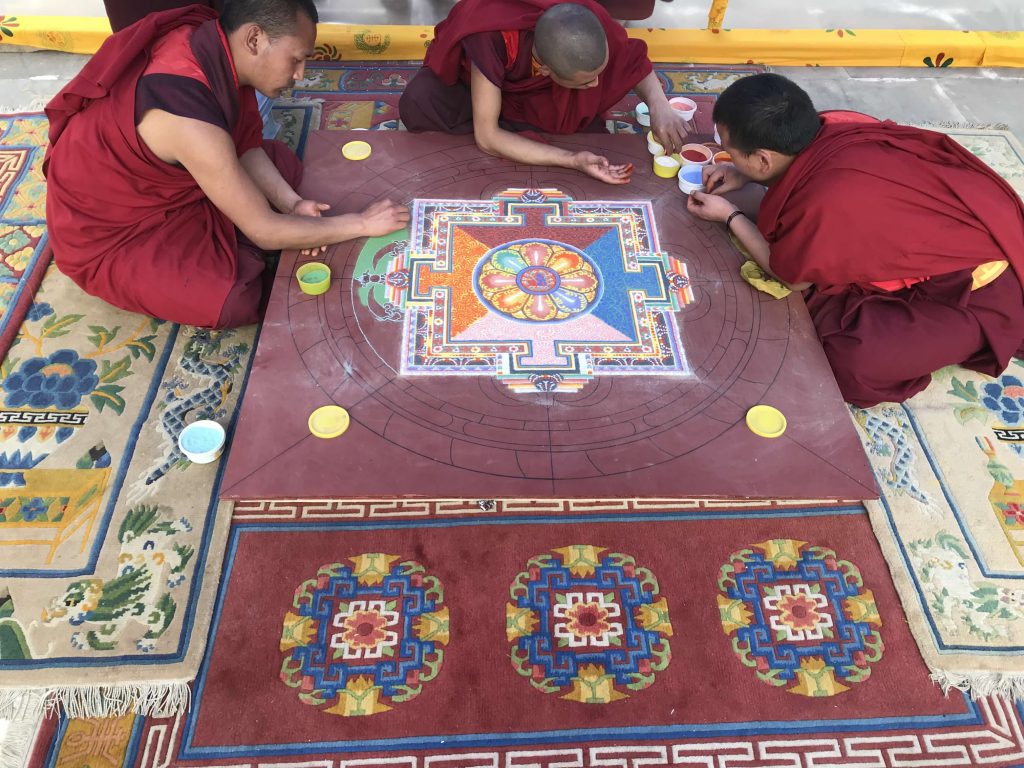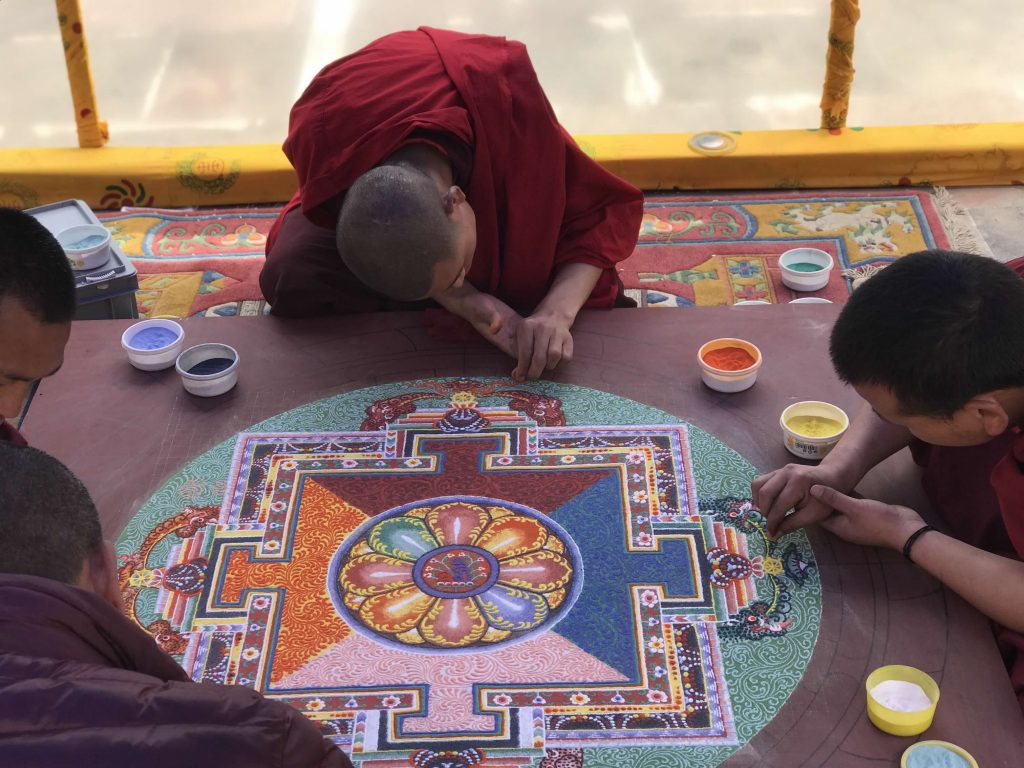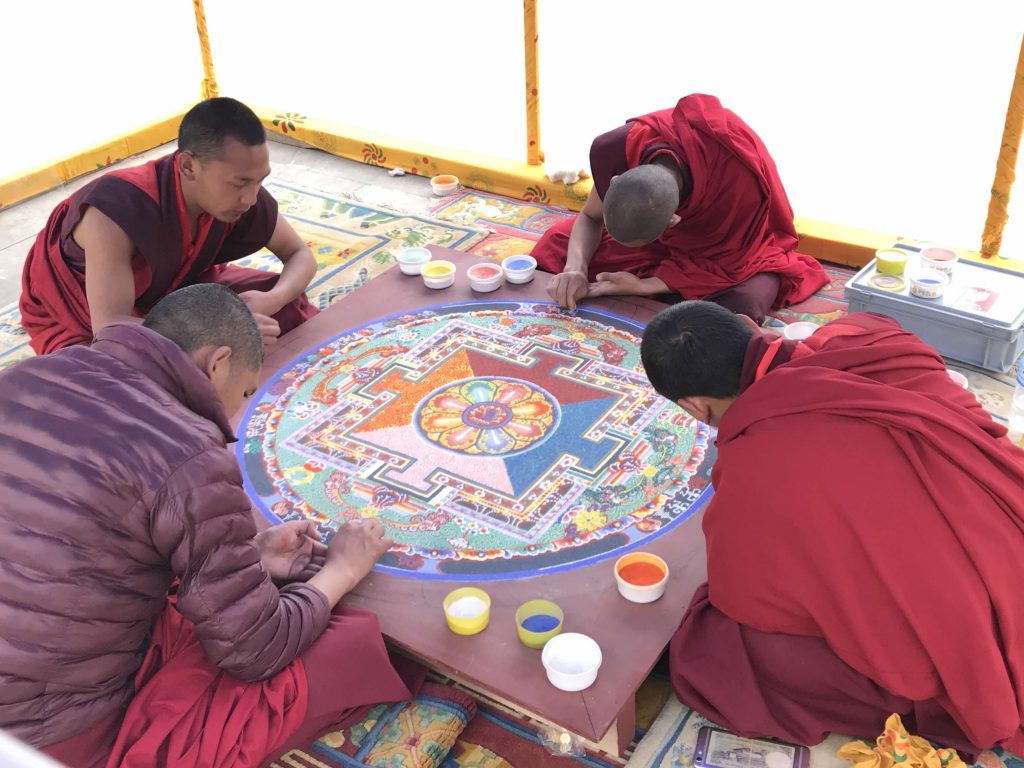 The presentations varied widely, both in kind and in quality, but I was impressed by the range of topics covered: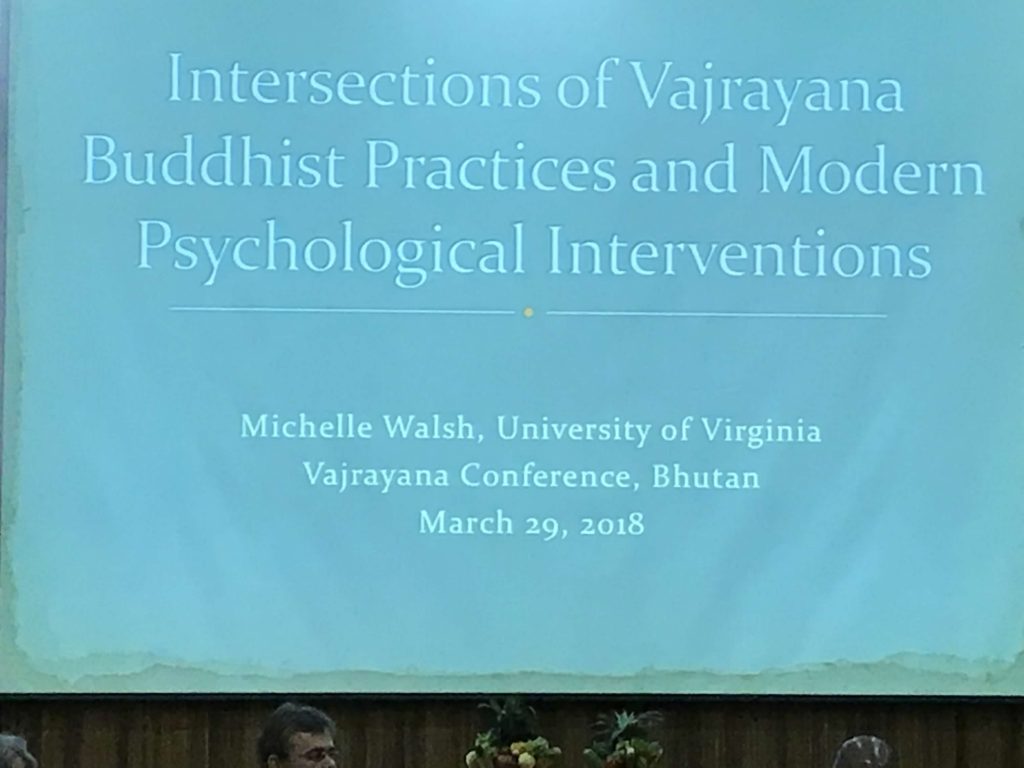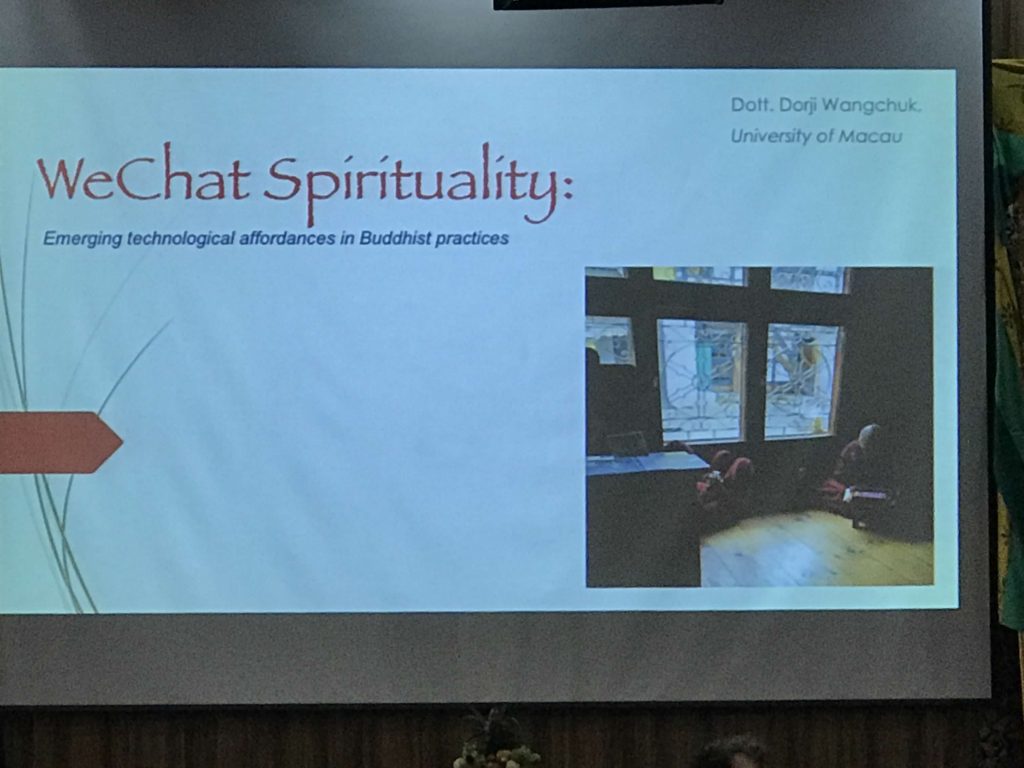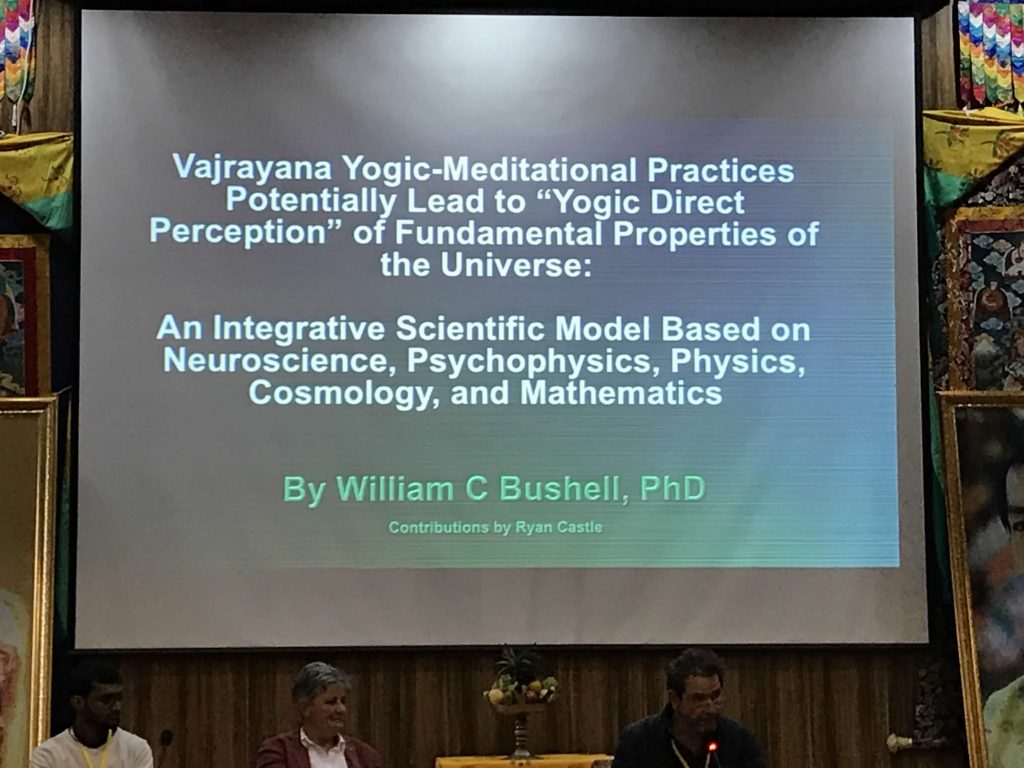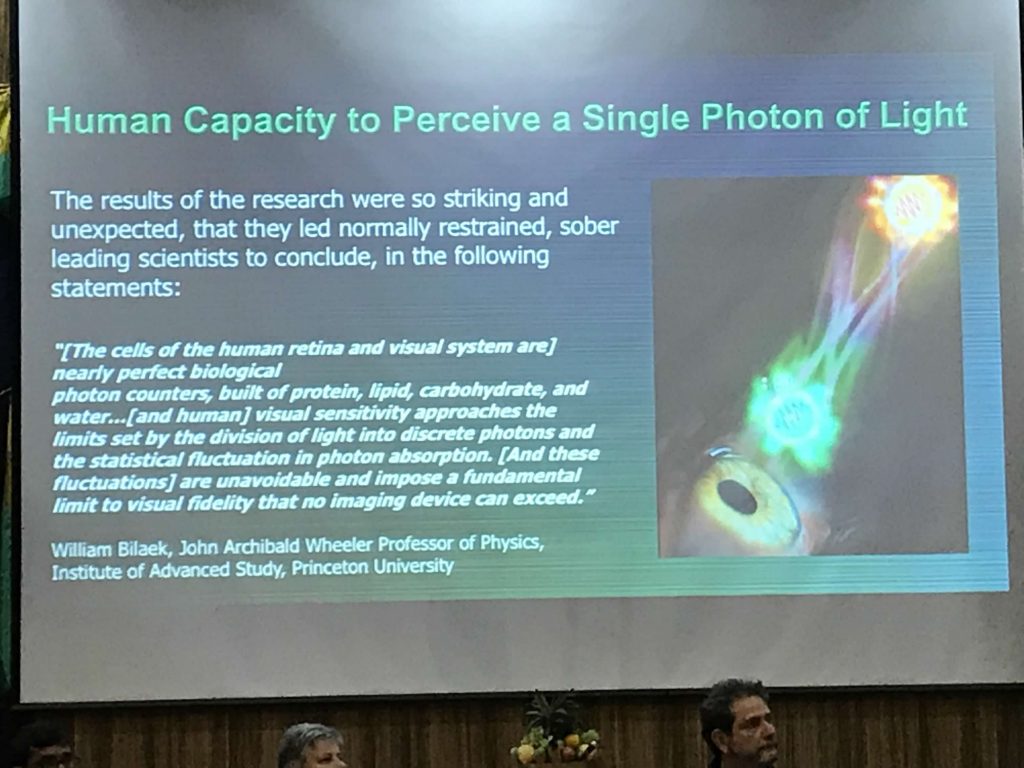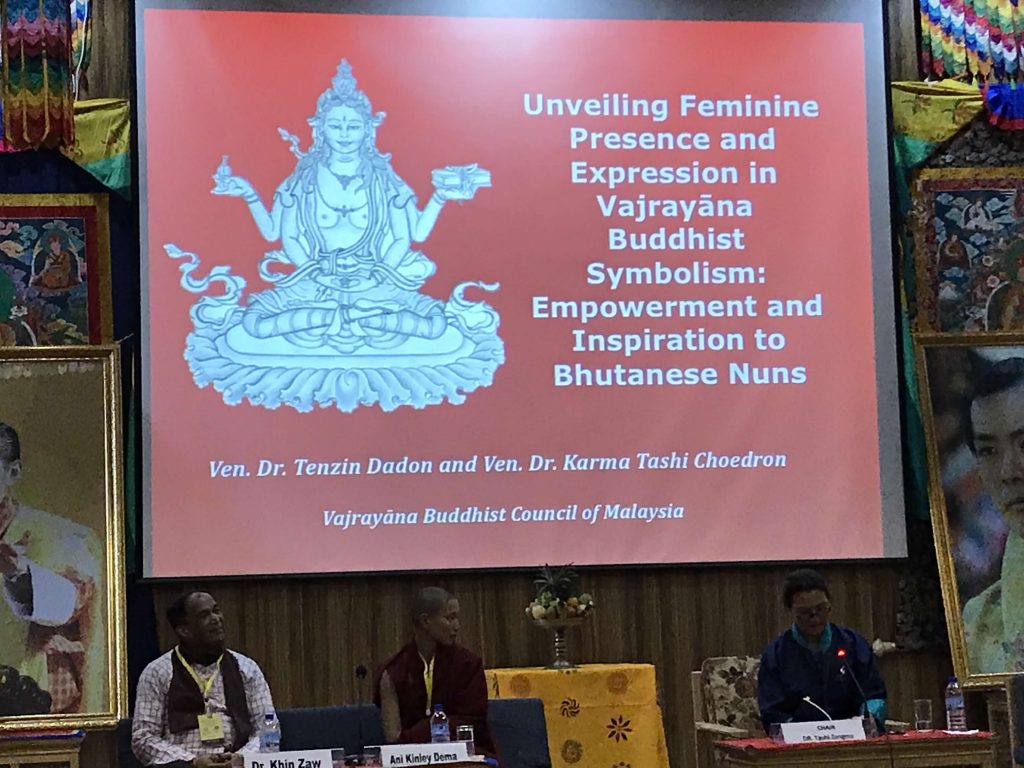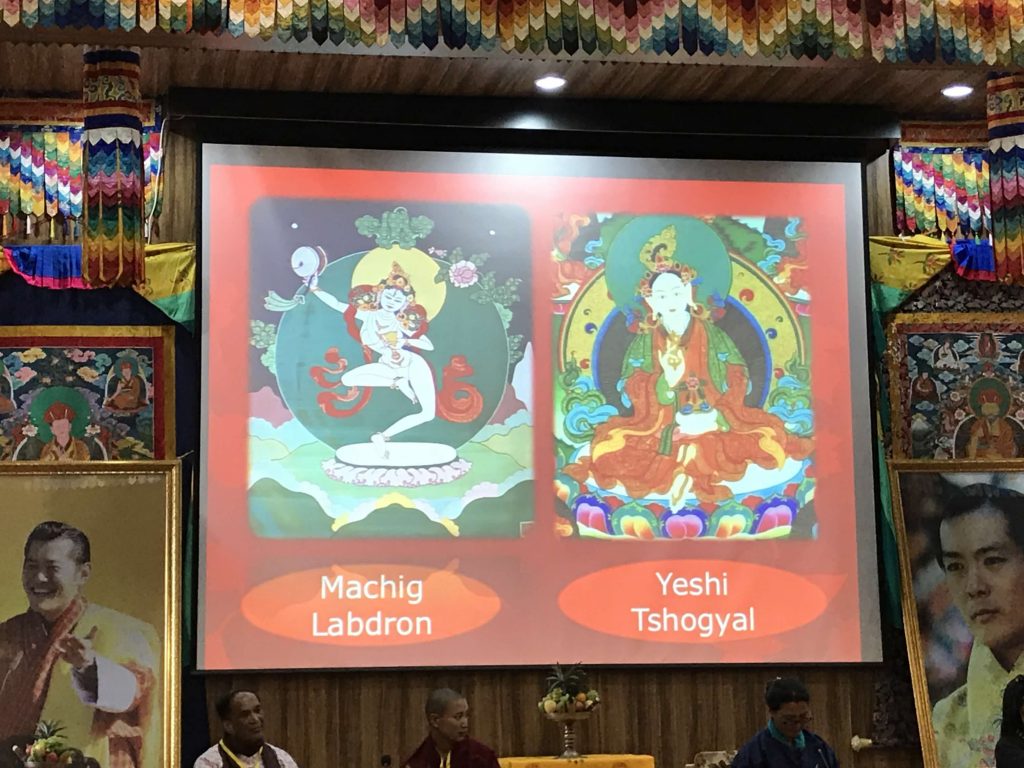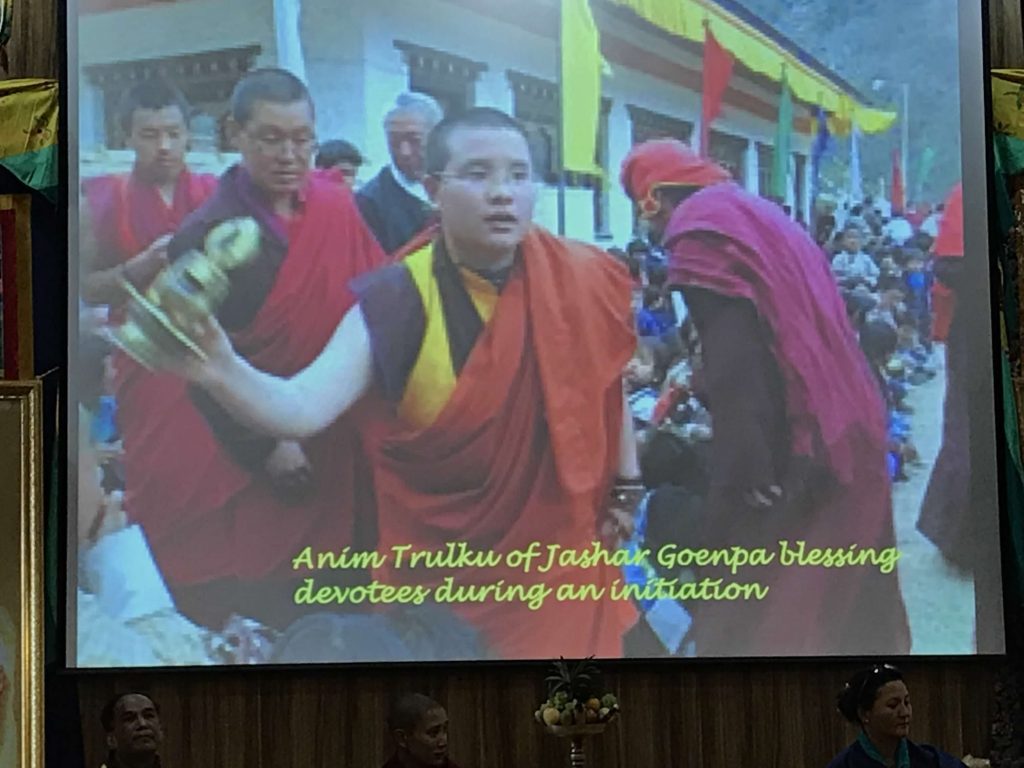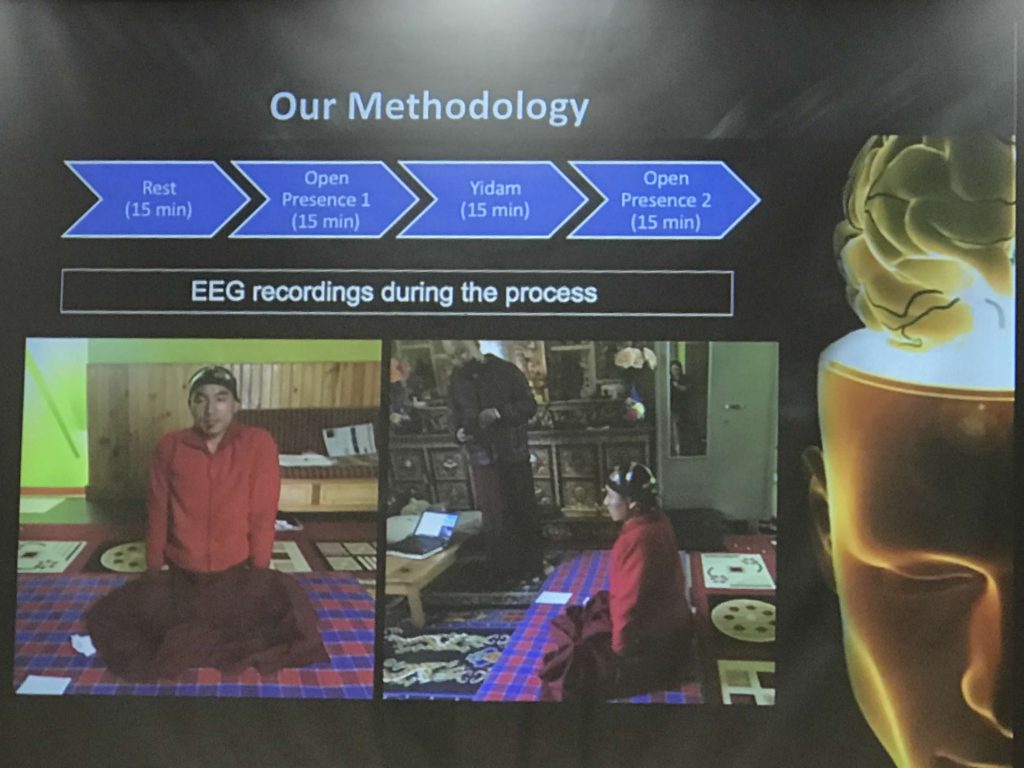 The prime minister spoke at the start of the Vajrayana summit, and as promised, he returned to speak at the end, and to listen to the views of participants as to the possibility of launching an International Vajrayana Center in Bhutan. He mentioned the somewhat eerie appearance of a tiger in a neighborhood within Thimphu and his own bemusement that one of his ministers was not available for government business because he had gone to participate in a ritual on behalf of the tiger. "Of course!" said the prime minister.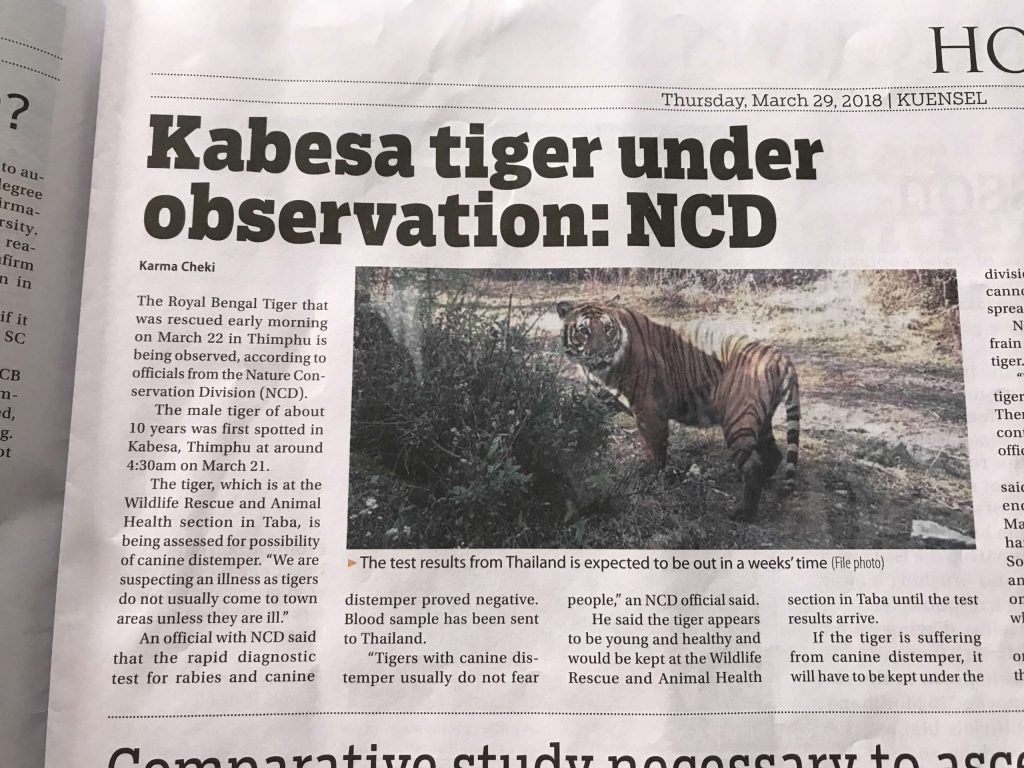 International scholars and practitioners of Vajrayana warned that Bhutanese Vajrayana would have to find a way to reach out to youth, women, and lay people before an international Vajrayana center could really succeed.