The next morning, we left on the 7 am bus for Bumthang, continuing on to Trashigang.
I liked the sun on the Buddha of Buddha point, up behind the young man loading the roof of the bus.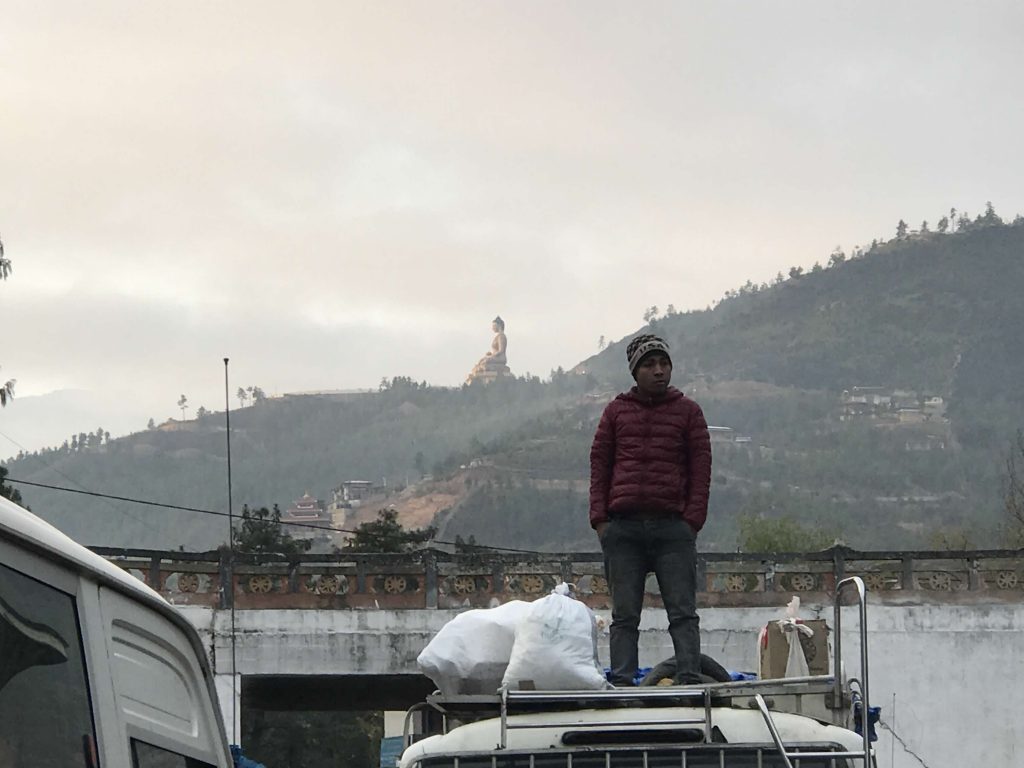 We were impressed by the impromptu lumber yards we passed on the road, where men were turning logs into wooden planks with only a chainsaw. This was just the start of a massive removal of all invasive trees–a command from on high which led to clear cuts, the threat of mudslides, and extended burning of debris.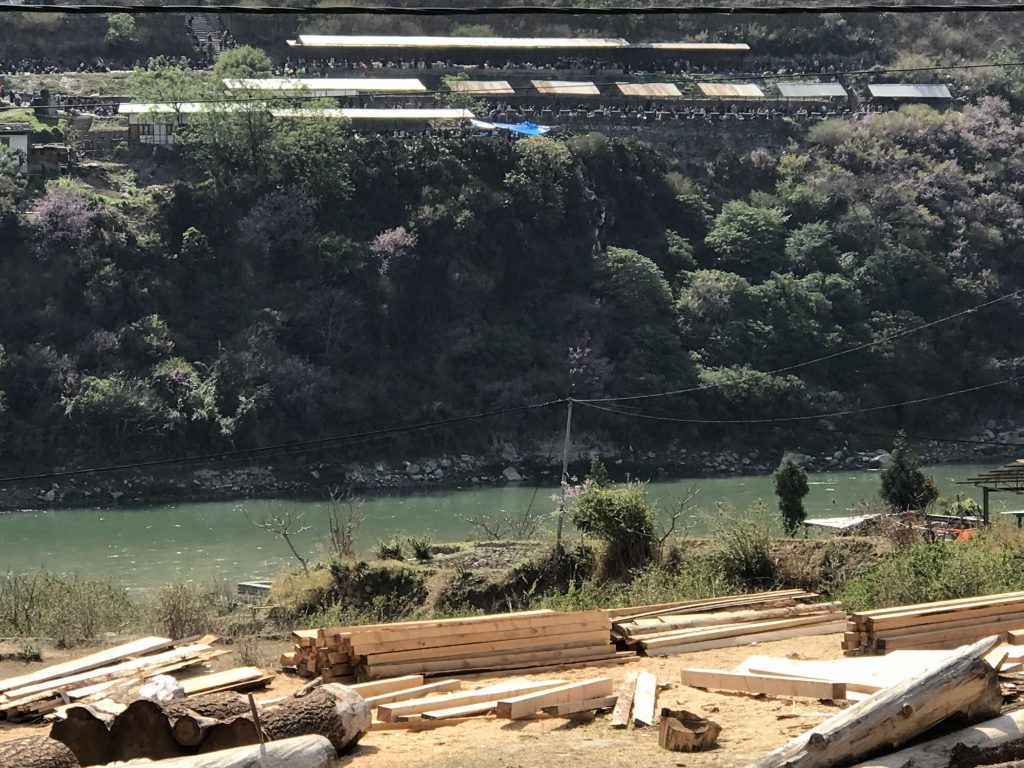 This cement truck pulled up to send cement down to a construction project on the hillside below the road–only to find its wheels slipping of the hillside. Traffic stalled for a while as everyone tried to ensure that the truck would not slide off altogether.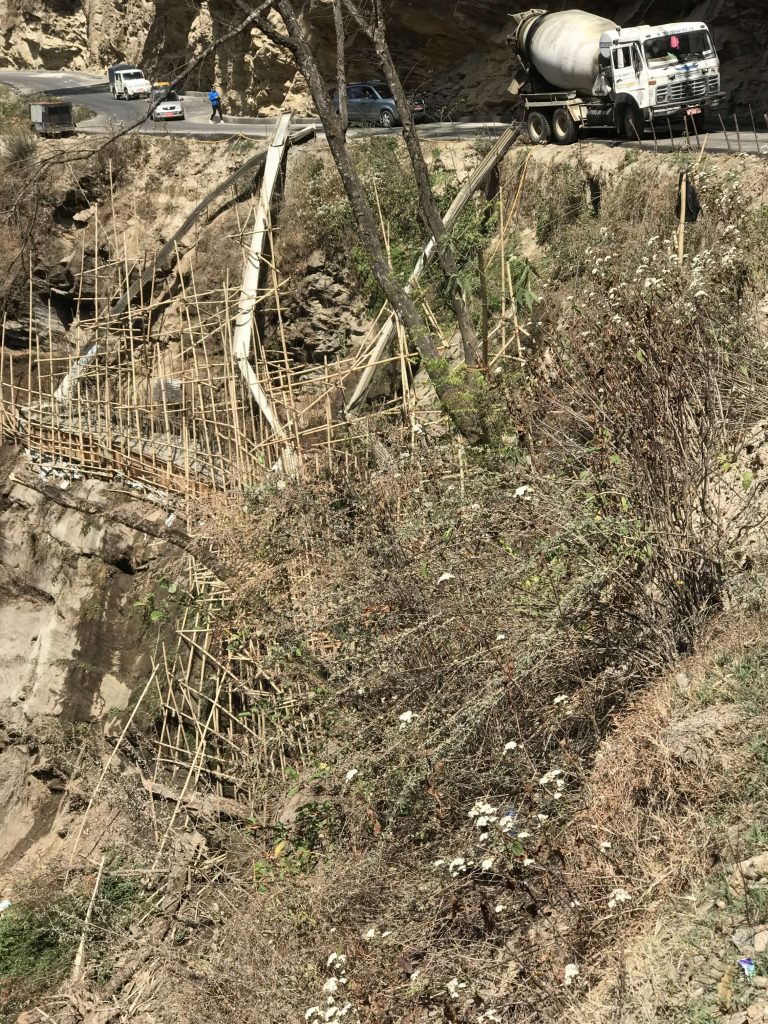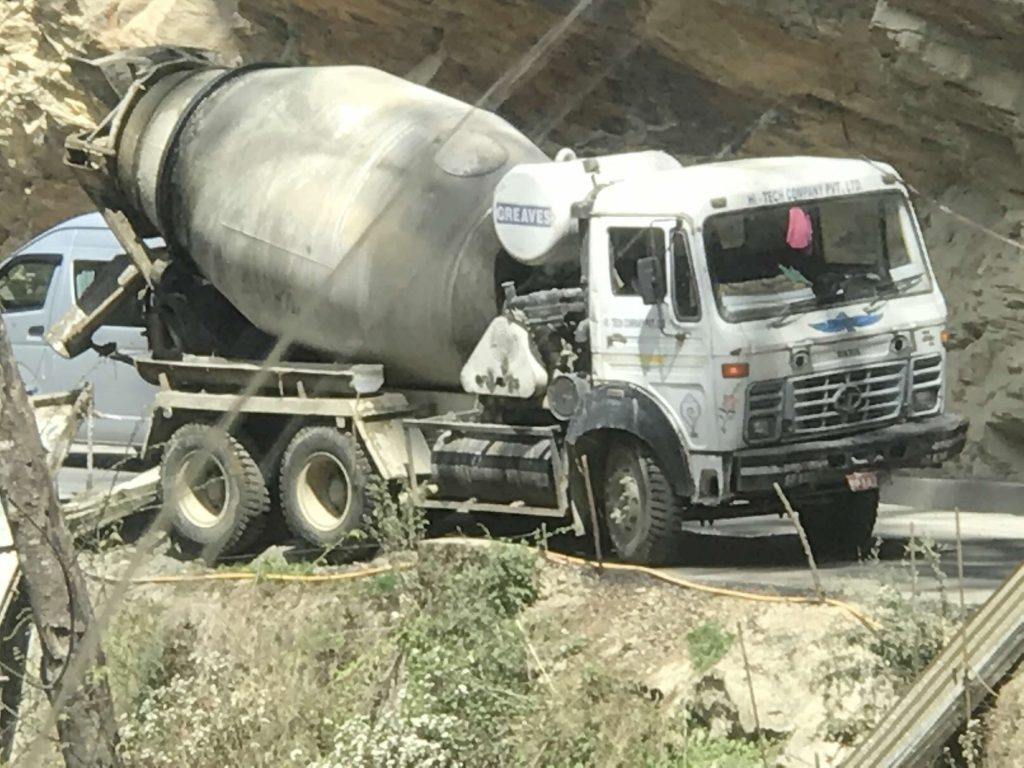 At every major turn of the road, we feasted on a skyline of snowpeaks.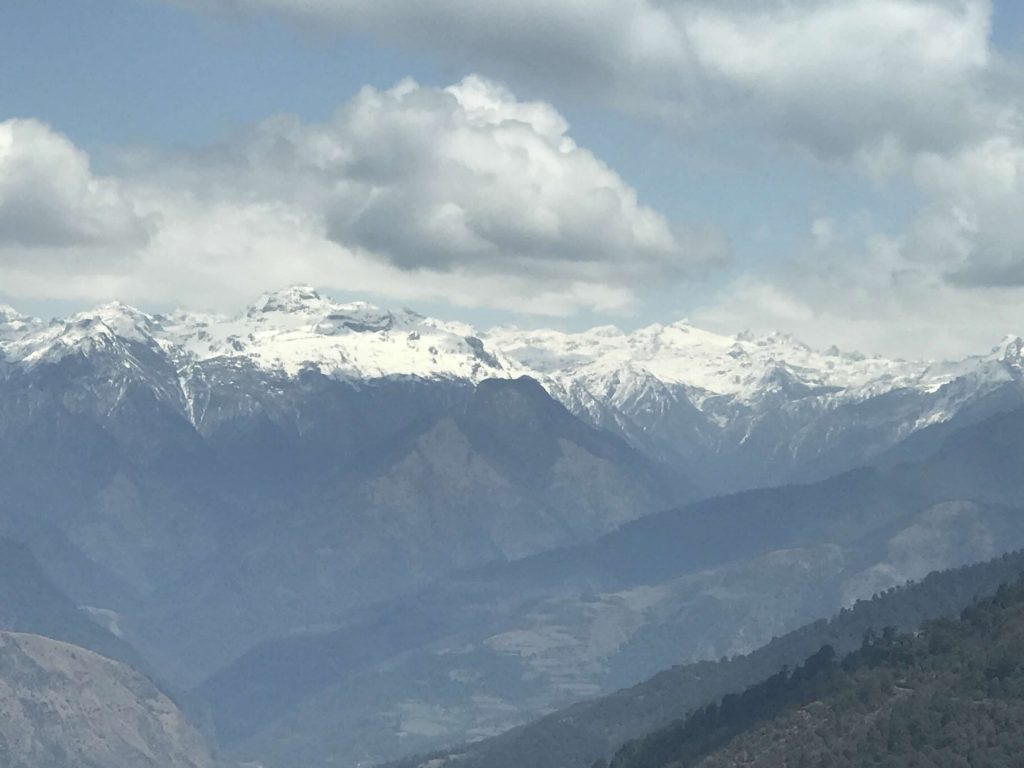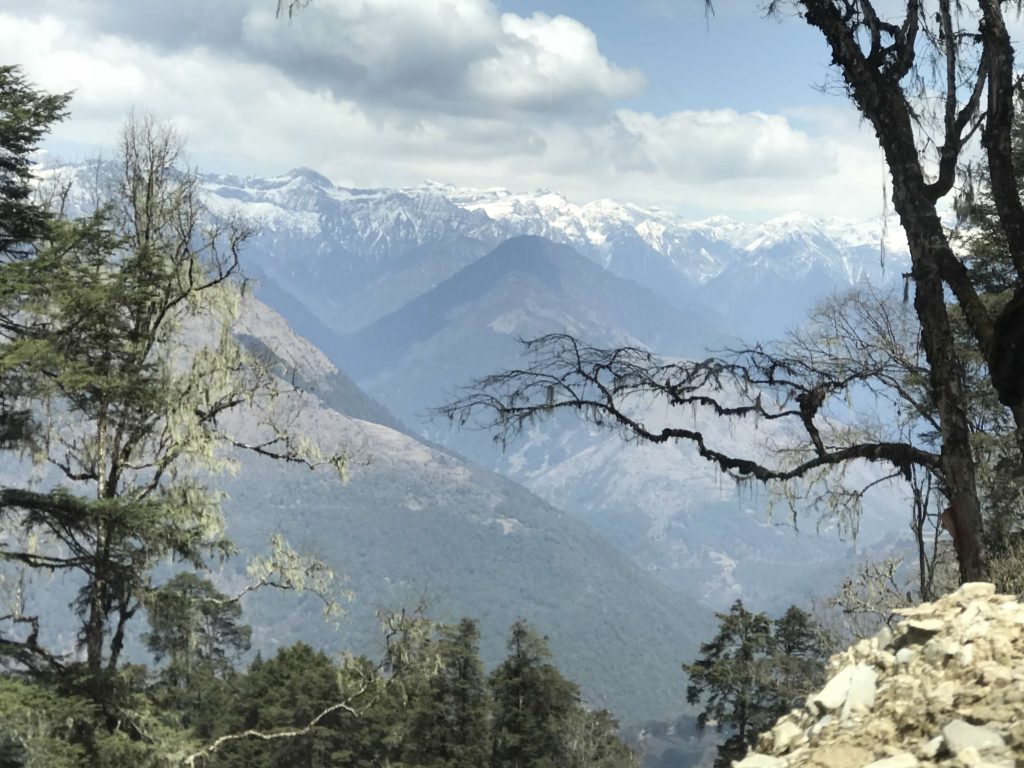 Then we got to the roadblock just before Trongsa, where a landslide had swept away the road. What will happen? we kept asking the bus driver, but all he would say was that we would have to wait and see. We waited for five hours, through several rounds of dynamiting as the engineers attempted to find a solid ledge on which they might reconstruct the road.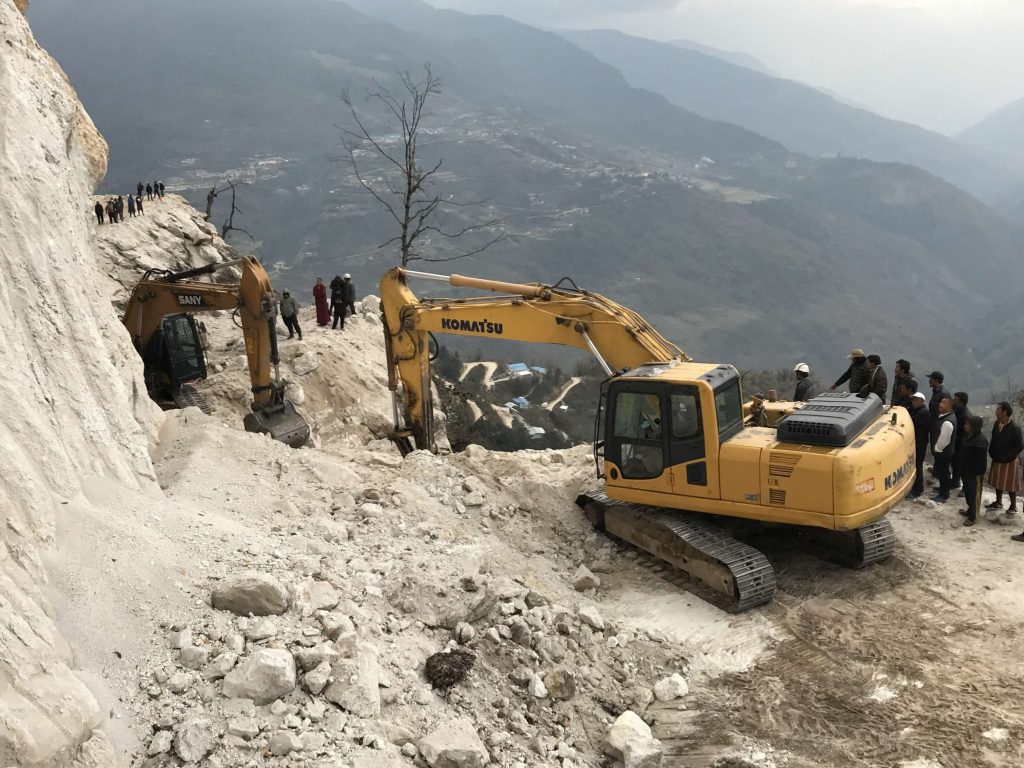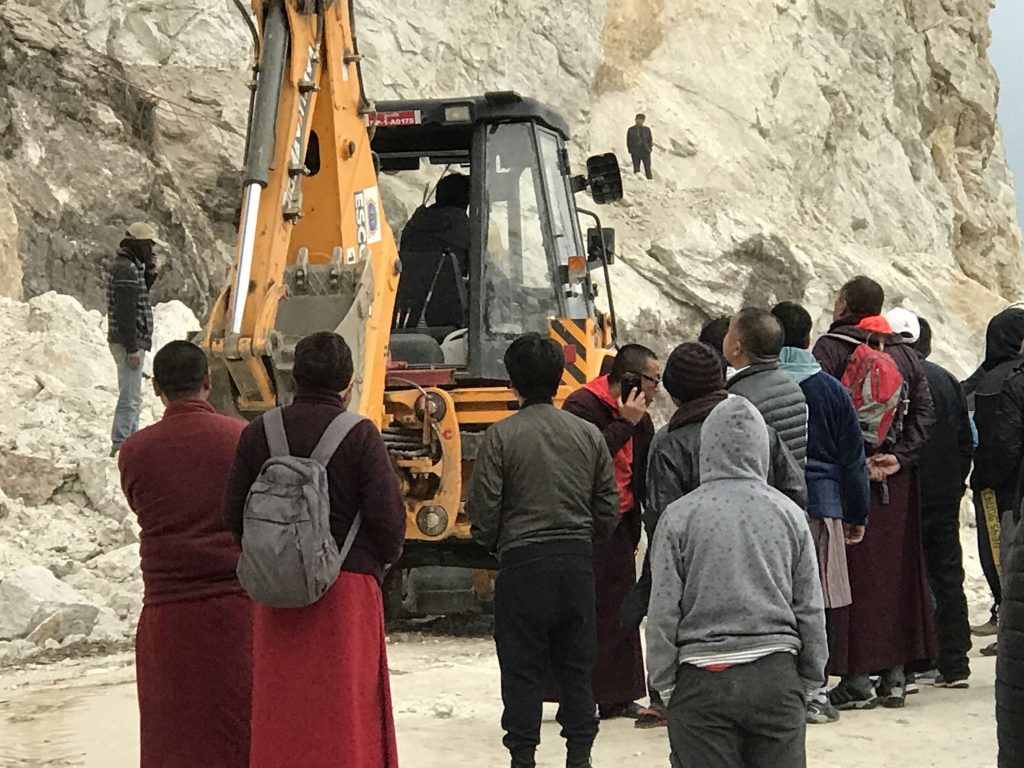 When I called the Dean to tell him I might be late getting back, he said the landslide was right where Pemi Tshewang Tashi threw himself off the cliff.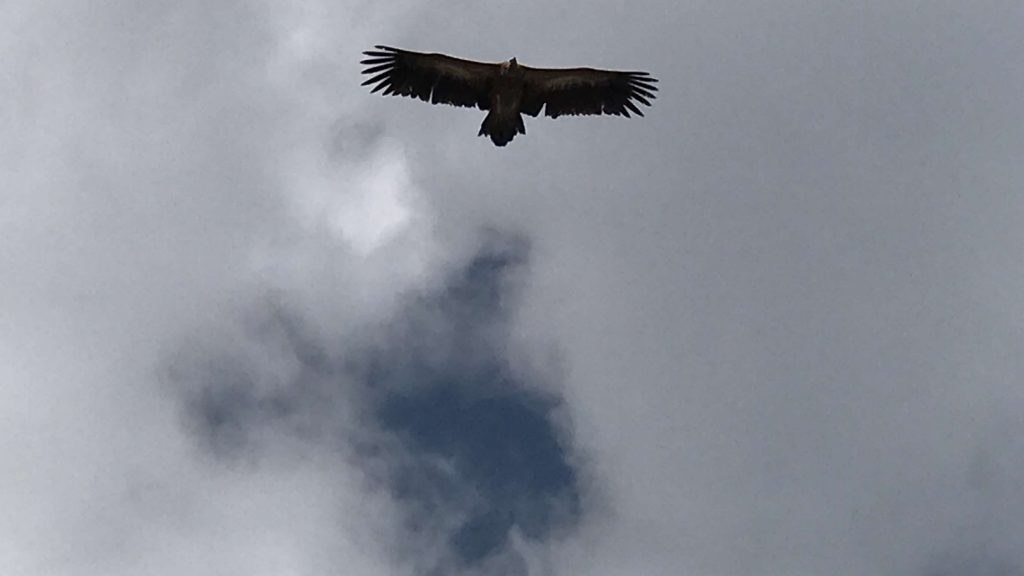 A jeep rolled in with tea and noodles for sale, like a Bhutanese tailgating party.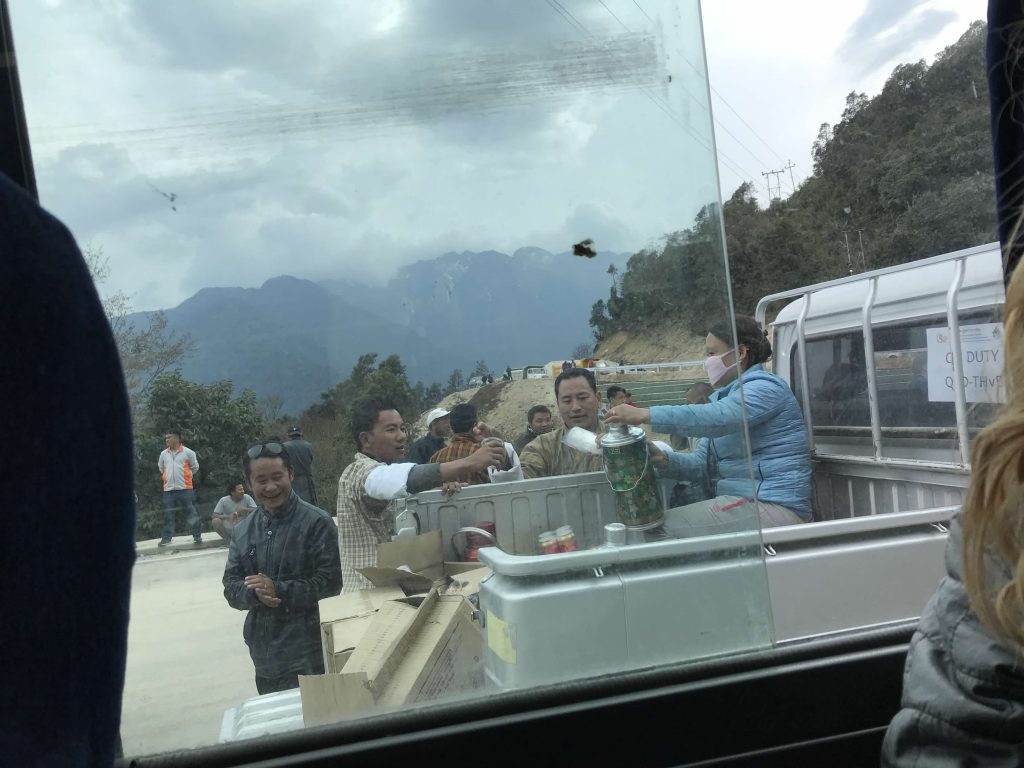 These monks decided that they would need a fire as night began to fall, so they chopped down some small trees and built a fire–just before the engineers managed to find solid ground.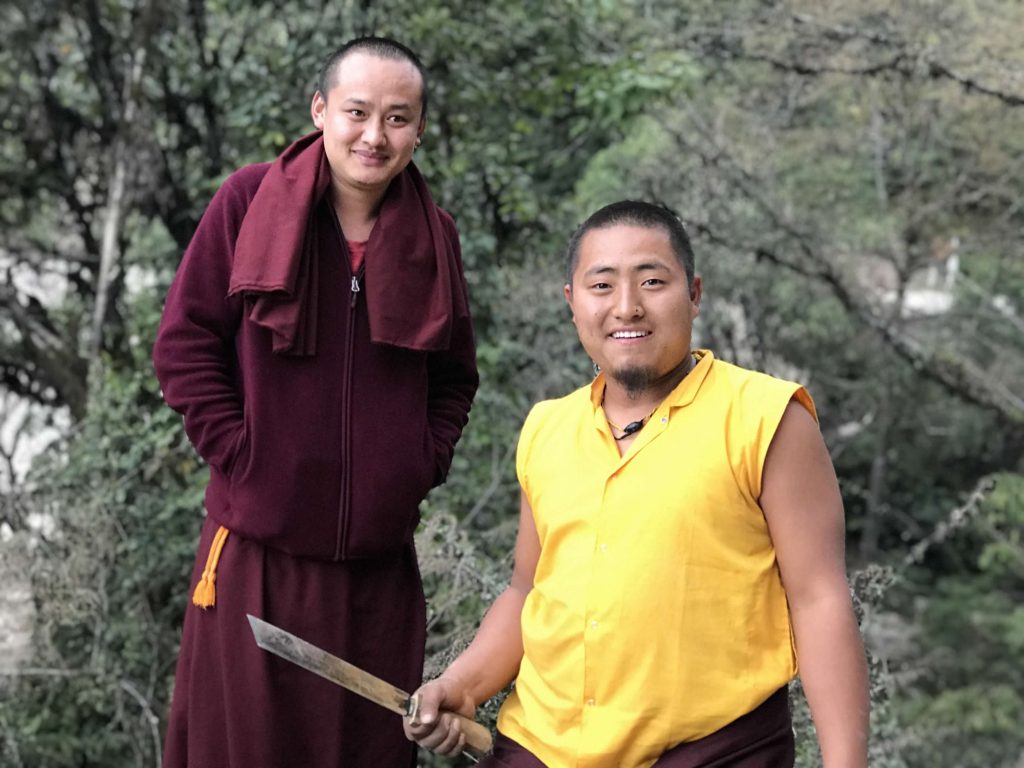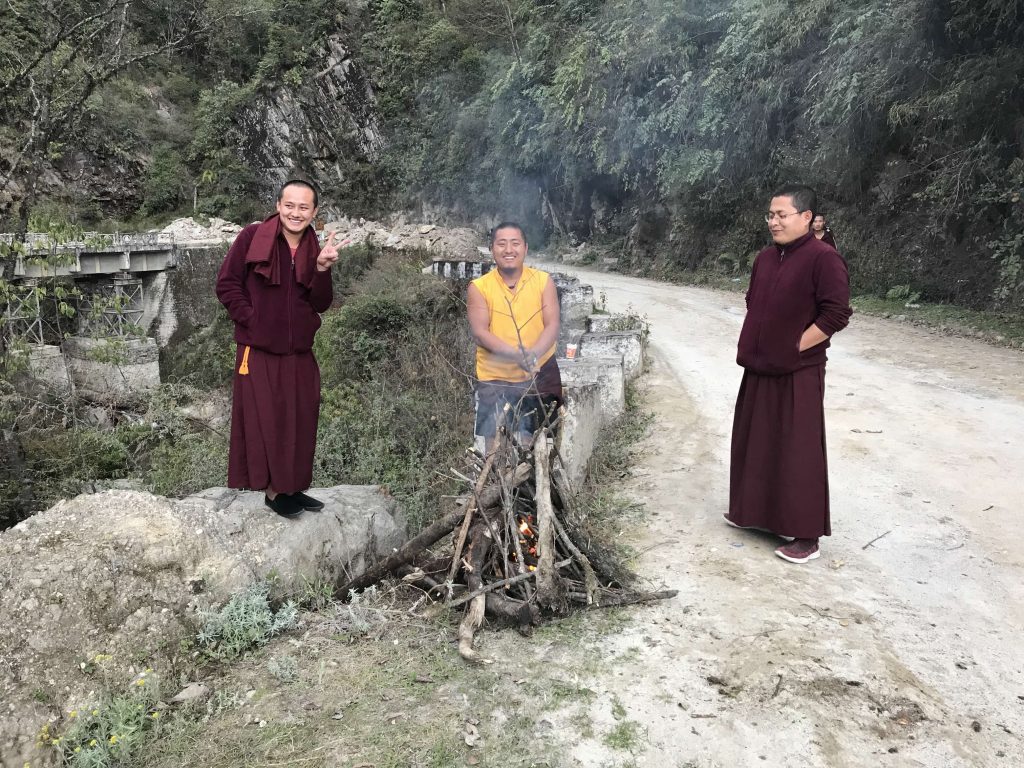 It must have been midnight when we came across this car stuck in a ditch on the approach to Bumthang. We all jumped off the bus and helped to lift it back up onto the road. I was the only woman helping. A Bhutanese man turned to me in surprise: "You are very strong!"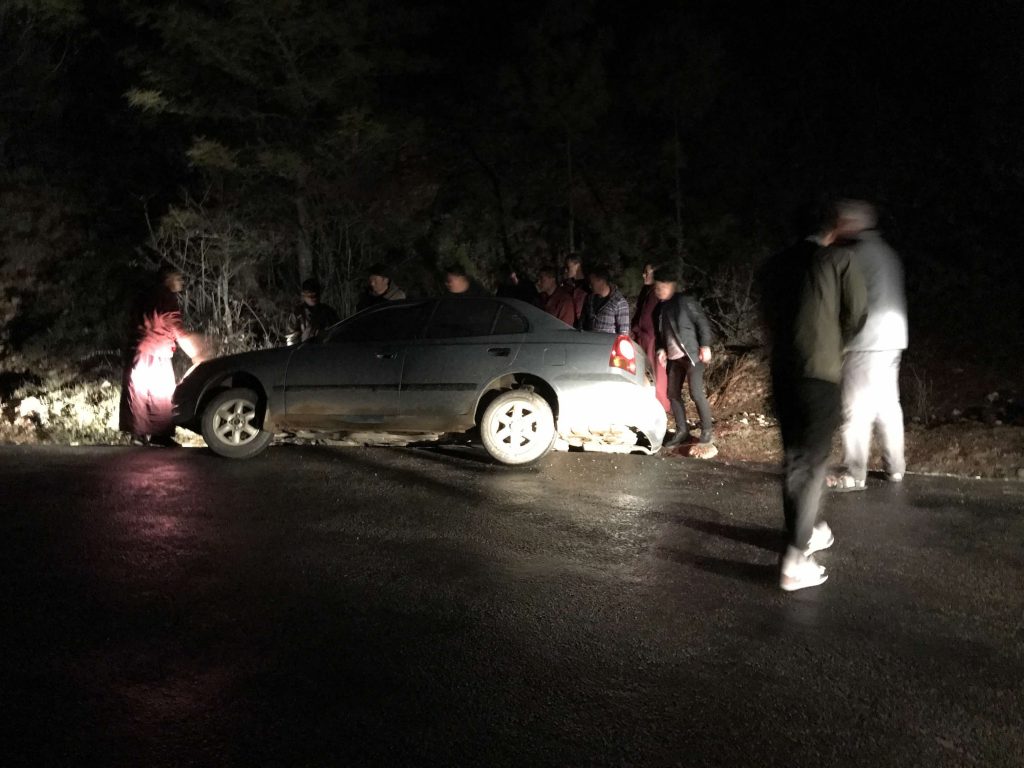 The next morning, the mountain valleys seemed especially fresh, the road surprisingly solid. We like adventures, and seeing new places, but we were so glad to be back home again.