Getting back to Trashi Yangtse was quite a challenge. Choki Dorji and Naomi intervened to get us travel permits (Jeremy joined the rest of us on "official business), and Pemba loaned us his little car. The turnpike at the Chazam checkpoint was broken, but not beyond the ingenuity of Bhutanese truckers!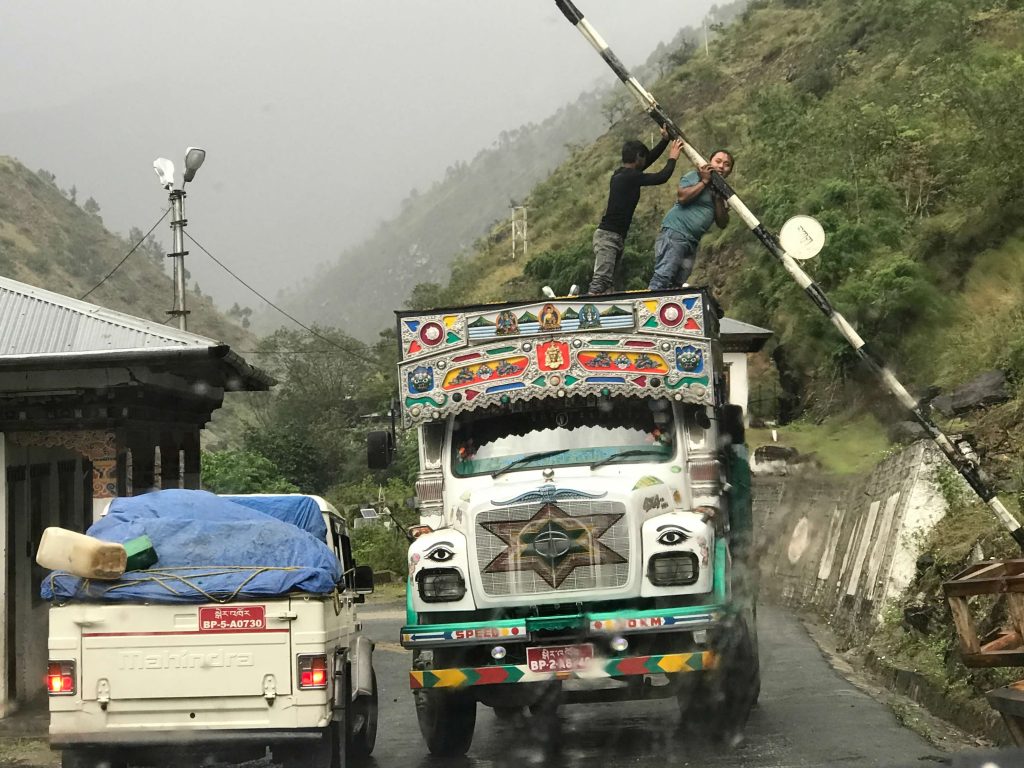 On the far side of the river, a mudslide made the road almost impassable. James lost his sandal in the quick-mud, but with some mutual assistance from another car, we all made it across.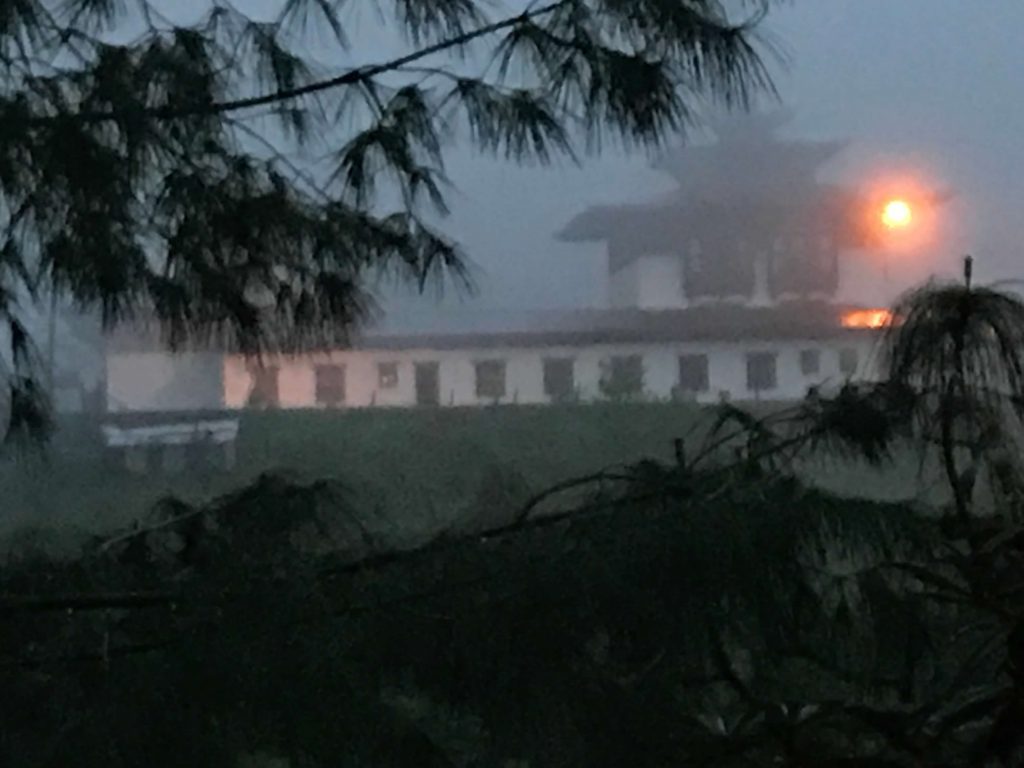 Once we had pushed through the mudslide, it was double or quits: no way to turn back. But the rain continued. The road was like a river in the gathering dark. We were happy to see the old dzong loom up on the left. There was a final crisis when the bridge into Trashi Yangtse was out. James had to cross the ford, then make a sharp right uphill through the mud, with a sharp left at the top of the hill. We were so happy to arrive at the Choki Farmhouse and see Shacha's cheery face through the rain. And of course Choki Dorji's mother had made a delicious meal for us.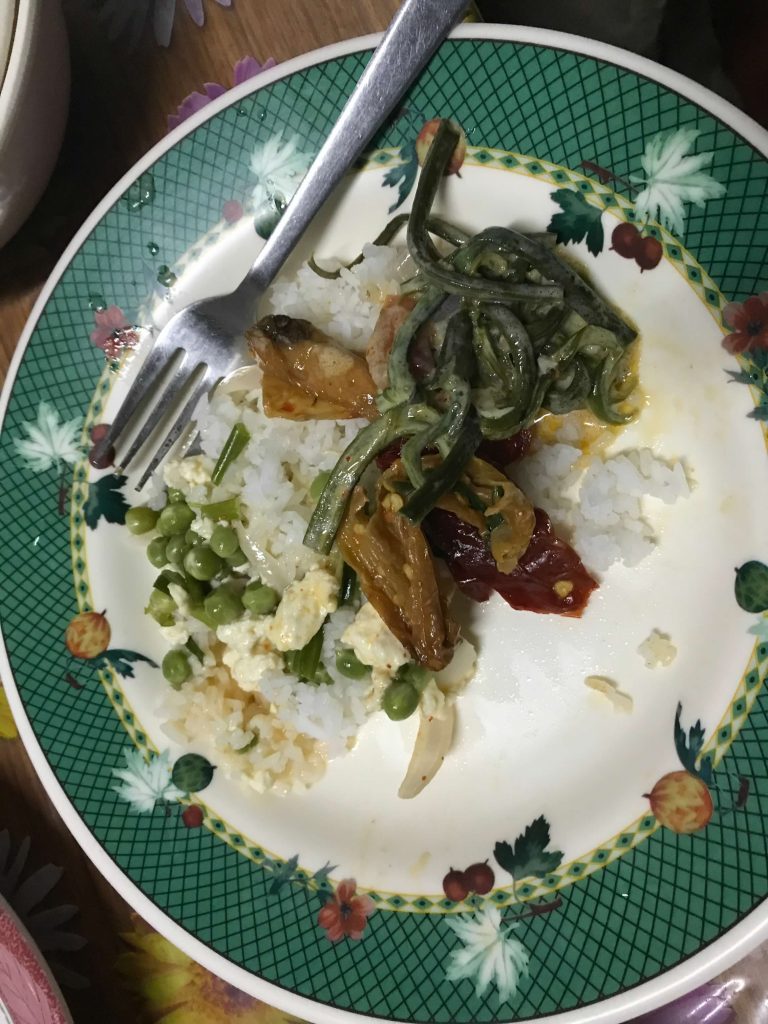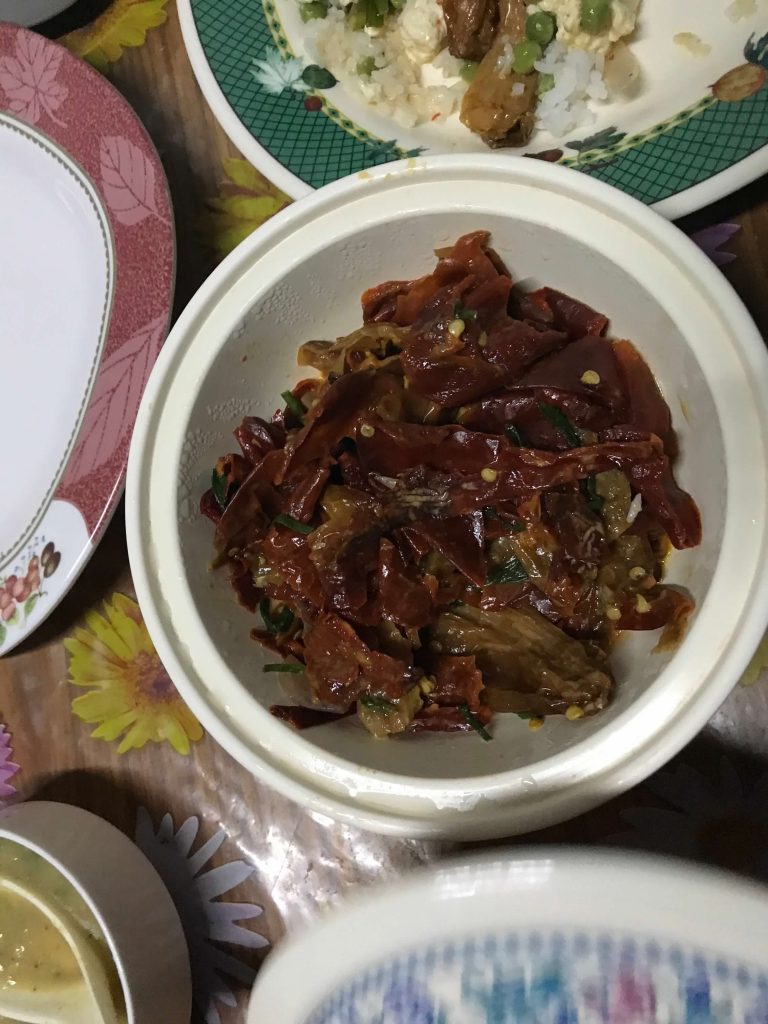 In the morning, we went back to the school for Zorig Chusum–now the College of Zorig Chusum–to show the videos to everyone involved. We also did a little more filming and bought a few mementos in the school shop.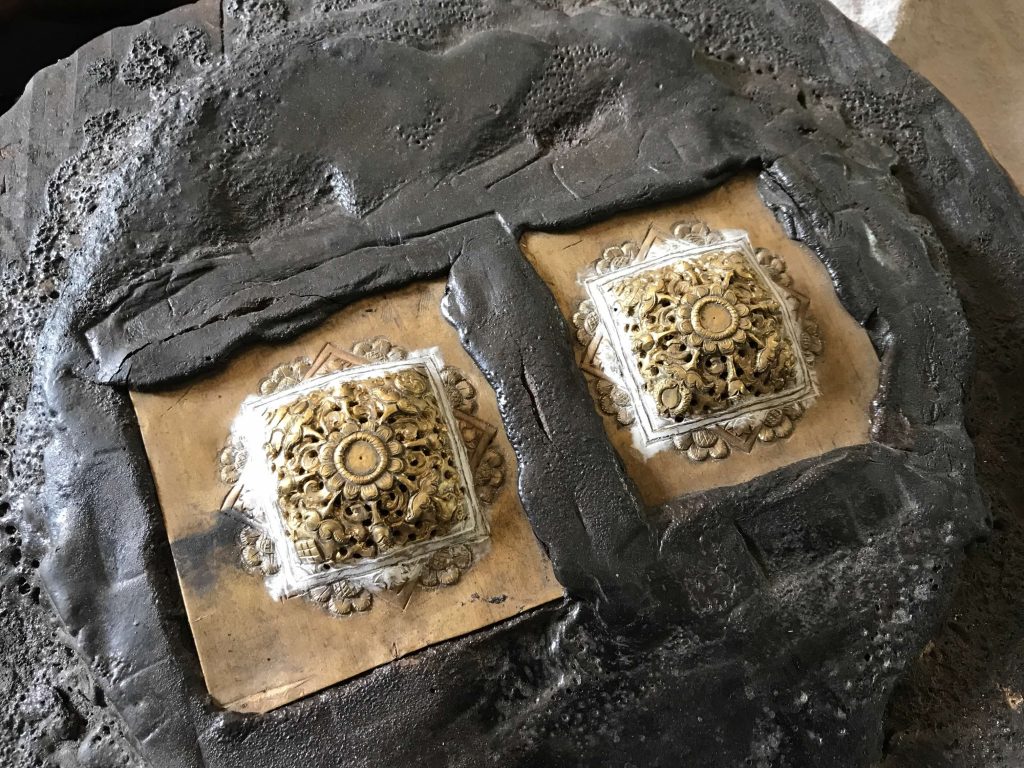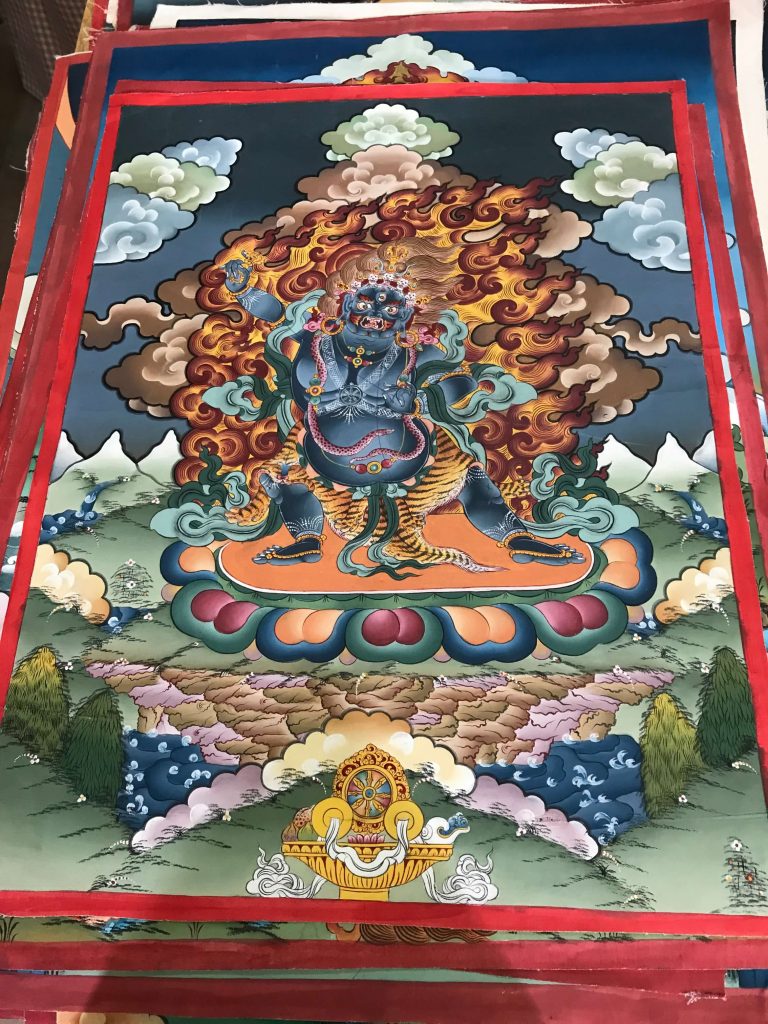 In the afternoon, Zoë rested while the rest of us went off to visit the monastery housed in the old dzong on the far side of the river. The road was still soggy from the rain and we worried a little about getting back. But then there were young monks to welcome us to the shedra: they popped out from behind plants and walls at unexpected moments.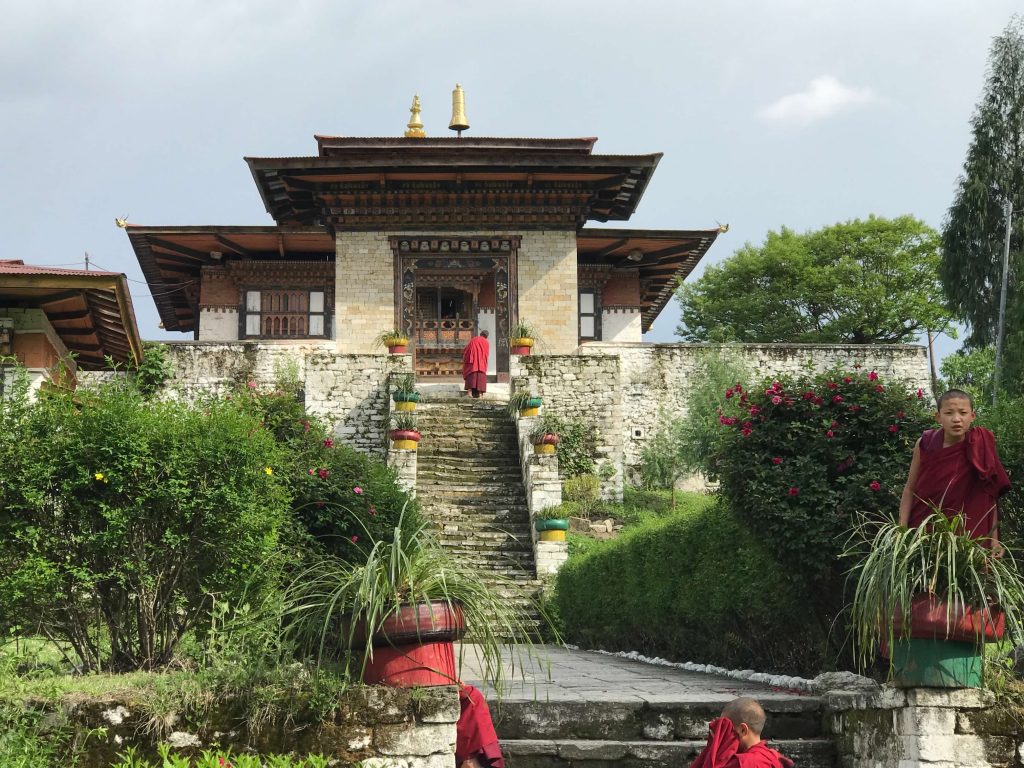 The younger monks enjoyed showing us around and taking selfies with James's camera.