The day after our trip to the College for Zorig Chusum and the monastery in the old dzong, Choki Dorji's father came with a taxi to guide us to Dechen Phodrung.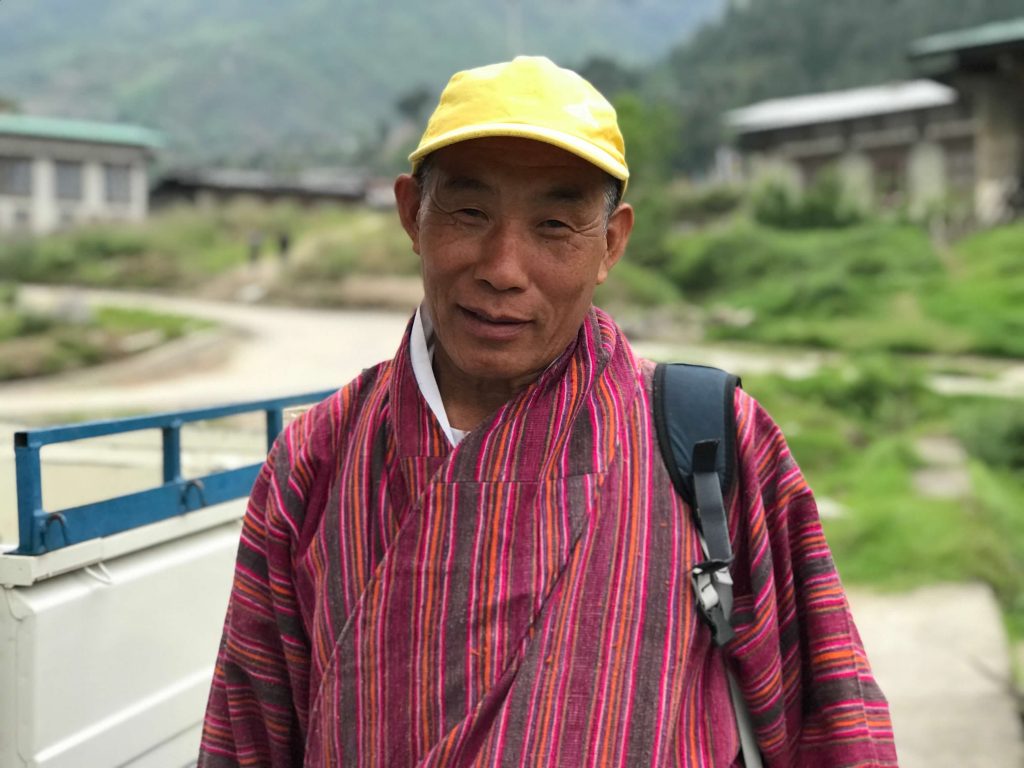 The drive to Womarung school was itself eye-opening. We passed people hoeing communally as a kind of human-tractor. They chanted "O me mo, o la so" to keep the rhythm of the hoes together.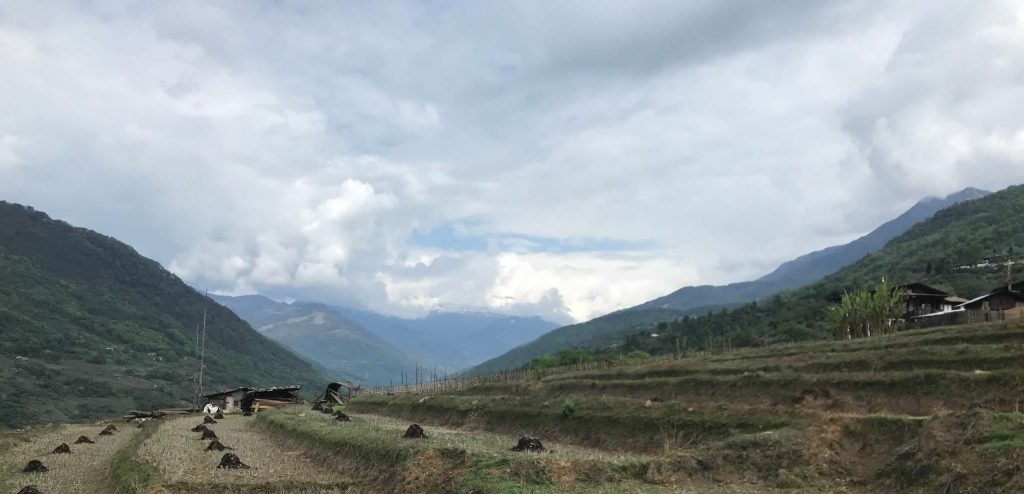 Shacha and the taxi driver struggled with the massive lunch of many thermoses.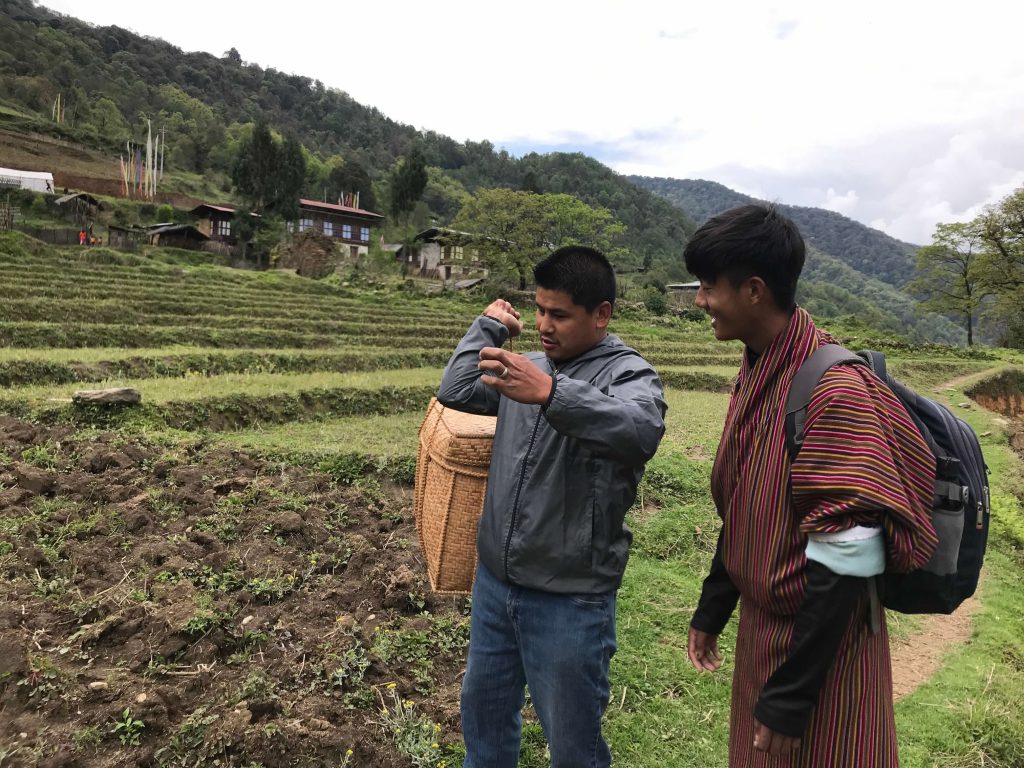 In the photo below, the bright green at the end of the field shows new rice waiting to be transplanted.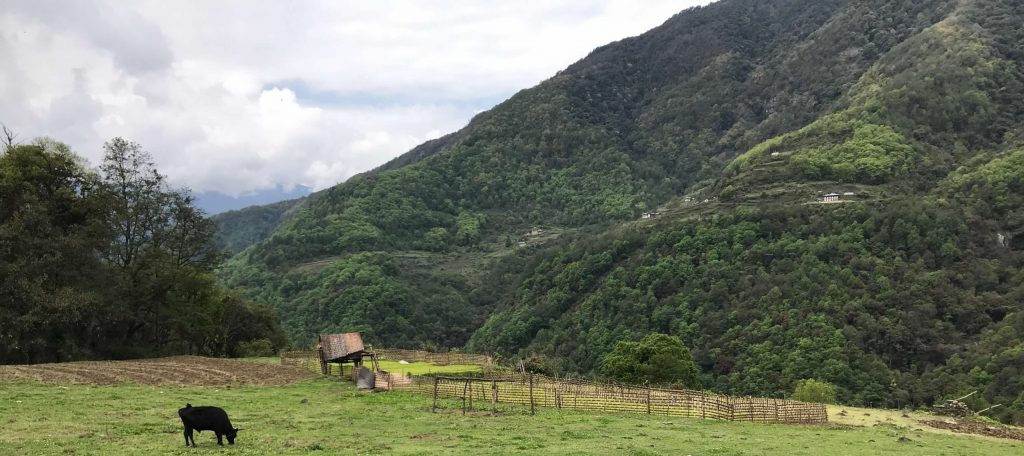 Stones and plants are left as offerings on the trail, requesting permission to cross a stream.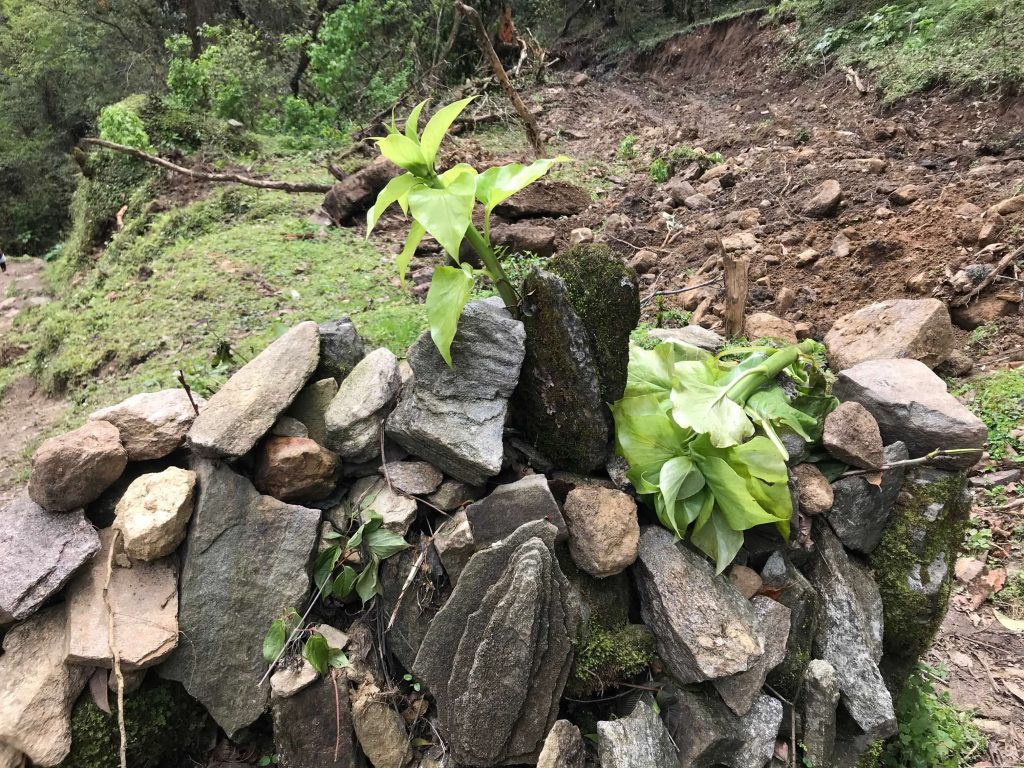 We passed a sign proclaiming that "The goal of life is living in agreement with nature" and then over the crest of a hill we came upon the blasted path for a new road.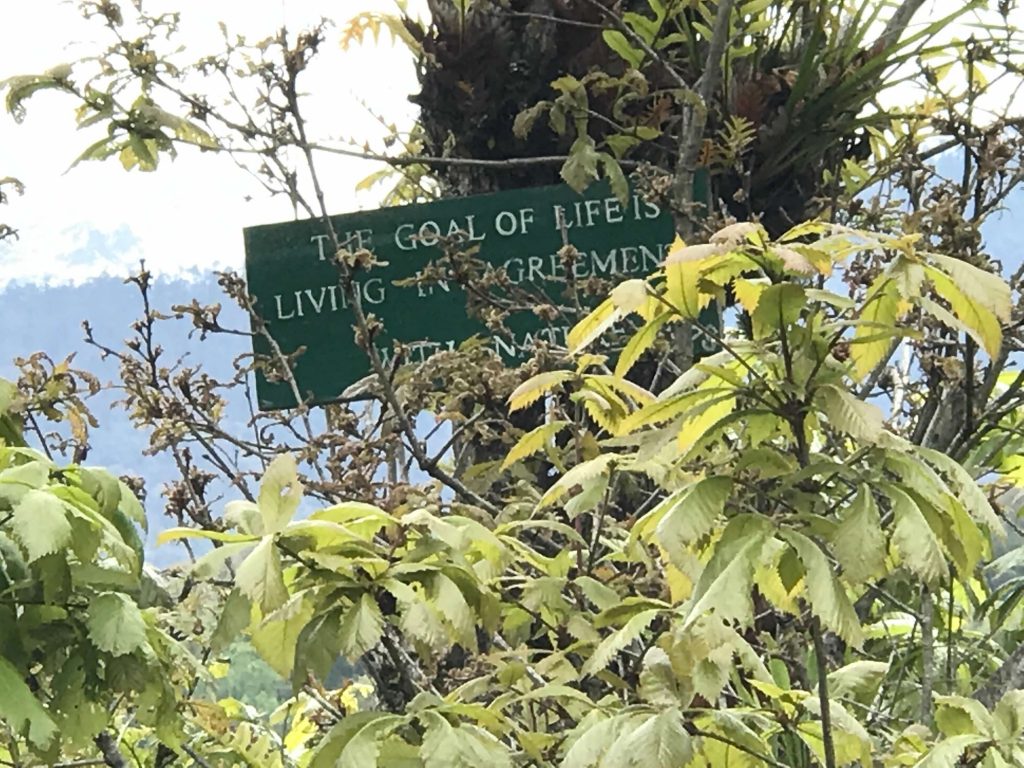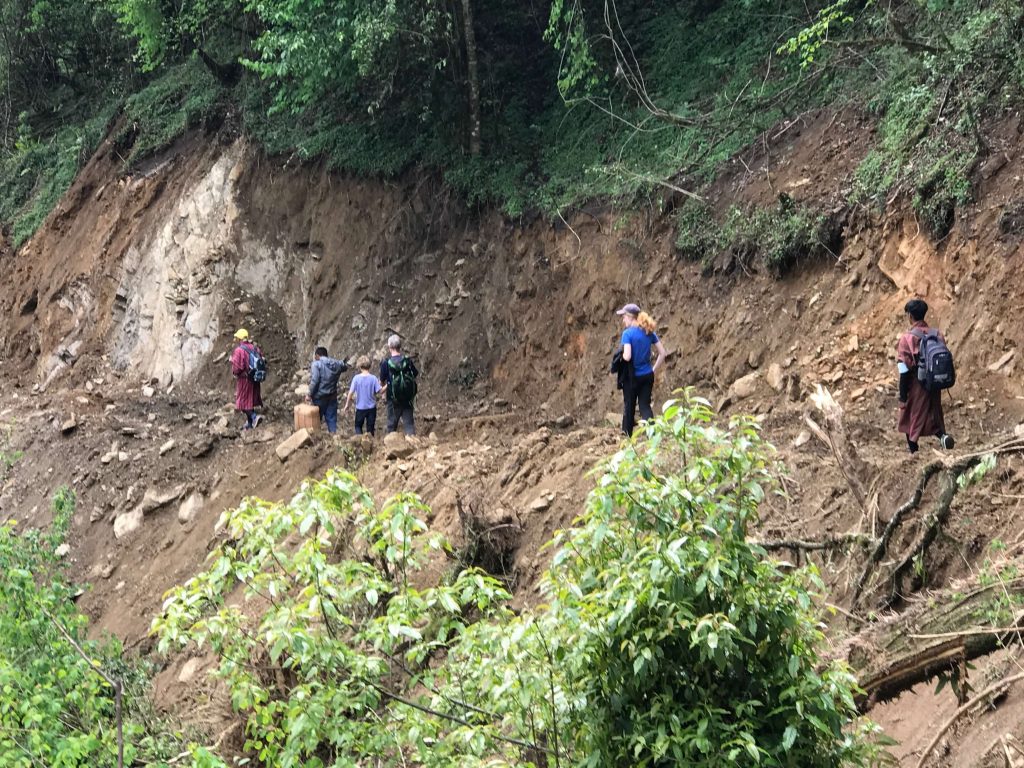 Half the time, it felt as if we were heading for a mountain pass.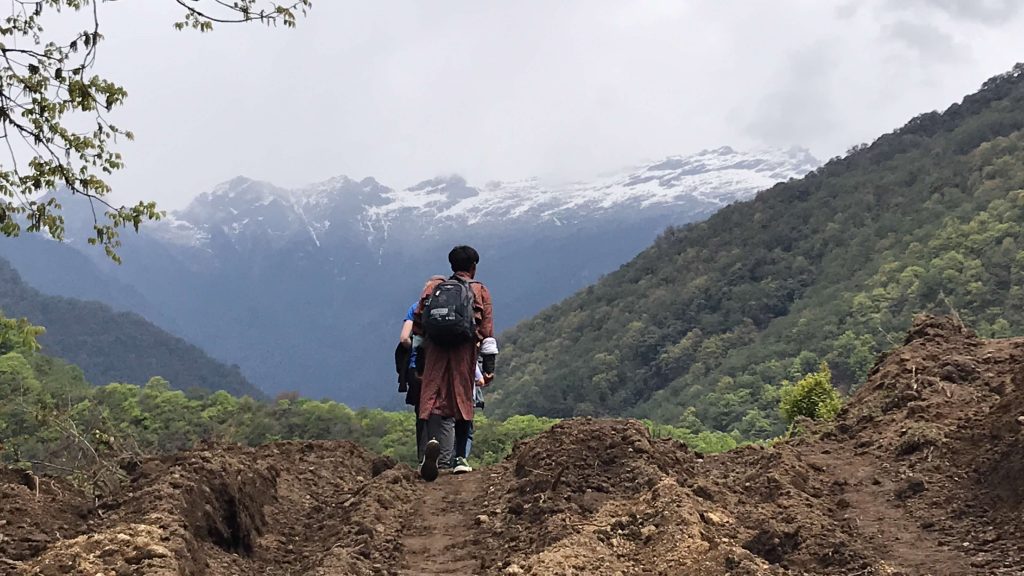 This suspension bridge will be unnecessary once the road is finished.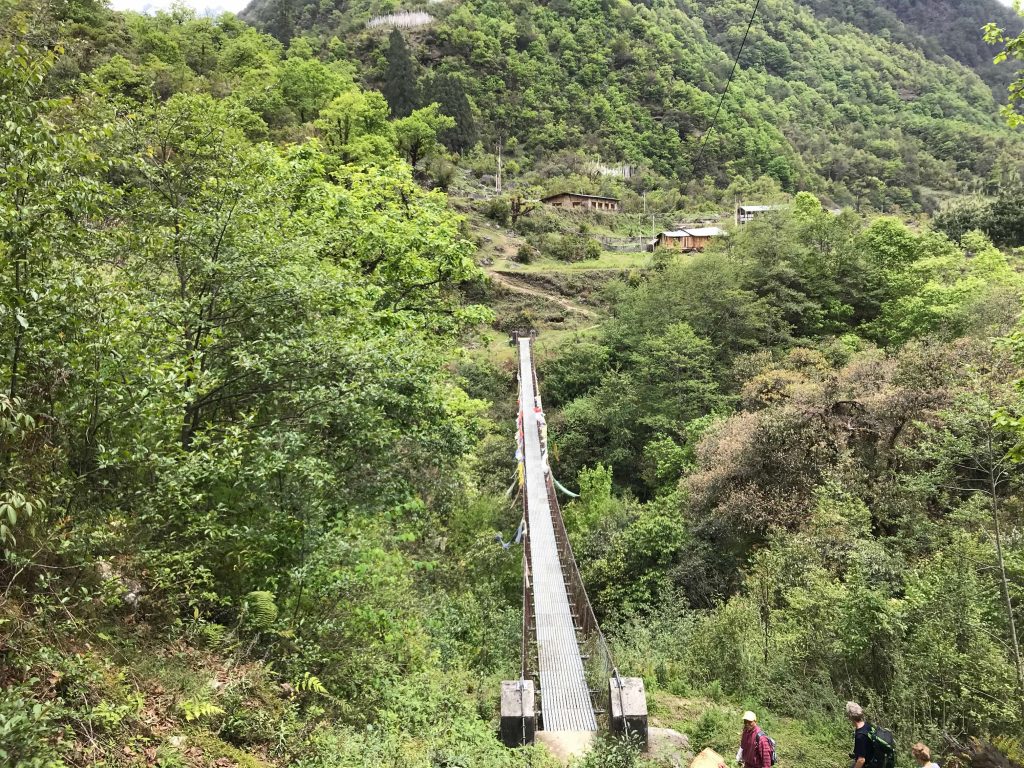 These tiny chachka-stupas showed that we were getting close to Dechen Phodrang.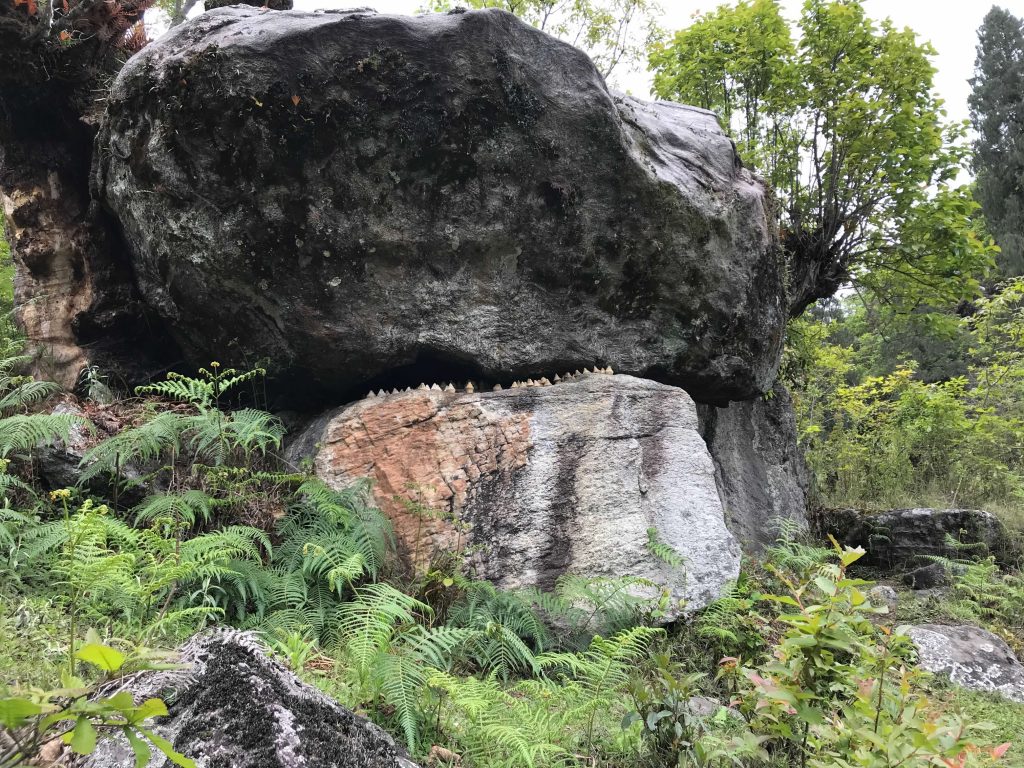 Once we arrived, we were greeted by the caretaker of the lakhang. The first photo features the noble Bhutanese approach to photographs; the second shows more of his personality.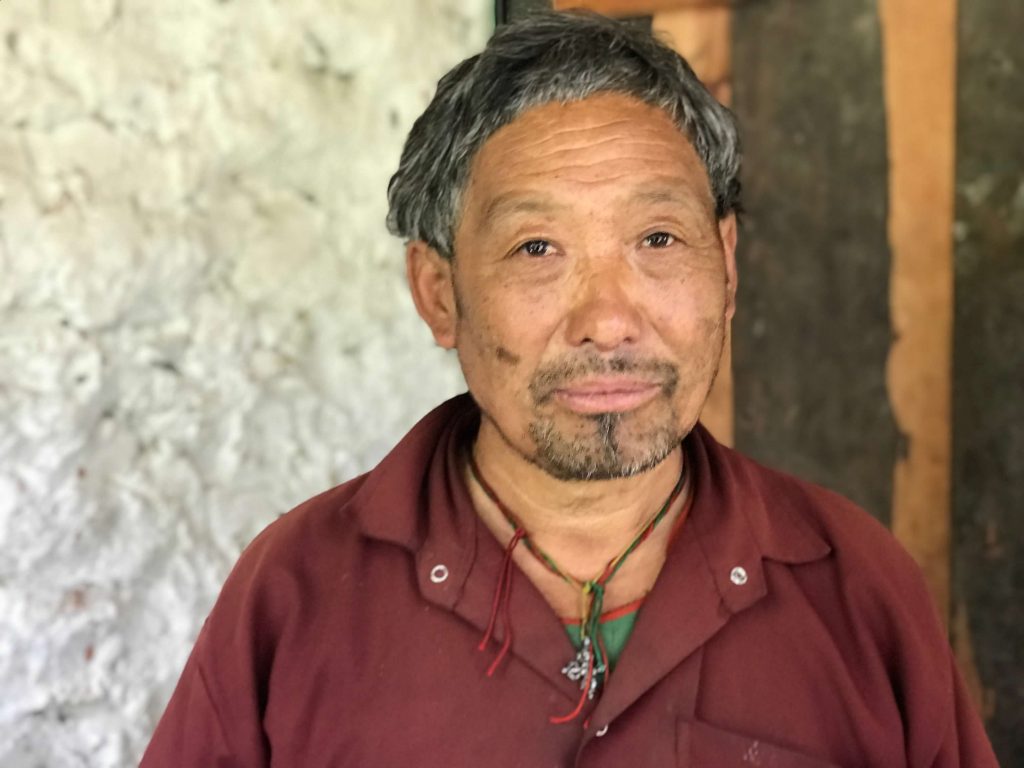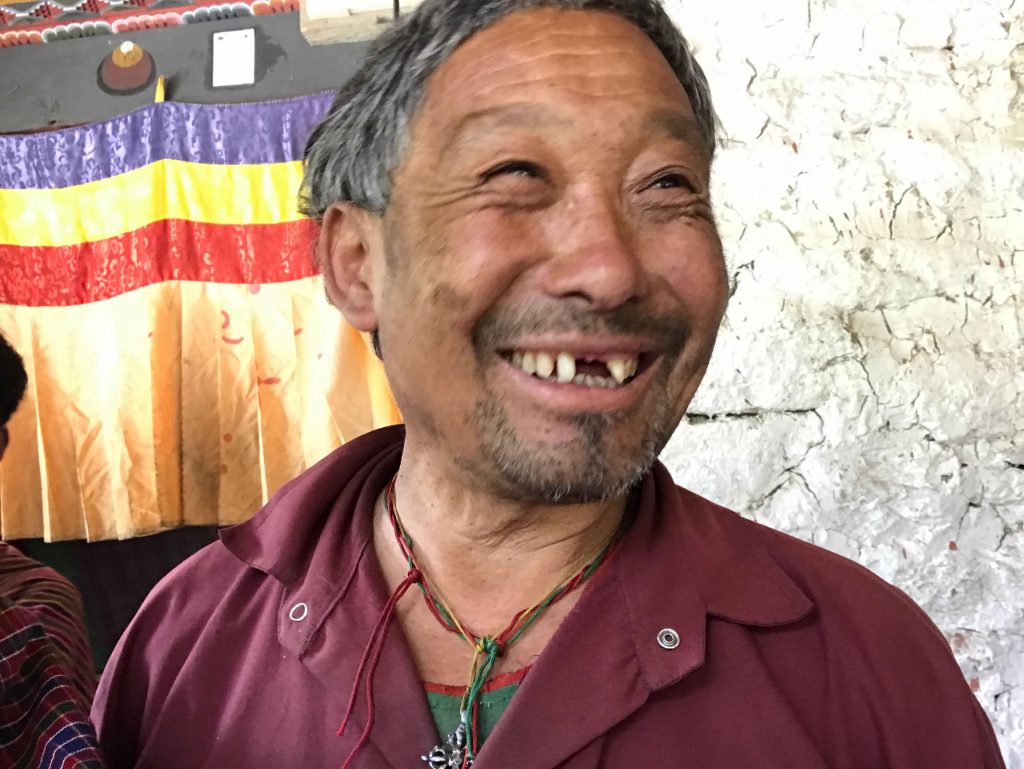 We arrived in the midst of a ceremony held in honor of a community member's death (perhaps a year ago). Community members were carrying butter lamps into the lakhang. They invited us to eat lunch with them, but after carrying the thermoses all this way, we resisted.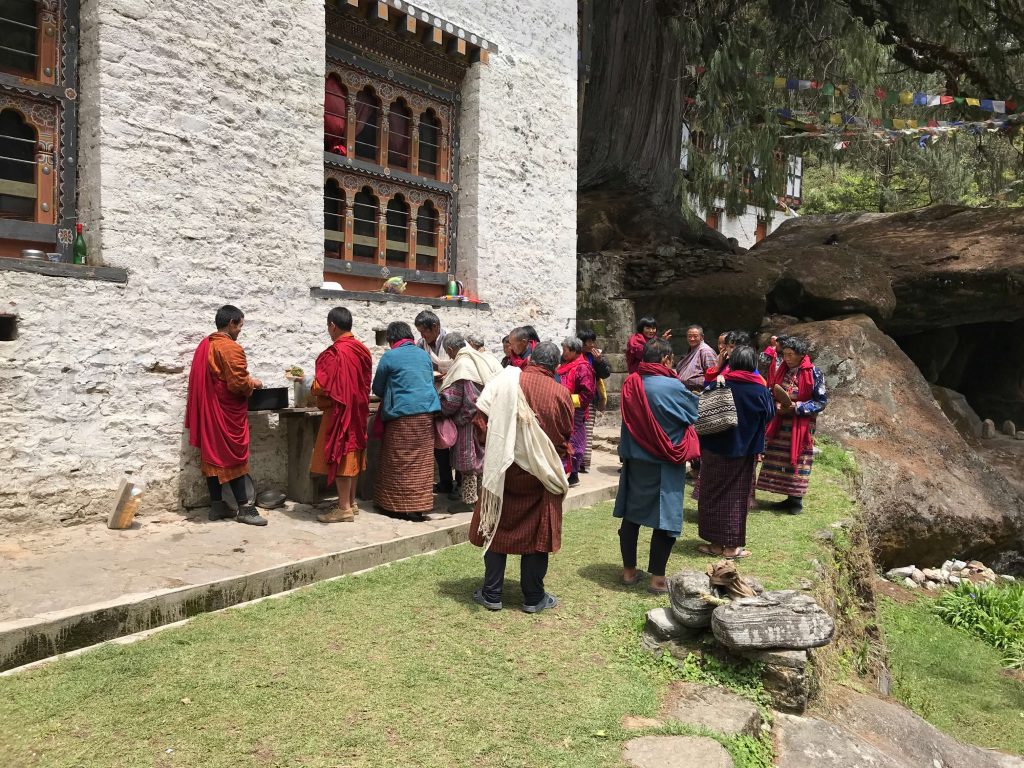 Right beside the lakhang, a cave beneath a massive rock (perhaps known as the tortoise rock?) included a shrine and a narrow karma-testing passage. Only the taxi driver was really willing to try to make it through.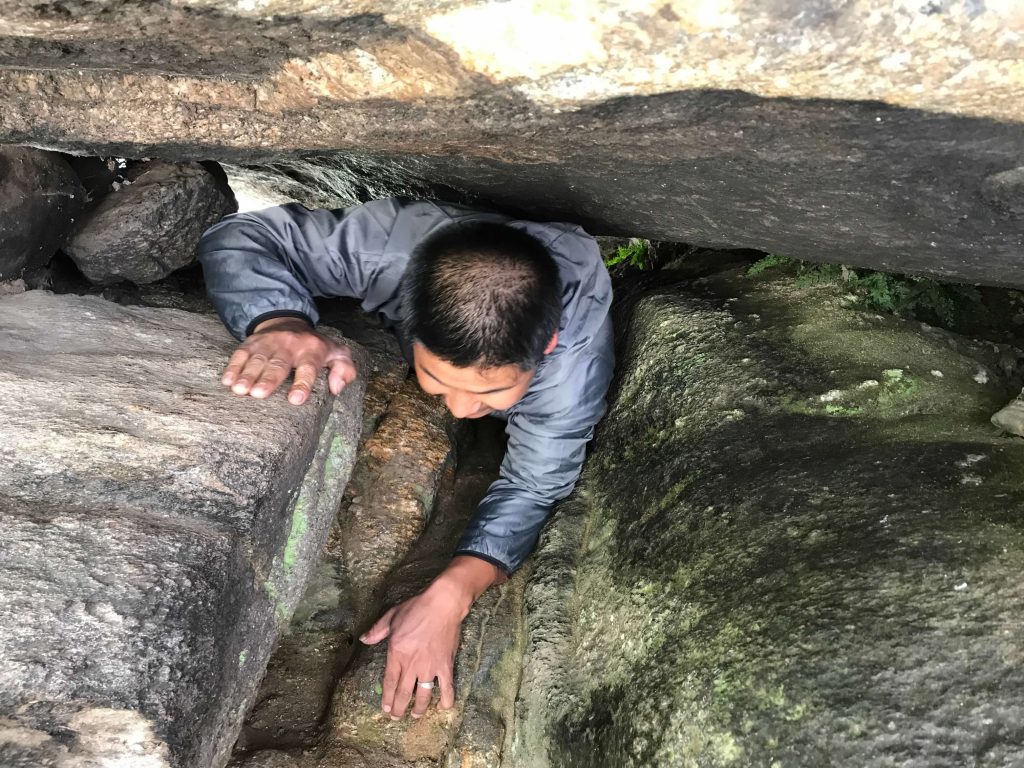 We left the community to their picnic and headed further on to the "ney" beyond. Shacha ran over to this monastery to ask permission for us to pass an invisible gate, closed except for one or two specific months of the Bhutanese calendar.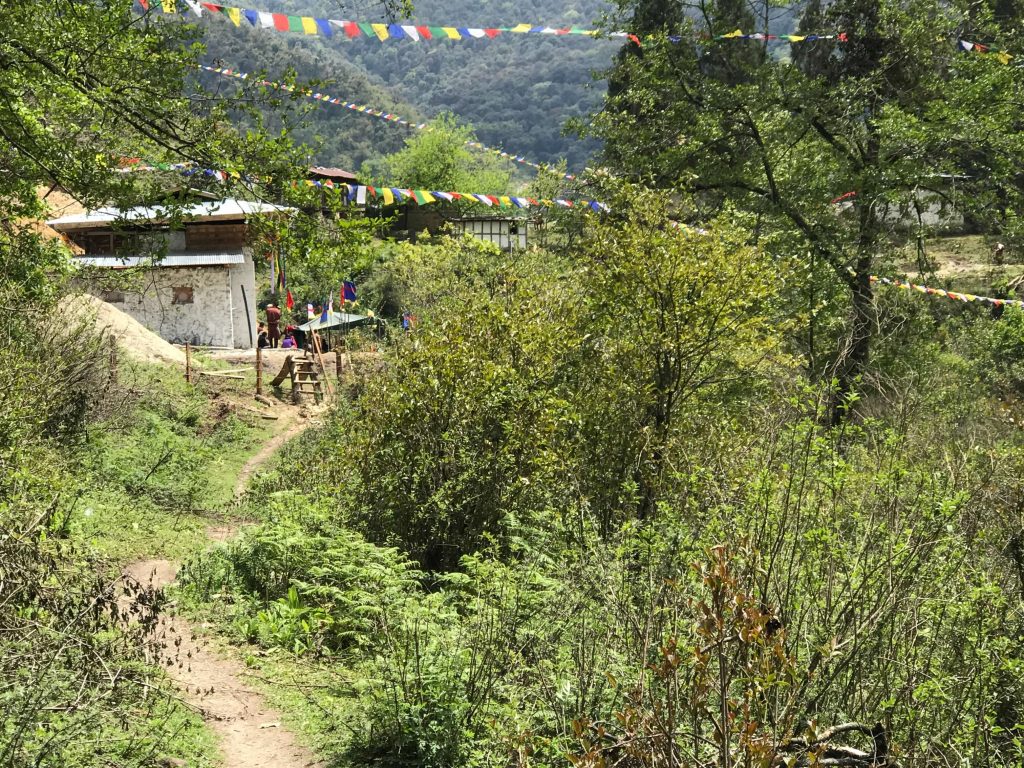 The ney–a place of power, where the possibility of enlightenment is higher than usual– included a platform holding (stone) snow lions which (I believe) carried Yeshe Tsogyel and Guru Rinpoche.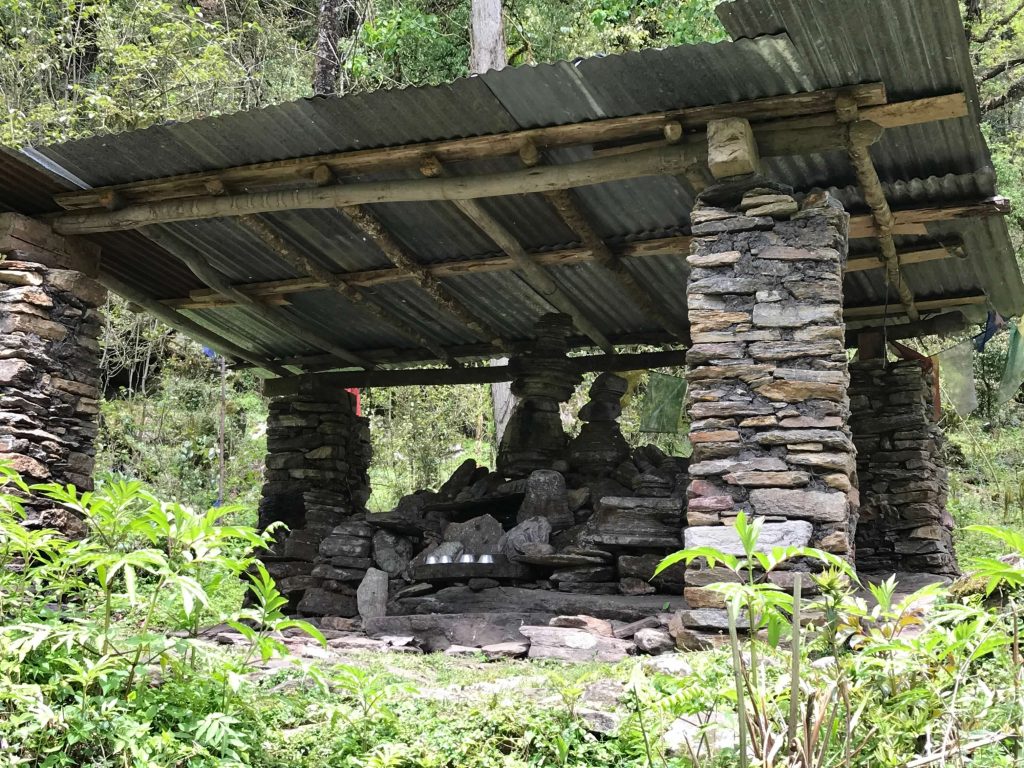 "They don't look much like snow lions," said Shacha, and I would agree that you have to find the right angle and the right light.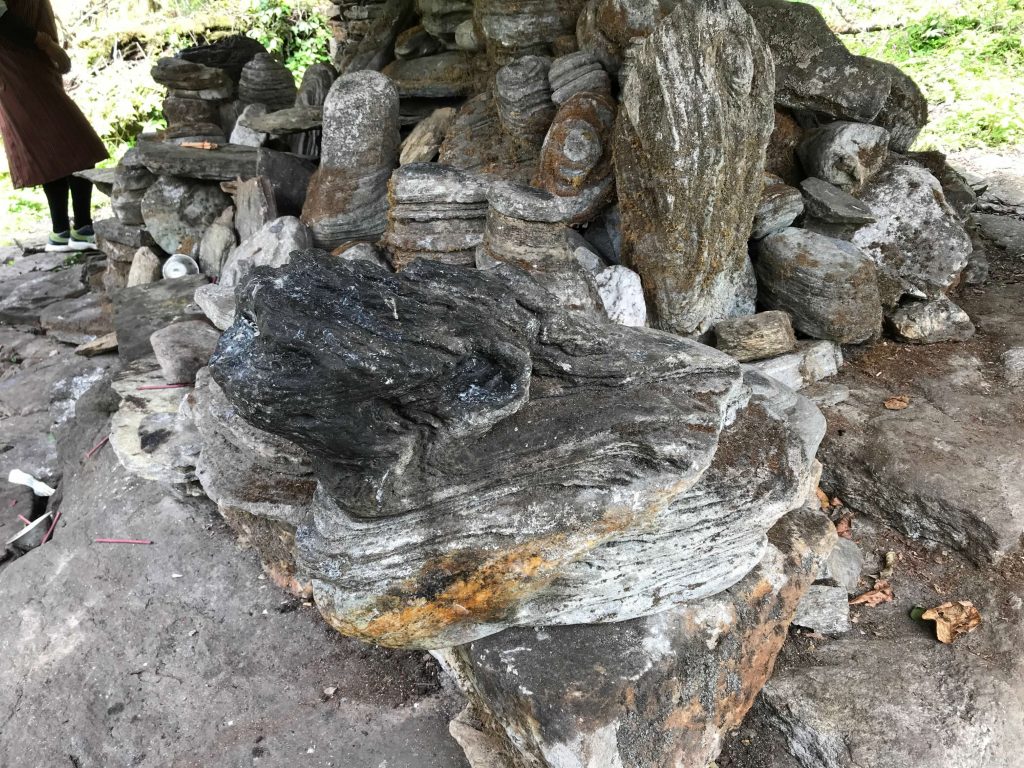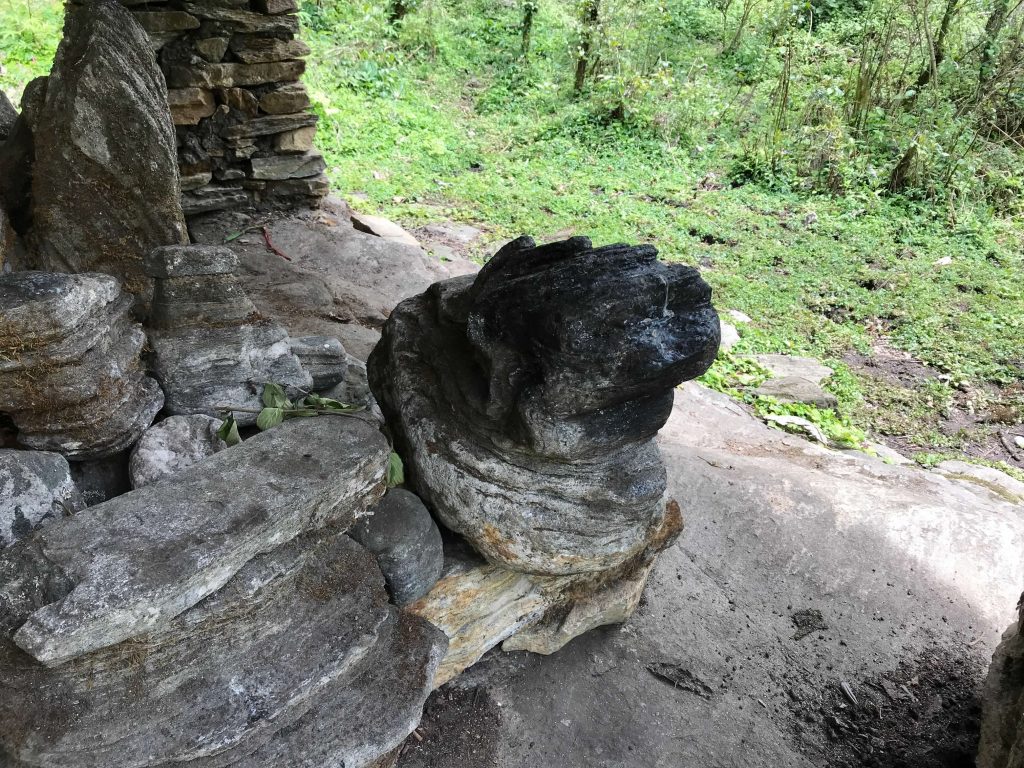 On our return from the ney, we picnicked with the mountains all around us.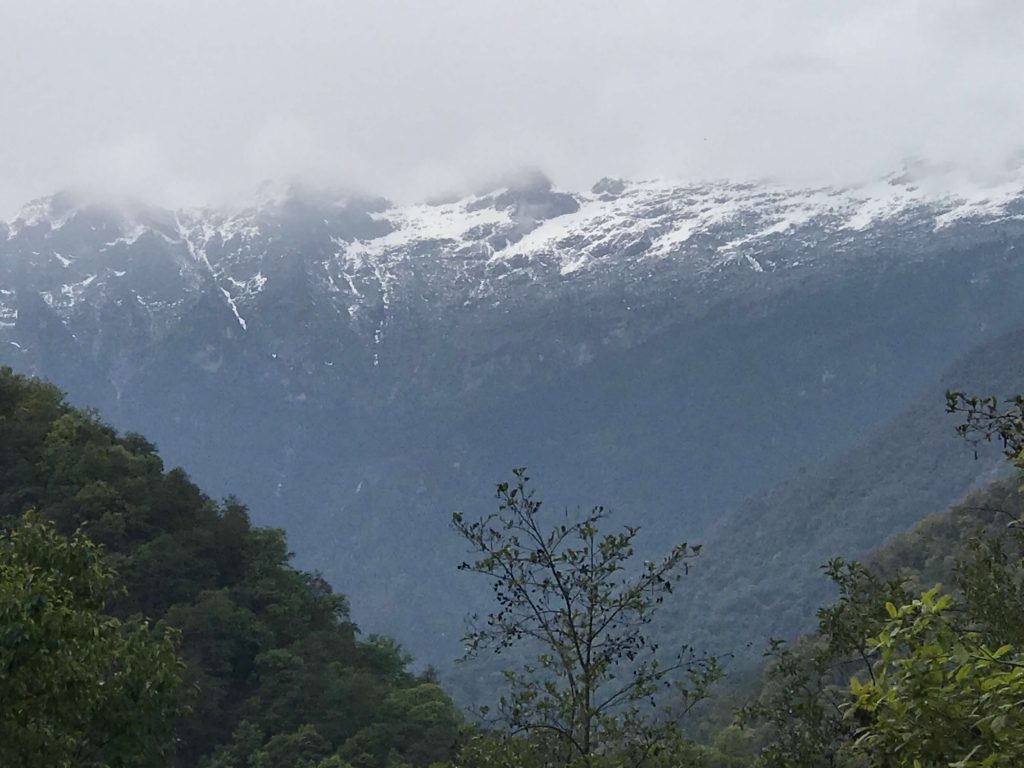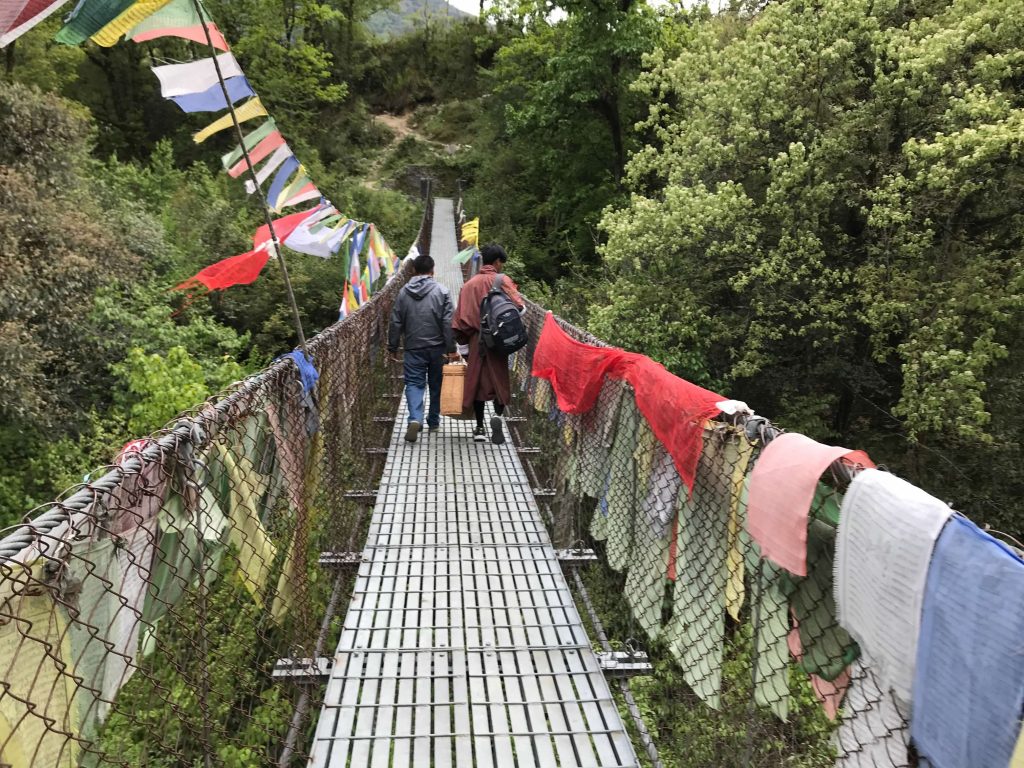 A wonderful outing: such kindness and care!