I was warned that there would be a full day of programming (not teaching)–but little did I realize how elaborate that programming would be!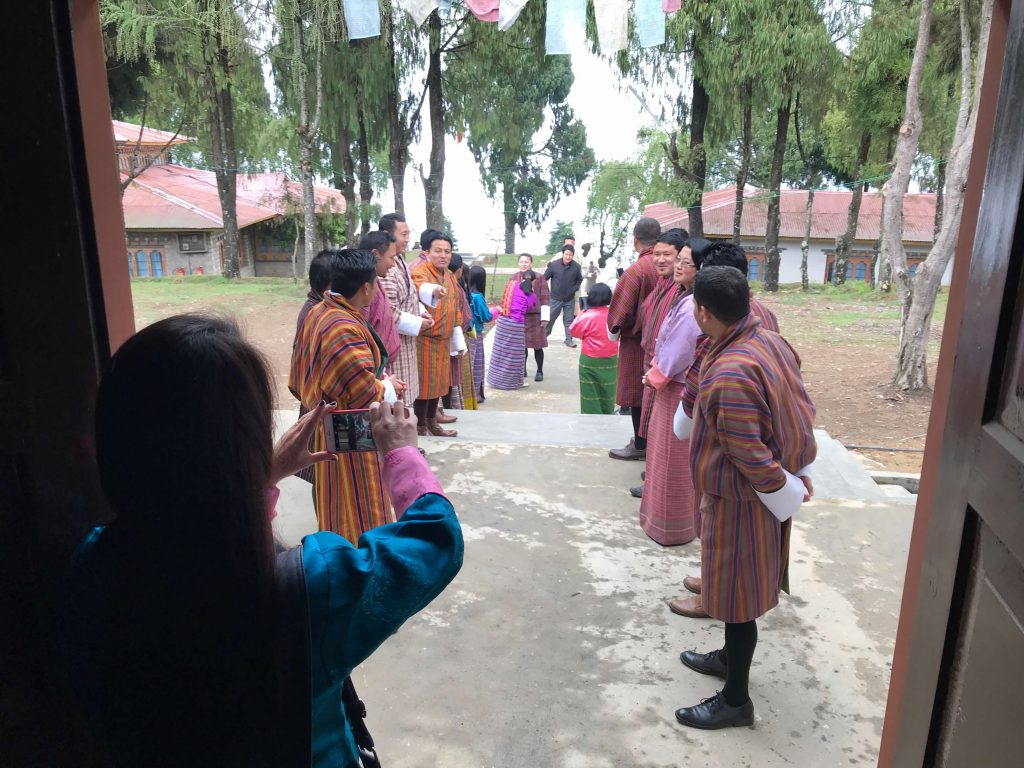 The students formed up into two receiving lines. We faculty processed up through those lines (though we then ended up waiting a while for the Dean to arrive).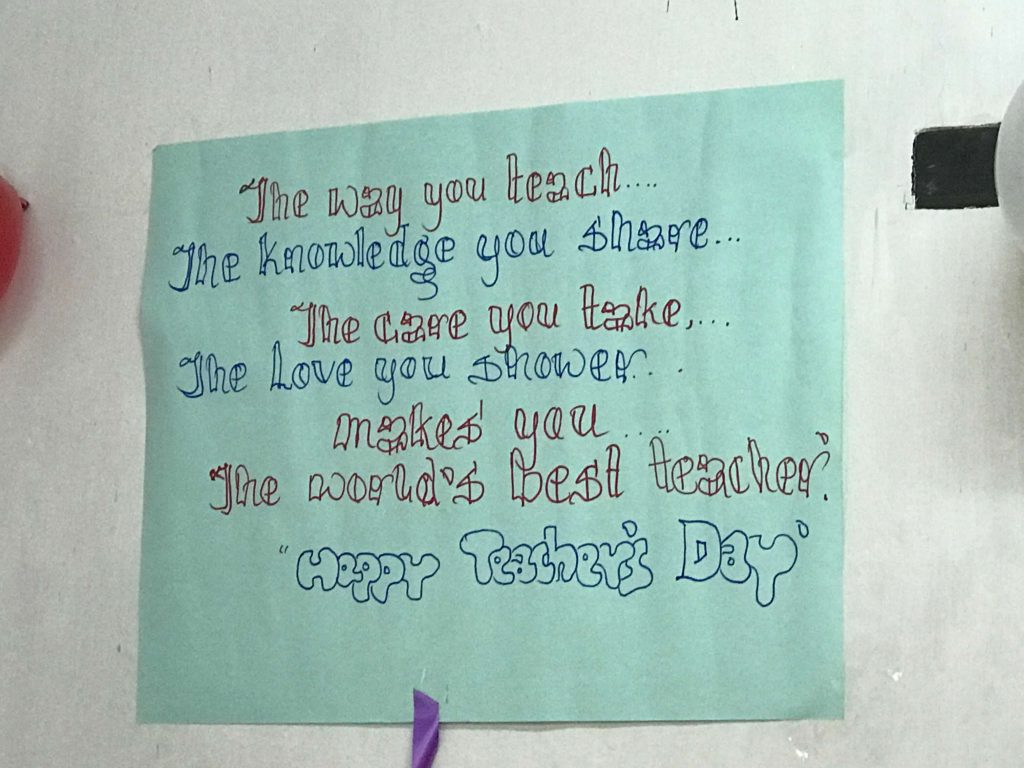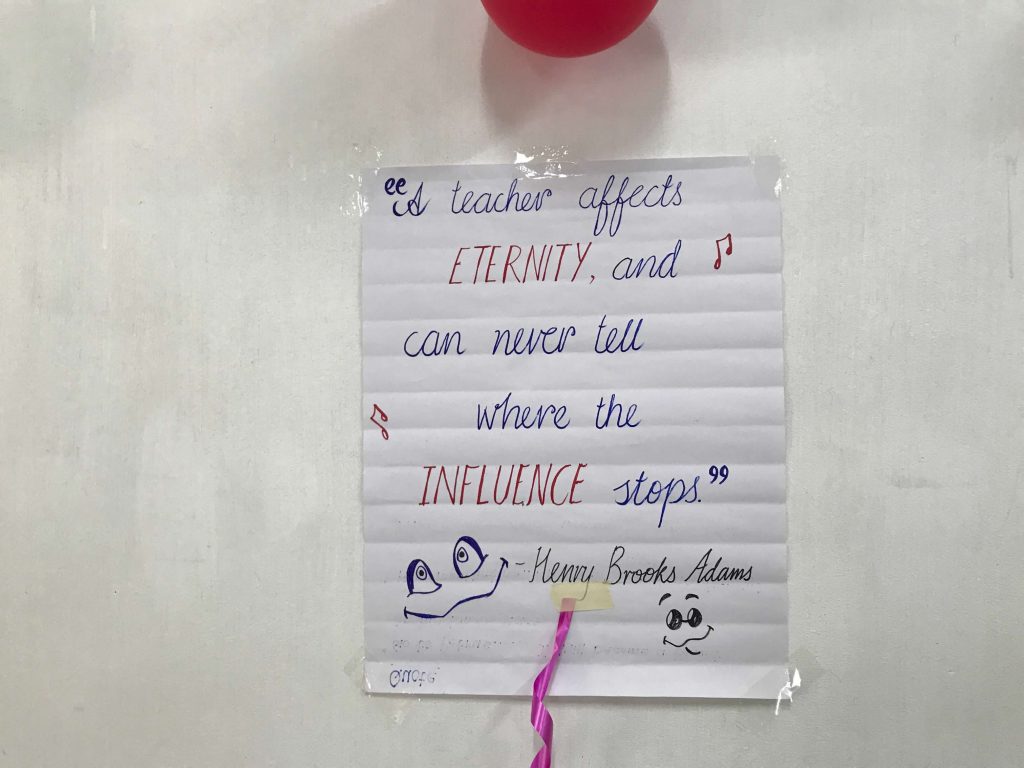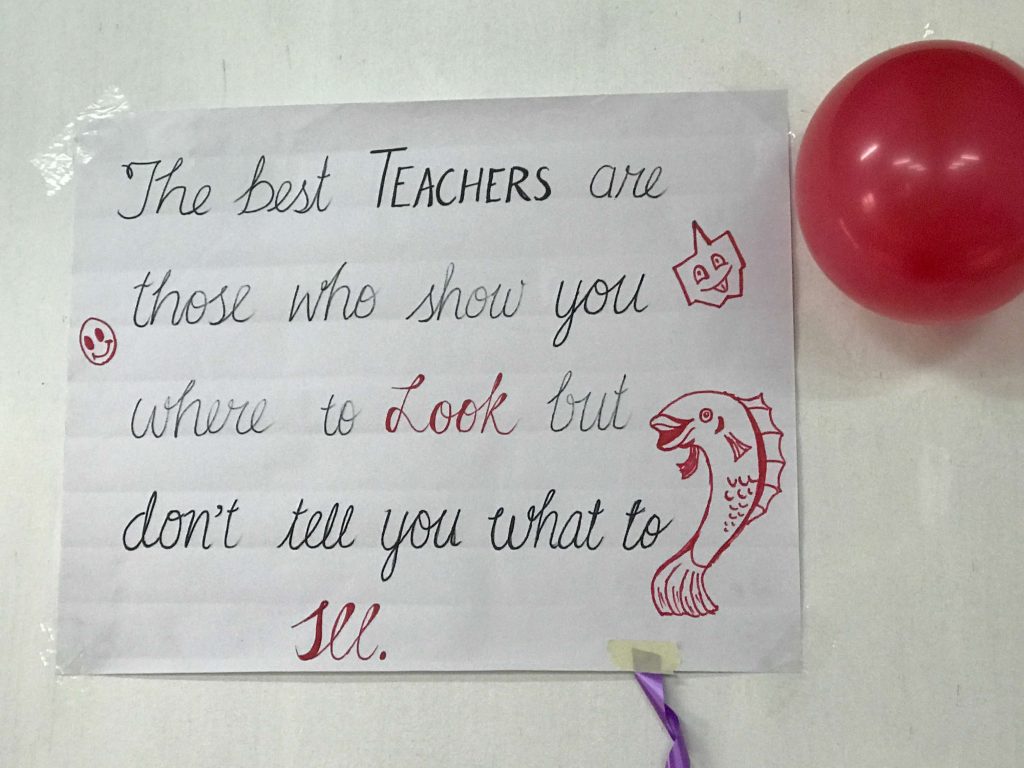 The classroom had been decorated with masses of hand-lettered signs, balloons, and a small altar. The balloons were full of glitter, and the teachers were given pins to pop the balloons and be showered with glitter. (I was very startled!)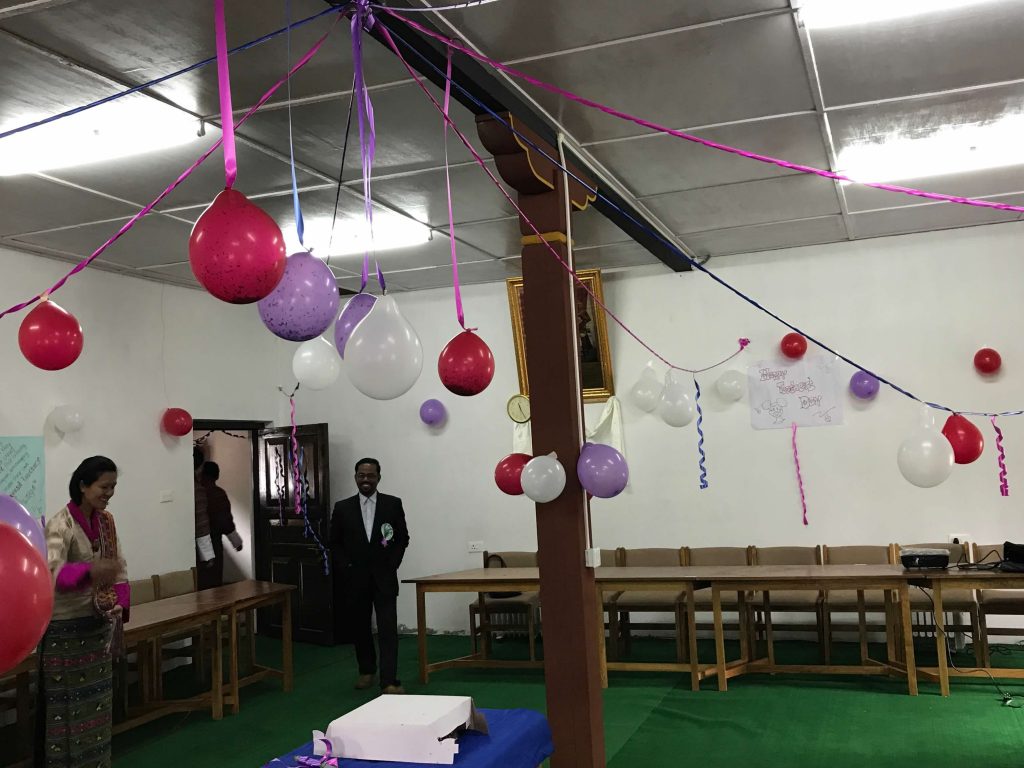 The students were attired in their finery (especially Pema Wangmo and Yeshe Dorji as class representatives).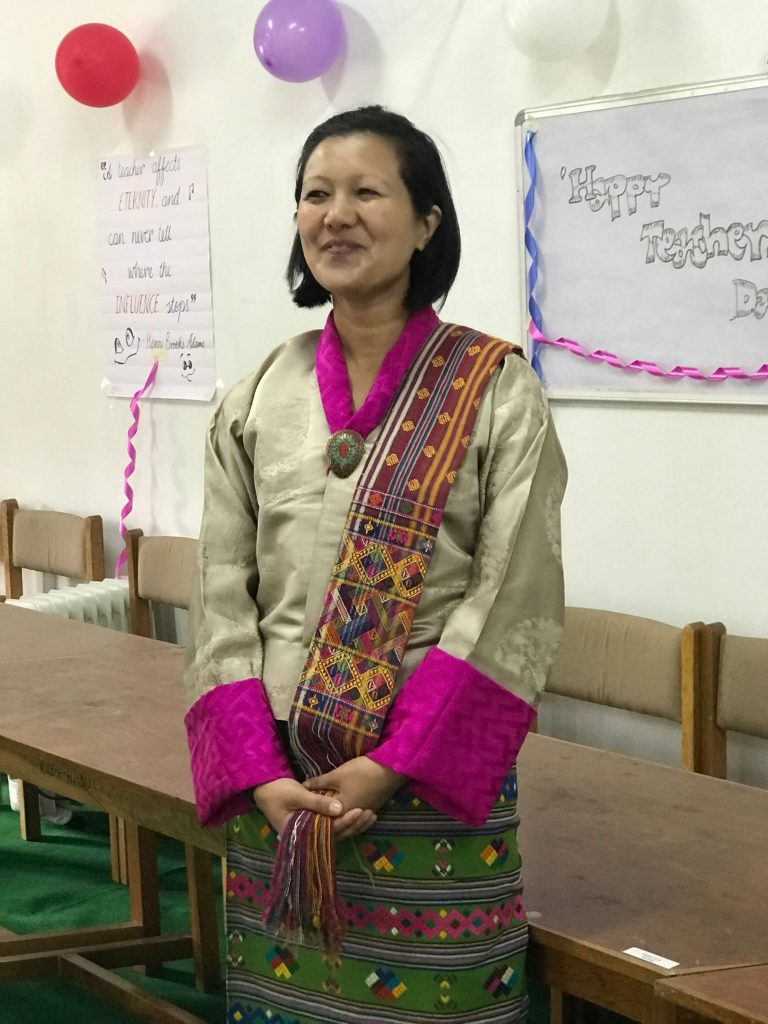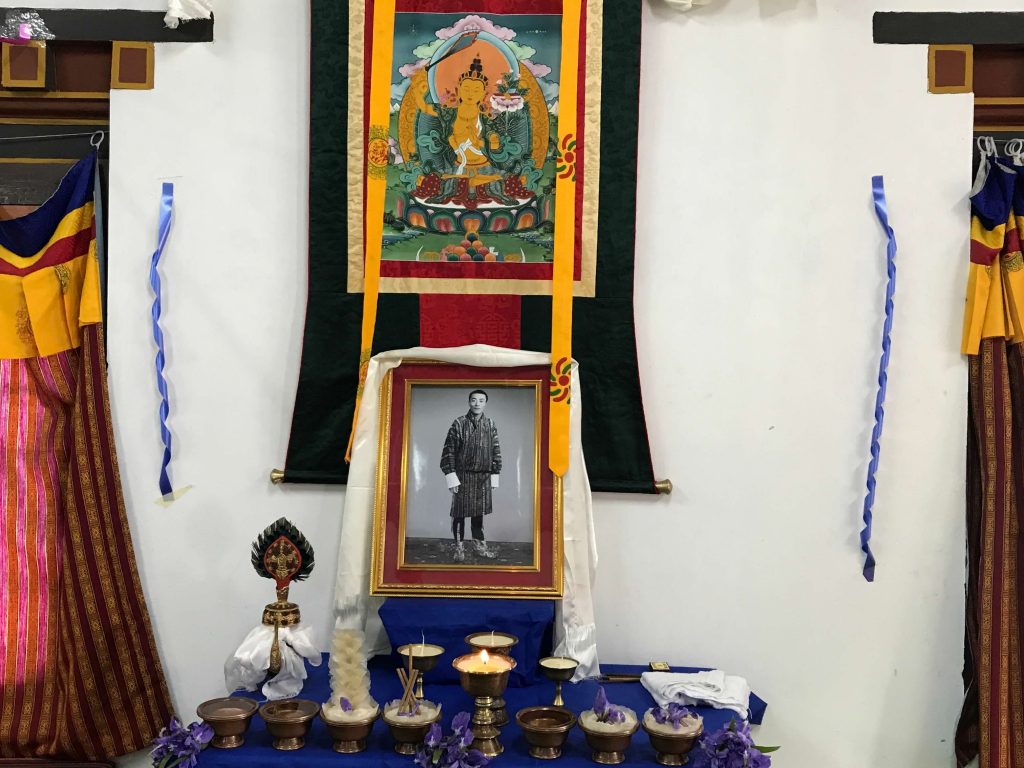 First the dean and then each of the instructors were invited to light butter lamps on the altar. Then the students launched into a series of speeches, readings, songs, and dances.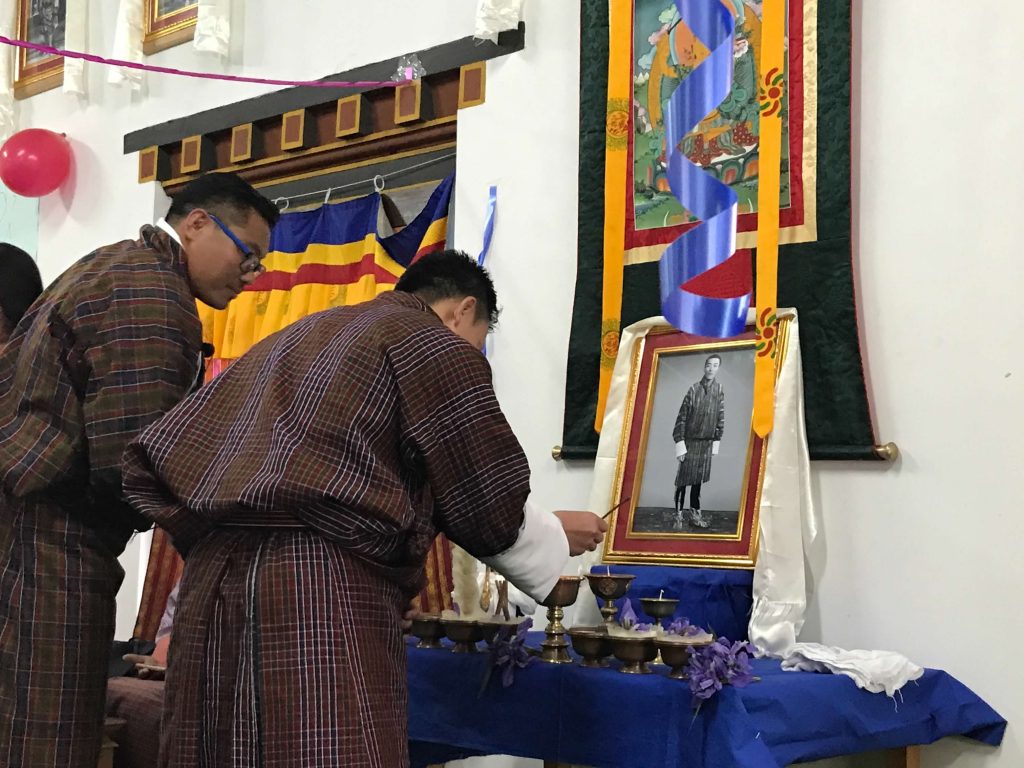 The program may still be tiny, but the connections are strong!